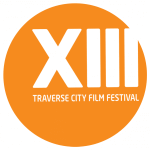 [Ed. It has been a pleasure to follow Ron's exhausting coverage of the festival. We're blessed to have him on the team! A quick note: all feature photos were used from the official Traverse City Film Festival Flickr account which has 1000s of beautiful images of the event over the years. All copyrights belong to their respective owners.]
The 13th Annual Traverse City Film Festival (TCFF) was, I think, the best one yet. There were only three movies (of the 23 I saw) that I rated below a "B" grade and there were many "A's". Other than a few showers on the first day (which occurred when we were inside the theater) the weather was great until the last day when the temperatures reached near 90 while we were waiting over an hour (in the sun) to see Detroit. An umbrella made for a nice accessory.
But otherwise to see so many great movies next to one of the most beautiful beaches and bodies of water in the world is such a pleasure. If you walk downtown, a shuttle will take you free of charge to any of the 9 venues — no parking issues. And the shuttles ran on time and got us everywhere on time except when the previous movie ran over.
What Did I See?
In terms of movies (isn't that what it's all about?) I was so impressed. The major "Set Piece" films (as in premium prices) of I, Daniel Blake (even if I had already seen it), Step and Detroit were all great and to me worth the cost. So were the gems I never heard of that I so appreciated. I saw two narrative movies about Orthodox Jews (The Women's Balcony & The Wedding Plan) and learned tons I never knew about their faith before, along with gaining an admiration for their sense of community and their willingness to look and act "different" for the sake of their beliefs.  I saw a film (one of the best documentaries of the week) about Chinatown in New York, and learned about how important the traditions of their culture was to the families that lived there (Abacus: Small Enough to Jail). I learned more about ISIS and the tragedy of Syria (City of Ghosts) and came away with tremendous admiration for the reporters who surreptitiously report the atrocities of ISIS risking the lives of their families and themselves.
I had a great time with some very suspenseful films that I really want to soon see again (The Oath, Farewell & At the End of the Tunnel). And I saw a wonderful "family" film — it won the "Best Family Film Award" — about kids being brave in WWII (Fanny's Journey — only for older children).  I saw a mystical animated fable (The Red Turtle) that all of my family walked from with slightly different interpretations. My grandchildren also saw many good children films, especially Swallows and Amazons that I wish I could have seen with them. I saw a film about the rampant over prescription of dangerous and expensive psychiatric medications that was scary and infuriating (Cause of Death: Unknown — awarded the "Best Foreign Documentary Film").
I learned, once again, how silly it is to be concerned about reading subtitles (especially for those of us whose hearing is fading.) And I learned that a good movie can keep your eyes open even if you are seeing your 5th movie of the day and only got four hours of sleep the night before.
What Has Stuck With Me the Most?
But what did I come away from the 13th Annual Traverse City Film Festival about which I cannot stop thinking? It is the never-ending price we pay for the terrible "original sin" of our country… the downgrading of people because of their race and the price we continue still yet to pay for that. The fact that the terrible events portrayed in Detroit, whether over- or under-dramatized, could and did happen hundreds or thousands of times, regardless of whether they actually occurred in that fashion at the Algiers motel in 1967 or not. The fact that Black men (far and away more than any other racial subdivision) are thrown into jail on the flimsiest evidence and with very limited legal representation — as shown in True Conviction. The fact that an unarmed Black man, not bothering anyone and sleeping in a public space, can be shot 14 times and the policemen who did it is now getting full disability for PTSD (The Blood Is at the Doorstep.) That after years of subsidence level Blacks being pushed around and their housing eliminated by our federal, state and local governments, when they rebel (12th and Clairmount) it is called a riot and suburbanites are heard to say "What is the matter with those people." The fact that the films above (in this paragraph) having to do with these uncomfortable, chaffing facts did not win any awards in nearly-all-White Traverse City. Is that an accident or due to lack of merit? Were the films just not good enough compared to the winners… such as Mr. Roosevelt (Best US Fiction — a comedy) or 500 Years (Best US Documentary — about a leader accused of committing genocide in Guatemala)? Or do we still not want to deal with the elephant in the room?
I don't know but I do know that I cannot get the scenes of brutality and shattered dreams from Detroit out of my head. I cannot stop thinking about (mostly Black) men behind bars for decades for crimes they did not do. I cannot stop thinking of a family in Milwaukee who no longer have their son and brother, who was needlessly shot 14 times by a policeman who was in no danger and was never punished. God have mercy on us. It has been 50 years since the Detroit insurrection. In 50, or 100 more, will we still be struggling with this issue? I fear so.
---
For more coverage of Traverse City Film Festival 2017 see the rest of the articles in this series: Day 1, Day 2, Day 3, Day 4, Day 5, Wrap Up