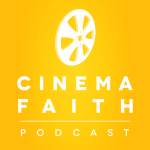 Few names in Hollywood carry with them event status. Jordan Peele is one of them. Ever since the first trailer dropped in February, Nope was marked as the event of the summer. Does the movie live up to the hype? Not quite.
Peele burst on the scene with 2017's Get Out — a thriller that tackled the horrors of racism head on while managing to be funny and entertaining at the same time. Peele's debut earned him an Oscar, along with the promise of big things to come. He didn't disappoint with his follow-up, Us, which maintained his razor-sharp blend of social commentary and entertainment value.
Now comes Nope — another thriller, this time set in the deserts of Los Angeles, where a menacing presence haunts the sky that may be extraterrestrial in origin. Once again, Peele explores uncomfortable themes ripe for discussion. And once again, he expertly draws us in with humor, intrigue, and dread. But the film's third act is Peele's first misstep to date. The payoff feels trite and disappointing. And yet, this is still a movie worth seeing on the biggest screen possible. Because even B-movie Jordan Peele is a summer movie event.
Join Jon and Tim as they discuss the Oppenheimer trailer violation, Dan Baker's nacho incident, the problem with George Clooney movies, Liev Schreiber's comedic chops, Tim's European vacation, Nope's alternate ending, the title's double meaning, why Jon was wrong about Jordan Peele, the ensemble cast, what makes something scary, the effective use of silence, money vs. art, Peele's M. Night Shyamalan connection, third act problems, the illusion of power, the impulse to document our lives, the burden of proof for truth, our slavery to technology, Jon's alien encounter, why Jesus wasn't born today, the death of the real, and the sacredness of the ordinary.