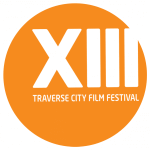 I had a great opening day at the Thirteenth Traverse City Film Festival (TCFF) with five films viewed – two of which were great, two a little less than great and one a disappointment. After superb weather last year, today was overcast with scattered showers but I was lucky enough to stay dry. Like last year, five films was an endurance test but worth it. So here we go with short reviews for today's films.
Cause of Death: Unknown
2017 (96 mins) Norway — American Premiere [Documentary]
This 7 year in-the-making documentary was filmed by Anniken Hoel after her older sister suddenly died while in a psychiatric institution in Norway in 2005. After 4 years of trying to find out why her otherwise healthy sister would suddenly fall over dead in her 30s while being treated for schizophrenia, Anniken began to make this film which uncovers the rampant misuse of anti-psychotic medications both in Norway and the US. The shocking facts are that the medication's overuse has been caused by reckless over promotion by the pharmaceutical companies who made tens of millions of dollars from their use. The disgusting marketing of these medications (such as Zyprexa, Seroquel, Risperdal and Abilify) has lead to their off-label and inappropriate use for simple depression — even in pediatric patients. Even though it is well-known that heart irregularities can result from their use, these amazingly expensive medications are prescribed with very little regard for their dangerous side-effects.
Ms. Hoel has done an amazing job putting together this absorbing but depressing documentary which once again makes me feel that the US Congress is in the pockets of big pharma. Estimating that at least 2500 people die yearly from the side-effects of these medications (the deaths are wildly under-reported… as in the title "cause of death — unknown") this is a sobering documentary not soon forgotten. Ms. Hoel was present for a fascinating Q&A. Speaking very good English, she said she made a "Norwegian Version" and an "International Version" knowing that many Americans would not see a subtitled documentary. I took a little off the final score as I felt it became slightly repetitive and could have used a little more editing. A- (Mostly in English with some subtitling of foreign interviews)
Ice Mother
2017 (106 mins) Czech Republic, France [Narrative Feature]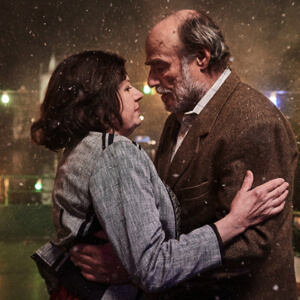 A dramedy about a widow, Hana, who has two entirely selfish, married sons. They come to their decaying family home weekly for a Saturday lunch where Hana attempts to hold the family together, although none seem to really like each other. Hana is woefully abused by her children, in-laws and grandchildren in the process. That all changes when she meets Brona, who along with his group of middle-plus aged friends are ice swimmers. Brona's only love was his chicken ("who thinks she is a human"), that is, until he meets Hana.
The awakening of Hana to her allowing herself to be steadily subjugated by her sons and their wives is a worthy theme and I wish I could say this was all pulled off with elan but it starts to wear thin after a while. In addition there are plot holes and jumps that I (and no one with me) could quite figure out. But the movie should get some credit (I guess) for showing rather graphic sexual intercourse between two significantly overweight 60+ year olds and not just for laughs or ridicule. Still, I wouldn't want to see the film again. B- (Subtitled)
Abacus: Small Enough to Jail
2016 (88 mins) USA [Documentary]
The best film of the day, and one of the best documentaries of the year… maybe of the decade. Amazingly, the small Chinese Abacus Bank was the only bank targeted by the US government as a result of the 2008 financial meltdown. Those of you who have seen The Big Short should not be surprised that Citi Bank, Chase, Morgan Sterns and Goldman Sachs all got away without penalties (in fact most were given billions by our government because they were "too big to fail.") But that the government should pick on this small, family owned bank founded and run by the decent Thomas Sung is quite unbelievable. Mr. Sung believes in investing in the community of Chinatown, New York City, where he and his relatives all live and work is nothing short of admirable. But our government in the form of DA Cyrus Vance Jr. announced their indictment with great fan-fare and had bank workers lead in a perp walk chained to each other for maximum humiliation. (Would the same have been allowed to happen if the indicted had been Black?).
The documentary, directed by Steve James of Hoop Dreams fame, is riveting from start to finish. There is true tension as the 9 week trial (that cost the bank $10 million) comes to its conclusion. Beyond being a wonderful story of the "little guy" fighting back, it is also a fabulous film about the love and support of a father and his four daughters. (Mrs. Sung is also a hoot.) This film has drama, laughs, cultural insight and a maddening cry for justice. It will soon be shown on PBS's Frontline — don't miss it. A (English with occasional subtitles) (Reviewer Josh Matejka also loved this one when he saw it at True/False earlier this year.)
Graduation
2016 (128 mins) Romania, France, Belgium [Narrative Feature]
A Romanian physician-father desperately hopes for his daughter to finish high school with scores high enough to qualify for a scholarship in Cambridge, England to escape the drudgery of the father's life. Unfortunately the day before one of her key exams she is assaulted (the reason for which is never explained?) and traumatized, both physically and mentally. Fearful that she cannot pull herself together to do well on the exam, he is tempted to bribe a government official to "fix" his daughter's score. This moral dilemma should have been entrancing. However the film has a basketful of subplots which go every-which-way and soon one can no longer keep track… or even care. A disappointment, as the film was directed by Cristian Mungiu of 4 Months, 3 Weeks and 2 Days fame. C (subtitled)
EIÐURINN (The Oath)
2016 (110 mins) Iceland [Narrative Feature]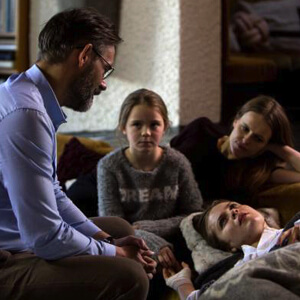 An Icelandic physician-father (it seemed to be the theme of the day) sees his 18 year old daughter flying out of control under the influence of a Svengali-like boyfriend. She drops out of the university and becomes a doped-up party girl who rejects everything for which her father stands. Lead to desperate measures, her father confronts the boyfriend (evilly portrayed by Gisli Orn Gardarsson) and then realizes that not only he, but his entire family may be in danger of their lives. But he devises a cunning plan to strike back that descends into actions so macabre that one wonders who the truly evil person, in fact, has become.
The handsome Baltasar Kormakur (don't you love those Icelandic names!) steals the acting kudos as the lead in this thriller, where the outcome is in doubt until the last minutes of the film. Cinematography of the frigid cold Icelandic nightscapes deserves special mention. If you love tension-provoking but thoughtful films that make you wonder "What would I do?", catch this one. B+ (Subtitled)
I anticipate more great films tomorrow and I will be back with more reports.
---
For more coverage of Traverse City Film Festival 2017 see the rest of the articles in this series: Day 1, Day 2, Day 3, Day 4, Day 5, Wrap Up