After a leave of absence of reviews from last year's Traverse City Film Festival (TCFF) even though I was there, I return with short reviews of the most impressive films that I saw this year. I have only reviewed films that are scheduled for distribution now or later this year. So rather than write about films you would probably never see, these are films that are or will soon be open near you. Pick a few to see and I think you will not be disappointed.
TCFF this year was better than some (last year's, for instance). I saw 19 films over 5 1/2 days and had a great time with my wife and family. (If you love film, consider attending next year.) I have written brief reviews of the top 10 films (plus one) that I saw in no particular order. They are films that I thought were the best of the crop and would most likely be shown in a theater close to you.
Brittany Runs a Marathon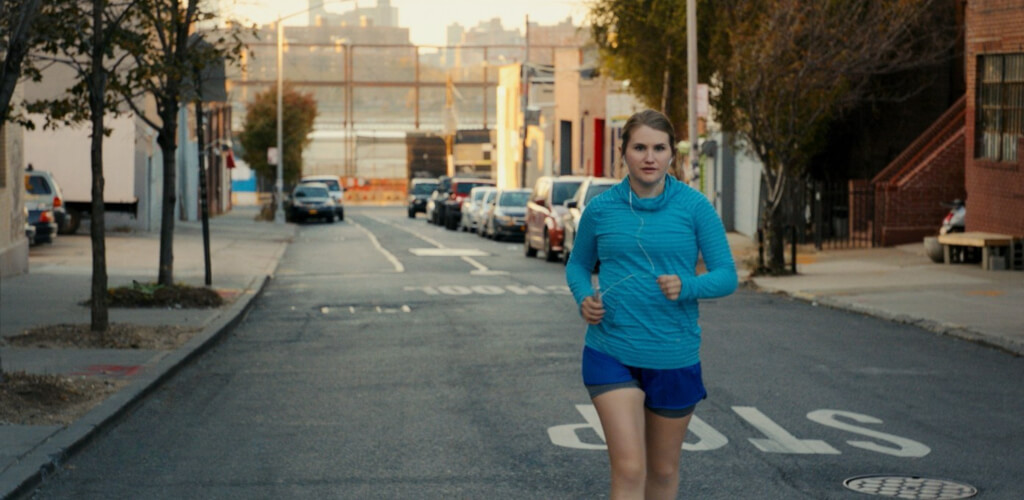 A comedy-drama about a young woman, Brittany, now approaching 30 who drinks too much, parties too much, and eats too much. She is not happy, despite desperately pretending she is. But this familiar set-up goes in a different direction than you might expect. As the name suggests, she finally (after several starts and stops) starts exercising and soon finds herself passionate about running. It transforms her as well as her body. Along the way she develops some unlikely, but heartfelt, friendships. Eventually she comes to be convinced that she can run the New York Marathon, only to face a devastating setback.
If you dislike exercise as much as I do (other than walking my dog) you may think this film might be hard to take. But it is delightful as well as thought-provoking along the lines of taking responsibility for your own issues rather than blaming them on others. Relatively unknown Jillian Bell "kills" the lead. Writer and director Paul Downs Colaizzo (his first feature film after winning awards as a playwright) followed the film at TCFF with an informative Q&A. He based his screenplay on the experiences of a female friend. Shot over 28 days on a low-ball budget of $5 million, the film is even more impressive. Bell's transformation is amazing and Colaizzo said she lost 40 pounds before and during the film despite his not asking her to do so. (She also initially utilized a fat suit.) This film won the U.S. Drama Audience Award at Sundance earlier this year. It its very much worth seeing; you will laugh hard and, perhaps, shed a few tears too.
Grade: A-
The Silent Revolution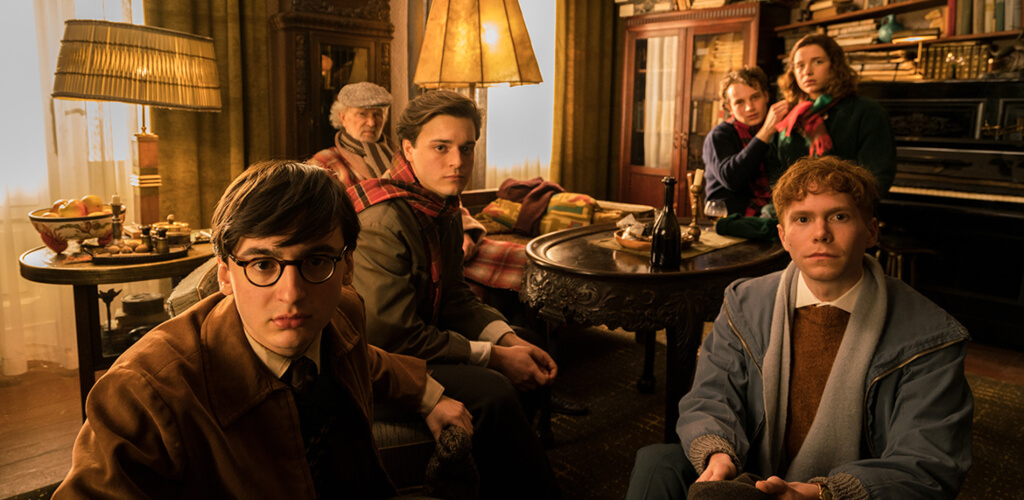 Based on a book of the same name, which was in turn based on actual events, this riveting drama depicts the heroism of a senior class of East German students a few years before the Berlin Wall was erected. In 1956 they decided to show support for the revolutionaries in Hungary who were fighting for independence from their Russian occupiers. For two minutes at the beginning of one of their classes they sat mute invoking a furious response from their teacher and, eventually, their school administration. When communist authorities heard of this, they decided to make an example of the instigators for fear that such passive demonstrations might lead to much more serious protests — something the authoritarian regime was unwilling to chance. The students are astounded that their seemingly harmless, one-time protest was now leading to ominous consequences. As each student is interrogated to find out who started the demonstration, they are now called to show true heroism.
The unknown-to-me actors are all believable as students. The drama as each student weighs their decisions against the consequences for not just themselves but their families is tense. This film reminds us of the liberties of free speech and expression we take so for granted in our country. Perhaps because I am old enough to remember the Hungarian revolution, and how it was eventually brutally suppressed while the free world impotently watched, this film had special impact for me. The Silent Revolution is a sobering but ultimately positive exploration of personal integrity and loyalty.
Grade: A-
Driveways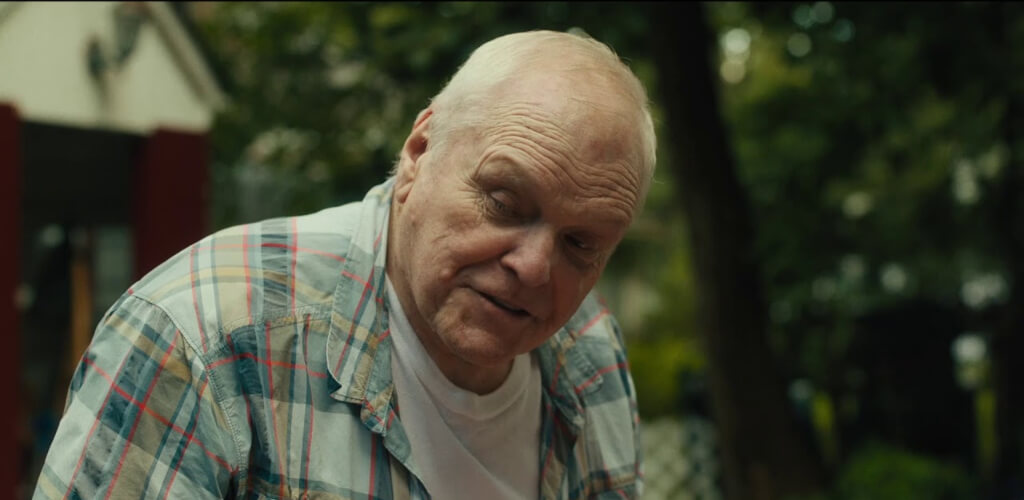 Driveways is a low-key, small story that grabs you and will not let go. A single mother travels with her elementary school aged son to the home of her estranged sister who has abruptly died. As the only relative, she has inherited her sister's house, which financially she desperately needs to sell. However, she finds that her sister was a hoarder and she must empty the house of its trash and innumerable "collectables" in order to put it on the market. What she was hoping would be a stay of a few days turns out to be many weeks.
Her introverted and lonely son is slowly befriended by the gruff neighbor across their driveways, who spends his days mostly sitting on his front porch. Played by veteran Brian Dennehy (81 years old), his unlikely befriending of both son and, eventually, his mother allows Dennehy to steal the film, despite the charm of the other two main characters and the hilarity of some of his VFW friends with whom he plays bingo. Second time director Andrew Ahn (who looks like he could still be in high school) was present for a Q&A and said it was at his insistence that the mother/son were cast as Asian despite the original script. He also was thrilled to have Dennehy in his role, as he should have been. Some films are about the plot and some are about the characters. Driveways, despite its heartfelt and satisfying narrative, is definitely about the latter.
Grade: A
Official Secrets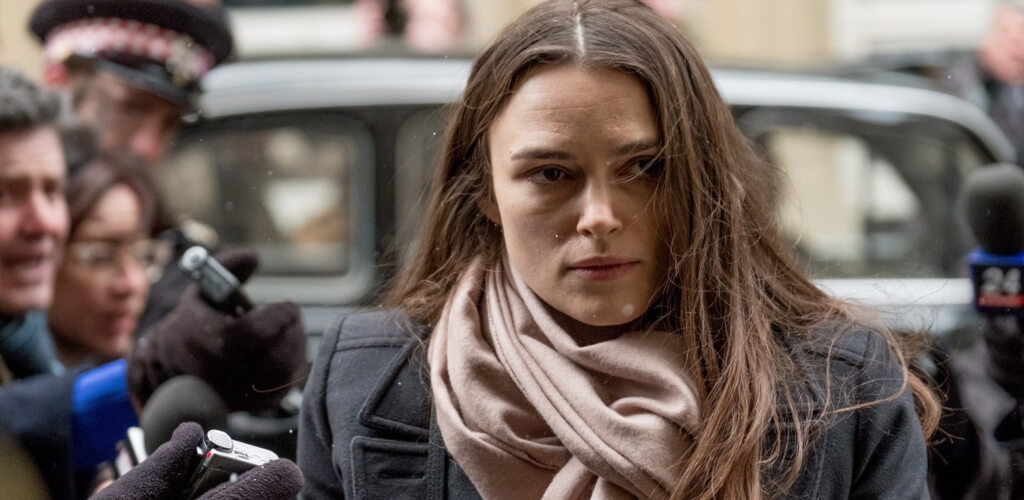 Official Secrets is a tense drama telling the factual story of a shy and modest Katherine Gun, who in 2003 worked at a lowly position for British Intelligence decoding Chinese transmissions. She was mistakenly sent a memo which gave evidence that the U.S. was covertly gathering information to blackmail members of the UN Security Council in order to coerce them to vote for approval of the resolution to wage war on Iraq, for which PM Tony Blair, along with the Bush administration, was desperate. Gun felt the war would be immoral and agonized over what to do. Finally she gave a copy she had illegally made of the memo to a peace organization she knew would provide it to the news media. The film then reveals the price she paid for her "betrayal" including loss of her job, the threat of many years in prison, and the punitive deportation of her foreign-born spouse.
Keira Knightley performs the leading role with convincing indecision and, finally, passion. And Ralph Fiennes delivers a great performance as her legal defender — as well as the opportunity to deliver one of the best closing scene lines since The Lives of Others. A wonderful and thoughtful film, with the British actors all playing their parts convincingly. The film asks if we work for the government, to whom do we owe allegiance — the government or the people it represents? Official Secrets won TCFF's Audience Award for Best Foreign Film – Fiction.
Grade: A
Maiden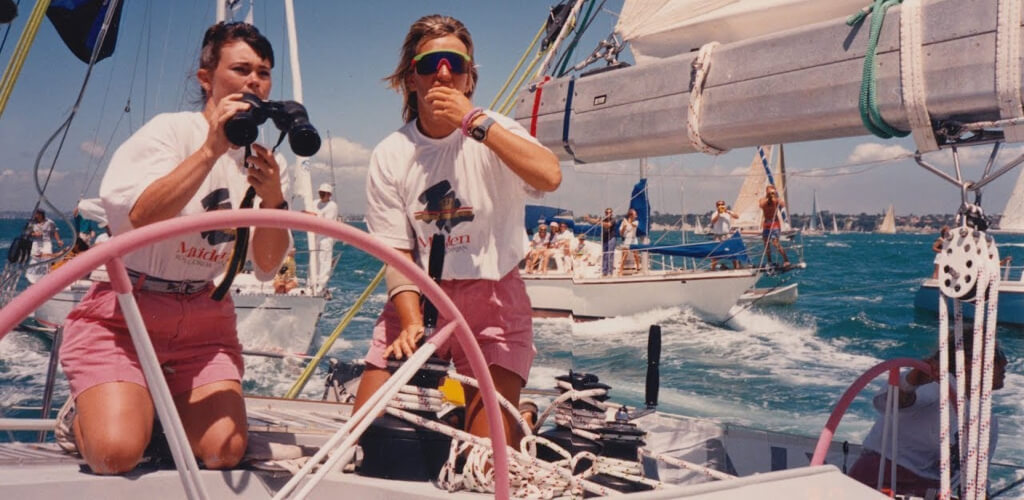 This inspiring documentary tells the story of the perseverance of Tracy Edwards, the product of an unhappy childhood and a general drifter who in her early 20's worked as a cook on the yachts of male-dominated, competitive sailing. In her position she was disregarded and demeaned by the men on the ships and she began to form the idea of helming an all-female crew. Not just a crew, but one who would enter into the most challenging race in that sport — the Whitbread Round the World Race. Even after assembling women willing to dream with her, she had to find funding and endure of laughter and derision of the male crews with which she might compete.
Maiden is told in traditional interview style with present-day head shots of Tracy, her crew, her competitors and some of those who took glee in their scorn of "the girls." These talking face segments are interspersed with incredible and well-shot segments of hand held video footage taken by the crew during the race, as well as newsreel footage of what turned into one of the most amazing stories in the sport. The astounding footage of her small yacht sailing through immense and angry waves while going around Cape Horn in the frigid Antartica seas remind one of the ominous waves in The Perfect Storm, but these waves are not CGI. The 97 min. Maiden documentary flies by and in the end the moisture in your eyes will not be sea water.
Grade: A-
Blinded by the Light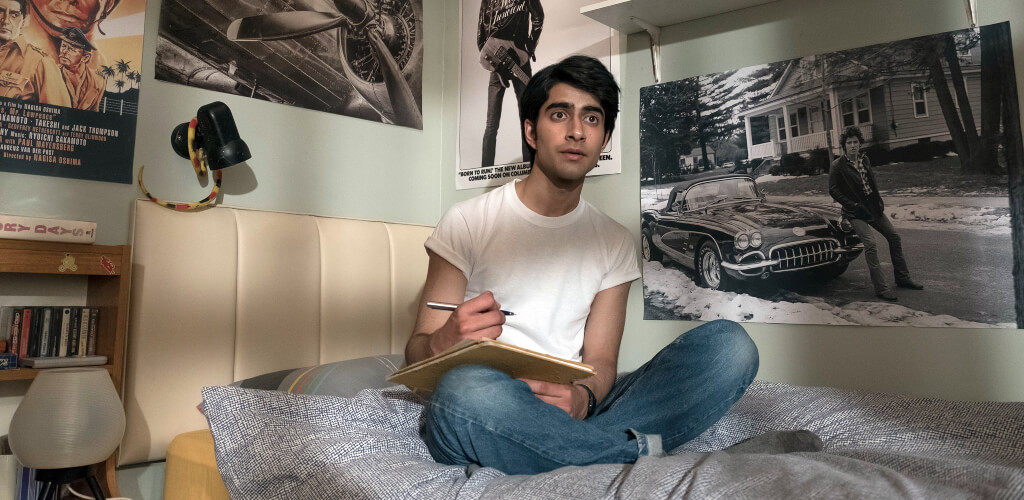 From writer/director Gurinder Chadha, who gave us the marvelous Bend It Like Beckham, this film was my favorite of the festival in terms of sheer delight. Blinded by the Light is loosely based on a memoir by Sarfraz Manzoor ("Greeting from Bury Park") who grew up in the backwater British town of Luton in the late 80s. Sarfraz (in the film renamed "Javed" and played wonderfully by Viveik Kalra) was a Pakistani whose patriarchal family looked to his father to make all decisions, which were made as if they were still living in Pakistan. Pressured by his father to be a doctor or lawyer, Javed instead, and much to his father's disgust, yearned to write. In the film, his best childhood friend seems to be drifting away and he is too awkward to date. The local, racist skinheads take delight in persecuting him, along with all the "Pakis." His father loses his job and cannot find another. And then a stranger introduces him to the music of Bruce Springsteen. It changes everything for him.
It is hard to classify Blinded by the Light. There are elements of a musical, a drama, a comedy, and a fantasy. The music of "BRUCE!", old school even then, dominates and has never sounded better. There are scenes where Spingsteen's lyrics are projected around Javed in the air, on walls, and in the sky (see the trailer). There is a fantastical scene where his many poems (written on spiral-bound notebook paper — and Sarfraz verified they actually were copies of his poems) whirl around him in a raging windstorm. There is a scene where he starts a song by "The Boss" on his ever-present walkman and soon everyone in the street and downtown market is dancing and singing to it. What a joyous, soulful moment. And there are many in this film. Filmed for all of us who have felt lonely and then found a song that fed our "Hungry Heart" and made us dream of "The Promised Land."
Blinded by the Light was made with the full cooperation of Springsteen who is not in the film but wrote, unasked, a new song for the closing credits. As Sarfraz Manzoor, who was present for the Q&A, said, "You just lived two hours with a family of a different color skin, a different religion, and different traditions. But you accepted them and some of you shed a few tears. We need a bit of that, don't we?" This film won TCFF's Founders Grand Prize – Fiction. and the TCFF Paul Mazursky Award. Don't miss it.
Grade: A
Them That Follow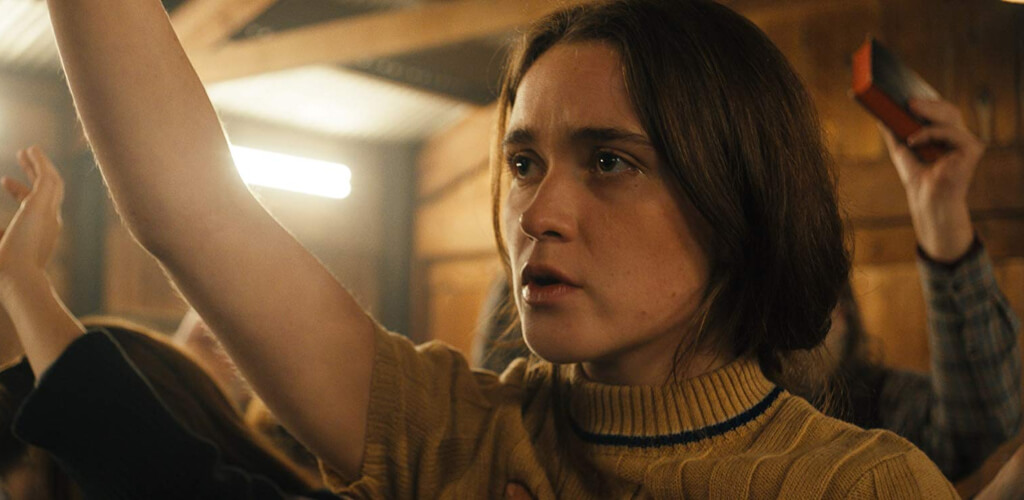 A film about a church of Apostolic snake-handlers who take Mark's disputed version of the Great Commission (especially Chapter 16, verse 18) literally. Even though illegal, this small, isolated Appalachian church uses the handling of poisonous snakes as final proof of one's goodness and acceptance by God. The film has a bounty of stars, from the tremendous performance of Walton Goggins (Justified TV Series) as Lemuel, the patriarchal faith leader of the church to Oscar winner Olivia Coleman (The Favourite) who plays Hope, a church member beginning to doubt her faith. Lemuel's daughter Mara is pledged to marry Hope's son but Mara has a secret "sin" she is trying to ignore.
Although beautifully shot in the the fall foliage of southeastern Ohio, this film will probably not be popular. It deals with faith issues that many will see as so bizarre that it falls into the genre of "horror." The reaction of the audience with whom I saw it was nervous laughter and gasps at the most intense scenes (most, but not all, having to do with snake handling). For myself this movie brings up the issue of proof-texting one verse of the Bible out of context and without a Jesus-based perspective. For those of us who are willing to struggle with those issues, this is a stimulating film that would be a great discussion starter.
Grade: B+
For Sama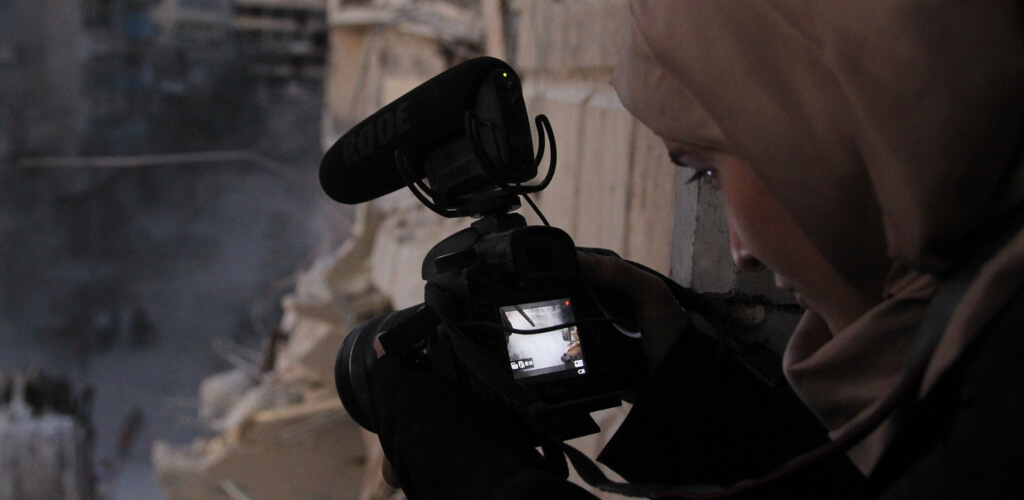 For Sama is a video diary filmed almost entirely in shaky hand-held style by Waad al-Khateab, a young woman journalist who comes to marry a battle-front physician (Hamzah al-Khateab) in Aleppo, Syria. It covers the 5 years up to the final days when the revolutionaries fell to the Syrian government and all that was left of Aleppo was bombed and shelled ruins. During this time Waad became pregnant and delivered a healthy girl in her husband's battle-torn hospital. One by one the other physicians were killed or left, and Hamzah was left alone. His heroic struggle to treat the wounded and dying is heartbreaking, as is Waad's love and concern for her child. They both wonder if there will be a sunrise after their dark night and what the future holds for their precious Sama.
If you have seen Last Men in Aleppo, this film covers similar territory, albeit a little less hopeless. As in that film, some of the scenes of bringing in the wounded — especially the children — can hardly be watched. But For Sama is a more feminine approach and Waad's narration and musings about their future, especially when she speaks directly to her daughter as if she may not be there to tell her in person, are captivating. The abandonment of the Syrian population by the Western governments is one of the great tragedies of our time. This film won TCFF's Grand Prize for Best Film, polling higher by audience vote than any other film.
Grade: A-
One Child Nation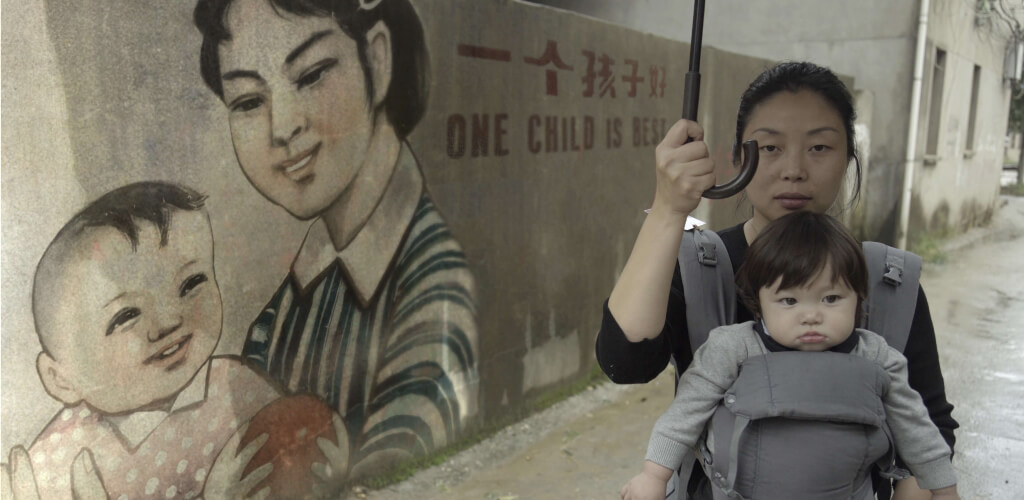 China's policy of allowing families to have only one child which started in 1979 and was finally relaxed in 2015 had devastating and unforeseen circumstances. First, it was actually applied primarily to the poor and rural while the rich, urban population found exceptions. One Child Nation explores on a personal level the results of this policy and includes issues such as forced abortions, late-term abortion (where a midwife regrets now that she personally delivered hundreds of living fetuses and then murdered them), child abandonment (especially of female infants so families could try for a much more valued male heir), and white slavery. The idea that families would just abandon infants in trash heaps or on the roadside, or float them down the river in baskets like a little "Moses child," is almost unbelievable but yet was routinely done. Many of the Asian children adopted in the United States were in fact not orphans at all, but purchased by orphanages (which are all government run) to make money from well-to-do Westerners.
Director Nanfu Wang was present for a Q&A and in One Child Nation she interviewed people on all sides of this issue at great personal risk to herself and her family, many of whom still reside in China. While I found the film too long and in need of more aggressive editing, the consequences of the policy are astounding and horrific. This is a tough view. One Child Nation was named TCFF's Best Foreign Nonfiction Film as well as Best US Documentary at the Sundance Film Festival.
Grade: B+
Gay Chorus: Deep South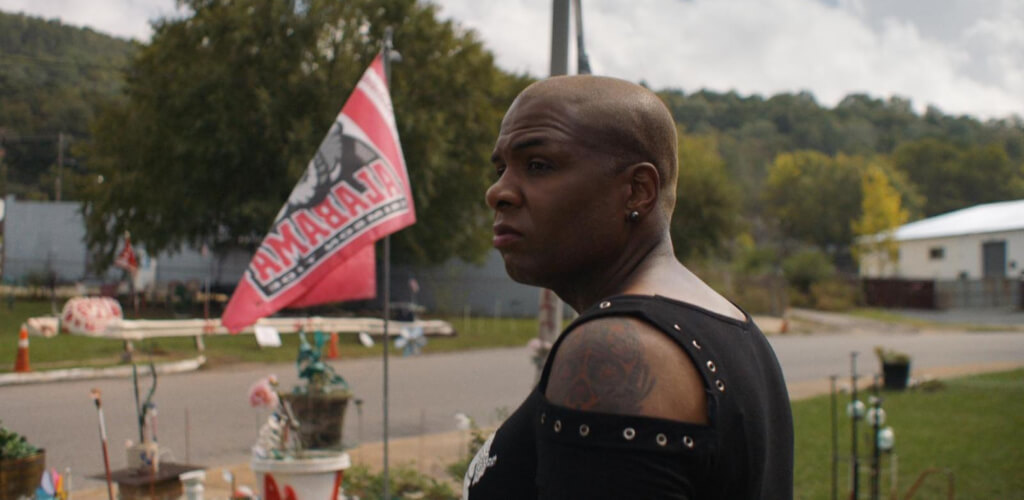 Opening with the Hans Christian Andersen quote "Where words fail; music speaks." this beautiful and inspiring film was my favorite documentary of the festival. Conductor of the San Francisco Gay Men's Chorus Dr. Tim Seelig was joined by the Oakland Interfaith Gospel Choir to take their fight for acceptance to some of the states with the most restrictive anti-LBGTQ laws in the nation. Dr. Seelig, a former featured Christian singer who in his "first life" toured with his wife and children, was left with a great bitterness towards the Southern Baptist church which he feels completely rejected him when he came out, and encouraged his wife to deny visitation rights to him or communication with any of his family. For him to go into the heart of Baptist country was a decision made with trepidation and anxiety, yet it was his idea to do so — to "meet the opponent on their home court."
Gay Men Deep South captures the personal stories and the coming-to-terms of many of the members of the chorus. They traveled throughout the South and many of them found some tentative acceptance from family members they thought would never cross that bridge. Some churches would not let them perform in their sanctuaries but others did. And oh, by the way, the music is magnificent. Reward yourself, open your mind and see this emotional and uplifting film. Gay Men Deep South was the audience award winner at the Tribecca Film Festival and one of the top five most popular non-fiction films at TCFF.
Grade: A
The Peanut Butter Falcon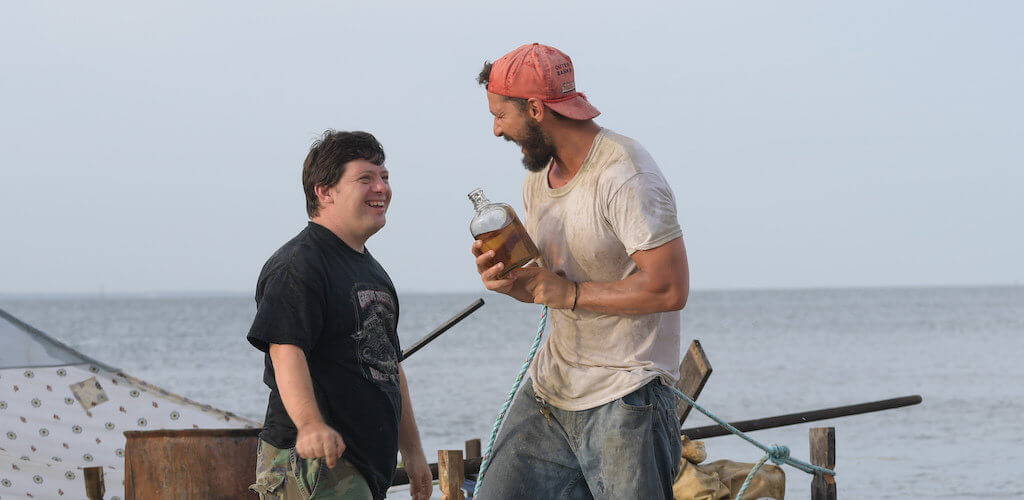 The Peanut Butter Falcon is my "Plus One" as it really was not one of the best films I saw at TCFF but was a delight to my grandson and to the audiences in general. The film sold out at all of its viewings. The (very) fictional story tells the tale of Zak, a 30-something year old Down Syndrome, free spirit who is a ward of the state and, shamefully, is warehoused in a nursing home surrounded by the aged and mentally infirm. Zak wants to escape to go to a school for his love — professional wrestling — that he has seen advertised on his worn videotapes of wrestling which he watches endlessly. Zak has repeatedly tried to "escape" and finally does so with the assistance of his roomie (a small but funny role by Bruce Dern). Of course, now he is running in his briefs in the middle of the night with no where to go except "The Salt Water Redneck Wrestling School," which, it turns out, went bankrupt years before. His social worker Eleanor, played by Dakota Johnson of Fifty Shades infamy, is assigned the job of locating and bringing Zak back before the state finds out he is gone, Meanwhile Zak comes across Tyler played by Shia LaBeouf (this film is full of troubled actors — grin). Tyler is a con on the run and for whatever reason (not well explained) befriends first Zak and then, of course, Eleanor.
The Peanut Butter Falcon's one redeeming feature (in my opinion) is the lead Zak, who is actually played by Zack Gottsagen, a 33-year-old "Down's person," as he introduces himself. At that time in real life he had no acting experience and was an "usher" in a movie theater. He is said to be very excited that the movie will open in his theater. Zack is remarkable as Zak, and if you do not have empathy for his plight in this film then you have no heart. The rest of the movie is pretty rambling and unbelievable but young people will like it, and there is nothing truly objectionable in it. Oh, if you were wondering, the film's title refers to Zak's wrestling alter-ego and not to the Huck Finn-like raft seen on the posters (which I had assumed was the case).
Grade: B-
__________________________________________
At TCFF there were other good films that I could not see or that I did see but they will never be released in theaters. And as in most film festivals, there were a few that I did not care for at all.  TCFF's theme this year was "One Great Movie Can Change the World." I think maybe some of these films will change the world… at least a little tiny bit.