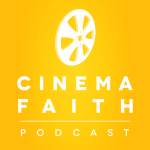 Our podcast this month was originally on A Wrinkle in Time. Then we saw the movie… Tune in to the beginning for Jon's epic rant, and then stay for a discussion of a movie that's actually worth talking about: Annihilation.
Alex Garland is a prolific writer, ranging from novels (The Beach) to screenplays (28 Days Later), but in 2014 he began a new trajectory as both writer and director for Ex Machina. The movie is a scary meditation on artificial intelligence starring Oscar Isaac, Domhnall Gleeson, and Alicia Vikander. Now Garland is back for his second writing/directing gig using many of the same elements as Ex Machina, but on an even grander scale. Once again, Garland dives deep into a wide assortment of existential themes while still managing to tell an entertaining story. When an extraterrestrial shimmer begins to spread on earth altering everything it touches, Lena (Natalie Portman) volunteers to join a team of specialists to enter the shimmer and preserve the human race. Annihilation is a thought-provoking thriller with genuine bite. Movies this smart aren't common in March. Hopefully it's a sign of things to come as we officially begin the 2018 season of the Cinema Faith podcast.
Join Jon and Tim as they discuss why Alex Garland is better at suspense than science-fiction, Hollywood's obsession with The Heart of Darkness, Alejandro Iñárritu's secret Oscar, why people don't like Natalie Portman, the way our relationships change us, Tim's pledge to watch every Marvel movie, Jon's existential theater experience, our propensity toward self-destruction, and the beauty of the incarnation.