All good things must come to an end. After five jam-packed days, Ron is finished with the Traverse City Film Festival. Below is his final report and the links to the rest of his reviews. We hope you enjoyed Ron's coverage of the festival! We're already looking forward to next year…
Day One
Day Two
Day Three
Day Four
My last day here, which is always a little sad (my family members are departing and I recognize that there will be no more "5-excellent-movie days"). Barb and I will pack up tomorrow morning and begin to resume our normal lives. Normalcy makes special times special.
Today we are reviewing (with the help of my daughter) five documentaries and one foreign narrative film.
The Champions — 2015 (90 mins) USA [Documentary]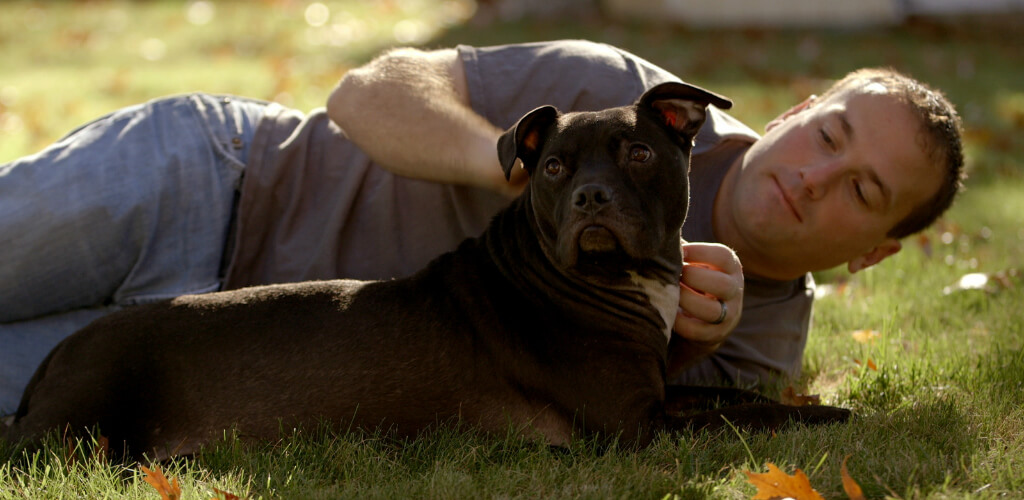 Most people know the 2007 story of Michael Vick's arrest, conviction and imprisonment for financing and running a vicious, illegal, large-scale dog fighting operation on his property. But most of us have never heard about the rescue operation for the more than 50 dogs brought up on his property to fight. This movie tells that story… how initially everyone assumed these "fat heads," or what most call Pit Bulls, would be put to death (euphemistically called "euthanized") but in fact almost all were rehabilitated. At considerable expense these dogs were taken to rescue ranches for traumatized dogs. All but two dogs were eventually deemed safe to be given to adoptive families. An amazing story of redemption and second chances, these dogs have become treasured family pets and even service/therapy dogs. The Champions raises the issue of breed discrimination and laws that prohibit Pit Bulls which the filmmakers show to be much more harmful than protective. The history of dogs deemed to be intrinsically violent (first German Shepherds, then after Rin Tin Tin, Dobermans, then Rottweilers and now Pit Bulls) is fascinating. An unexpected bonus is the film's beautiful cinematography. But to see dogs raised as aggressive killers be changed to loving, docile family companions is exhilarating.
Director Darcy Dennett and a family with young children featured in the film, who brought their beautiful "Vick dog" Cherry, made an on-stage appearance and their Q&A was fascinating. They made the point that due to "breed discrimination" laws, for them to drive here from their home in Rhode Island but avoid local jurisdictions where Cherry could be taken from them strictly due to her appearance and put to death, would have changed their trip from 13 to over 20 hours. Luckily, a good Samaritan flew them to Traverse City on a Cessna. This film was my favorite of the day and is available on Netflix. The Champions is very suitable for children (my seven-year-old grandson loved the film and, of course, Cherry who he had a chance to pet) as no scenes of dog fighting or harm to animals are shown. 5/5 stars.
Generation Startup — 2016 (93 mins) USA [Documentary]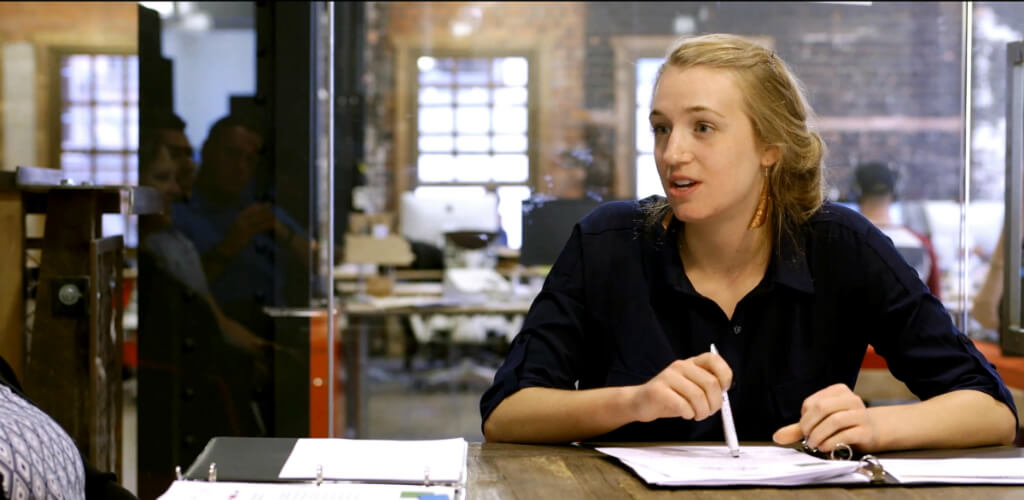 Set in Detroit, this film follows the lives of six recent college graduates who have been placed in startup companies through an organization called Venture for America. Perhaps it is my bias as a business owner, but most of the firms that are seen in the film had major foundational issues that needed to be addressed. The young people in the film seemed to be trying to figure things out through trial and error, rather than being afforded advice from others who have traveled that path previously. To that point one of the entrepreneurs, Kate Catlin, did in fact create an organization to match women with mentors, but we only see a glimpse of this mentoring process. And at one point, a group of entrepreneurs goes from almost running out of money, to receiving a large money investment following a project pitch, but we never see how this transition was accomplished. While we do get to see some challenges and success stories, the documentary failed to fully connect with me and left many questions unanswered. It left me feeling that this documentary could have gone deeper. Perhaps the documentarians were following too many people to completely tell their stories (maybe they should have just followed three instead of six?). Despite that, these were interesting stories and I loved to see the focus on entrepreneurship and Detroit. Directors Cynthia Wade and Cheryl Miller Houser as well as some of the subjects of the documentary did appear for a Q&A after the viewing.  3/5 stars (Reviewed by my daughter Lori McDonald who is CEO/President of her own business.)
Walk with Me: The Trials of Damon J. Keith — 2016 (90 mins) USA, Canada [Documentary]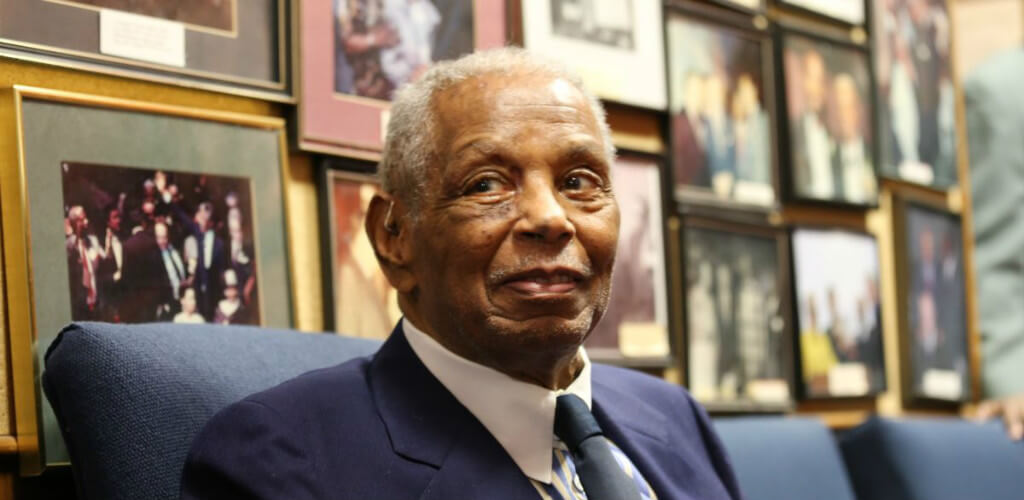 At the age of 94 and still serving as a US 6th Circuit Appeals Court Judge, Damon J. Keith is a beloved Michigan legend and civil rights icon. This warm biographical film tells his story, largely unknown to those outside this area. He has decided legendary cases involving wiretapping (labeled "The Judge Who Told Nixon No"), discrimination in hiring and promotion, hiring practices of urban police departments, discrimination in urban housing and the hot button issue of forced busing in Pontiac, Michigan (you may need to be as old as me to remember most of these cases). Esteemed by his judicial colleagues and loved by both friends and those that he ruled against, Judge Keith is an honorable man who has lived a life dedicated to justice without attention to race or gender. His personal life appears to have just as much of an unshakable, ethical core. A man of faith who lived with his one true love until her death, he now lives solely for his work and his family, with whom he is close. Saying at the beginning of this documentary "As a black man, there's not a day that passes in some way, large and small, I'm not reminded of the fact that I'm Black." Some of the stories he tells in that line induce tears.
This is a wonderful documentary with many moments spent with Judge Keith talking about his decisions and his reasoning for them. By the end of the film you will have come to appreciate the difference this one man from humble origins has made in our world and recognize that he is a national treasure. This was close to being my favorite for the day — discounted only due to its scope of appeal being somewhat limited compared to "The Champions." At the end of the viewing, Judge Keith, Mitch Album (noted author and newspaper columnist as well as the executive producer for this film and who also appears in it), and Director Jesse Nesser appeared on stage for a Q&A. I must say that Judge Keith appeared to be quite frail compared to his appearance in the film. 5/5 stars
Magnus — 2016 (75 mins) Norway [Documentary]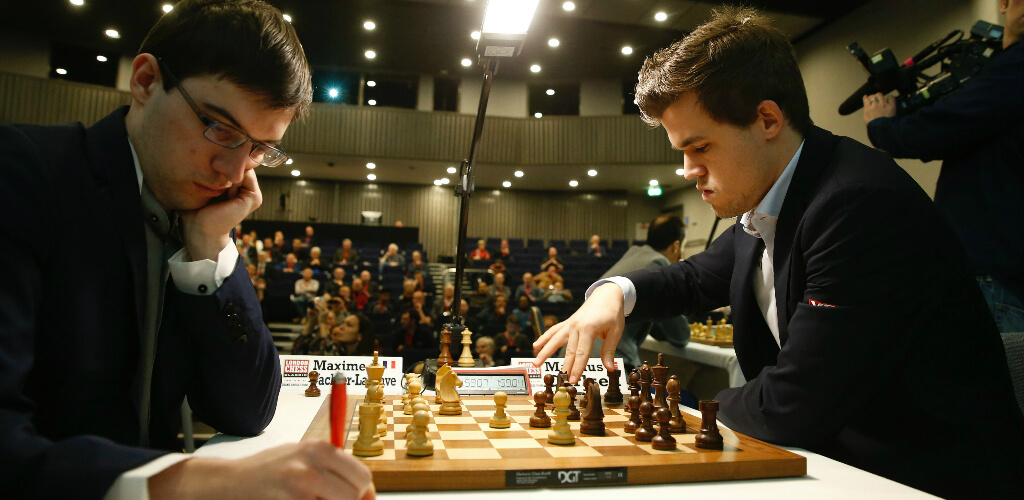 At 13 years of age, Magnus Carlsen became a Grandmaster, making him the third youngest in history. This Norwegian film allows us to walk with Magnus and watch this "Mozart of Chess" up close on his journey to the World Championship of Chess. Enjoyable regardless of your level of chess knowledge, or even if you have none at all, you will be fascinated at this unusual genius who is said to be the most "normal" Grandmaster in history. Magnus has been able to defeat chess players against which, in the opinion of experts, he should have no chance. His preparation methods are very non-traditional and, unlike most chess experts, he does not just memorize moves and games but relies on "instinct." Magnus clearly has an innate talent that goes beyond understanding… a true savant.
One of the best aspects of this film is how the documentarians portray the importance of his parents and sisters. We see his family being constantly supportive of him at every step of his journey and they repeatedly remind him of the importance of "enjoying life" when pressure mounts. This is a movie for all ages. Both of my boys (7 and 13) watched this film, and especially my 13 year old – who plays just a little bit of chess — thought it was fantastic. Director Benjamin Ree appeared after the film for an interesting Q&A. 4/5 stars (Reviewed by my daughter Lori McDonald)
Concerto: A Beethoven Journey — 2015 (93 mins) USA, UK, Germany, Norway, Czech Republic [Documentary]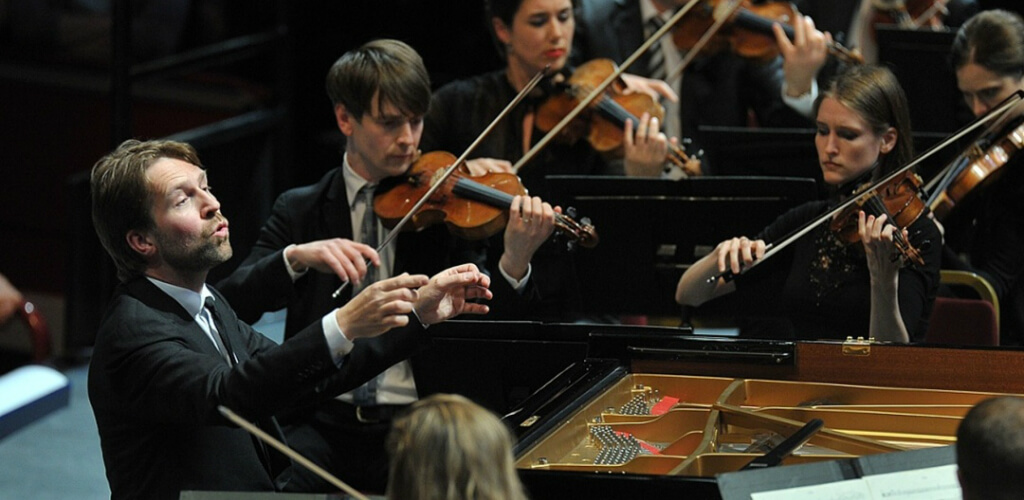 This film is a dazzling tour de force with one of the top classical pianists in the world, Norway's Leif Ove Andsne. He spent three years focusing and mastering five pieces of music — Beethoven's five piano concertos. He states unequivocally that Beethoven was the greatest composer who ever lived and for him to achieve his goal with these very difficult pieces of music (where he has complete control of the orchestra as well as his own performance) was a pinnacle of achievement. The 90 minutes consist not only of pieces from each concerto but many voice-overs and meditations as to what the pieces of music meant to Beethoven and now mean to him, as well as excerpts from Beethoven's writings from the period of each piece. Beethoven's life is revealed, from his joy of success to his frustration at being rejected by one after another potential mate and then, finally, the tragedy of realizing he was going deaf. Unlike the first four concertos, Beethoven never himself performed or even heard his final concerto. I am no expert in classical music but easily recognized the pieces of the later concertos and the performances were transcendent. And director Phil Grabsky, who has done many films of this type, was dynamic in his camera placement using multiple camera angles with quick cuts. I never felt bored, despite the lack of a dramatic narrative (unless the story of Beethoven's life is new to you). There was a wonderful Q&A with Director Grabsky and Leif Ove Andsne, who flew in from New York to Traverse City after performing the previous night. What a treat. He was engaging, humble, funny and gracious. 4/5 stars (but 5/5 if you are a classical music fan.)
Hunt for the Wilderpeople — 2016 (101 mins) New Zealand [Foreign Narrative]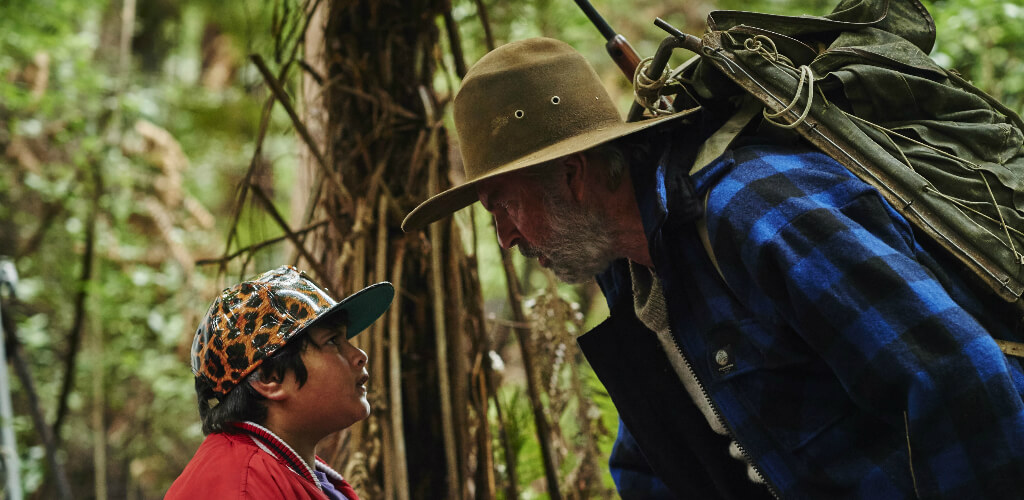 In beautiful New Zealand we see a police car drive up to an isolated rural farm home and drop off a 13-year-old orphan, Ricky, to his new foster parents. Very overweight, troubled and difficult to love, this is a last chance for Ricky before he ends up in juvie. Predictably, his rough new parents begin to break down his emotional walls until his loving foster mother is suddenly taken out of the scene. When the social worker comes to reclaim him from his gruff foster father who does not want him (and who you will never recognize as Jurassic Park's Sam Neill) they end up escaping together into the New Zealand bush. Barb and I were looking forward to this film, and my grandchildren, who had seen it earlier in the festival, loved it. But for us it was more of an over-the-top farce with a completely predictable ending rather than the family adventure/comedy we had expected. The Kiwi accent was another challenge, but perhaps that was due to our aging ears. Some of the acting was really bad (the social worker, who was a caricature of a civil servant, for instance). The second half of the movie was completely unbelievable. There are also several scenes involving two different encounters with wild boars that are quite bloody, along with a lot of shooting each other (with minimal consequences – they must have been using BB guns). Not a good way to end our festival but it happens. 3/5 stars (at best).
So ends my 5 days of films at the Traverse City Film Festival. It was, as always, a really good experience. I watched 22 films – 15 documentaries and 7 features which is about the 2:1 ratio I like. Finding great documentaries to see in the rural area in which I live is very difficult.
We had better weather than usual, but this little corner of Michigan is usually just short of paradise (unless it is Nov through April).
As per usual, I did not see many of the winners even though Barb and I dutifully voted. Oh well, when there are 120 features and you only have the physical capacity to see 20 to 25, you are going to miss out. What is annoying is that some of the winners were films I saw and only gave 2 or 3 stars (happens every year). Thank God for human variation in taste.
This year I learned so much about civil rights and the Black experience. And I also benefited from getting a feminine perspective about so many issues. I learned of new heroes to stimulate me to better things. And… there were lots of cute animals. Grin. Join me next year! (Contact me if you have questions about that.)
And thank you Jon Butrin for your hard work on this unusual project for Cinema Faith.