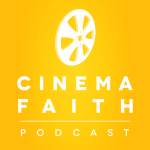 Shane Black is the king of buddy action movies. He sold the screenplay to Lethal Weapon at age 22. In 1996, Black scored a then-record-breaking payday of $4 million for The Long Kiss Goodnight. The sale made him enemies, and he disappeared from Hollywood for nine years. Then in 2005, Black returned not just as a writer, but a director as well with Kiss Kiss Bang Bang.
Now Black is back with The Nice Guys starring Russell Crowe and Ryan Gosling. The film channels the noir detective genre, with Black's classic blend of dark comedy and unlikely pairings. Crowe and Gosling are anything but nice guys, but through the heroism of a young girl, they may become them yet.
Join Jon and Tim as they discuss Black's career, superheroes, film noir, feminism, loving your enemies, and the return of summer movies for adults.