He's back! Ron is thoroughly enjoying himself at the Traverse City Film Festival. Here is his report from day three. Links to day one and two are below…
What a beautiful day at Traverse City with moderate temperatures and a wonderful, brisk breeze coming in off Grand Traverse Bay. However, the winds canceled tonight's movie on the Nauti-Cat (a large catamaran with a movie screen on deck). No… I have never been on it but would like to do it one year (but you have to give up two movie slots to go and so far I have not been willing to do that). We saw great movies all day long with not a single dud. The theme of female directors continued with three more films (of the four we saw) being directed by women. As the film panel was titled this morning (I chose to go to a movie instead) "Who Let the Women In?" Grin.
Rosenwald — 2015 (95 mins) USA [Documentary]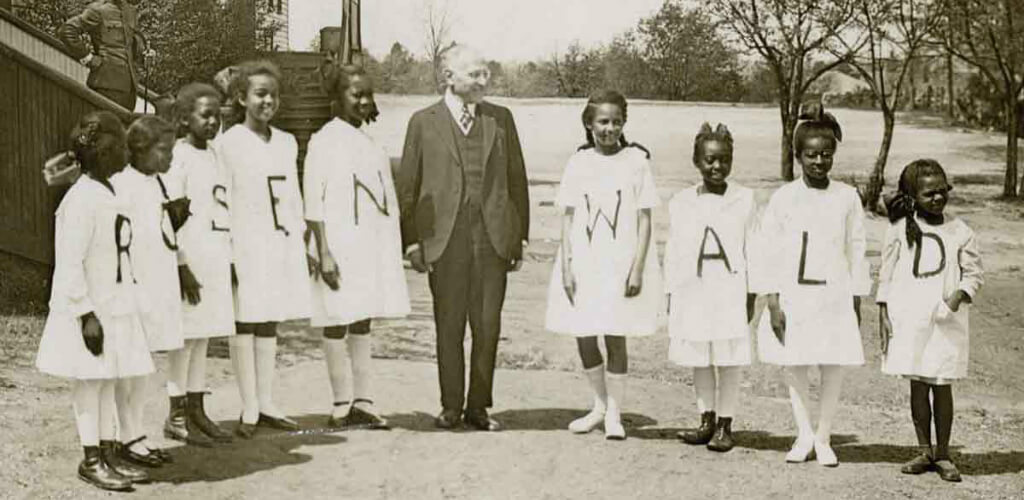 An amazing film that tells the largely unknown story of the generous philanthropy of the head (for many years) of Sears and Roebuck. This documentary lays out the fascinating saga of Julius Rosenthal with his father being an immigrant who started his adult life as a peddler on foot going door-to-door in rural Virginia. He saw poverty and reared a son who had a passion for social justice, which was reinforced by his Jewish faith, and that never left him. By the end of his time on earth he contributed to the construction of thousands of rural schools, mostly in the South, for Black children from the 1920's to 1950's. Along the way he had a few other "minor" accomplishments like starting the Museum of Science and Industry in Chicago (refusing to allow it to bear his name), building affordable housing for middle-class Blacks who could not find any in Chicago, financing many projects at Tuskegee University (due to his close friendship with Booker T. Washington) and endowing scholarships to largely black artists of all types (including Langston Hughes, Marian Anderson, Ralph Ellison, and Quincy Jones) to help them start their career.
A devout Jew (as was my Christ), he said that no matter what his income he wanted to "spend 1/3, save 1/3 and give away 1/3." (And I think tithing is tough.) A wonderfully made film of an amazing person who showed one person can make a HUGE difference. A truly pertinent film clip shows Rosenthal saying (my paraphrase), "People think that if someone acquires immense wealth and is exceedingly successful in the business world that they must be brilliant. But in reality most are mediocre and it was only fate that caused them to attain their position." Wise words for this time from a humble man. I also need to mention the music which was outstanding — much of it old spirituals and Black hymns. Director Aviva Kempner was present for a Q&A to tell her own story including how she became aware of this half-buried history (primarily the stimulus came from the late civil rights activist Julian Bond just before his death. My favorite film of the day that I will remember long after I leave this place. (A few tears may be shed if you are easily emotional.) 5/5 stars
Olympic Pride, American Prejudice — 2016 (90 mins) USA, Germany [Documentary]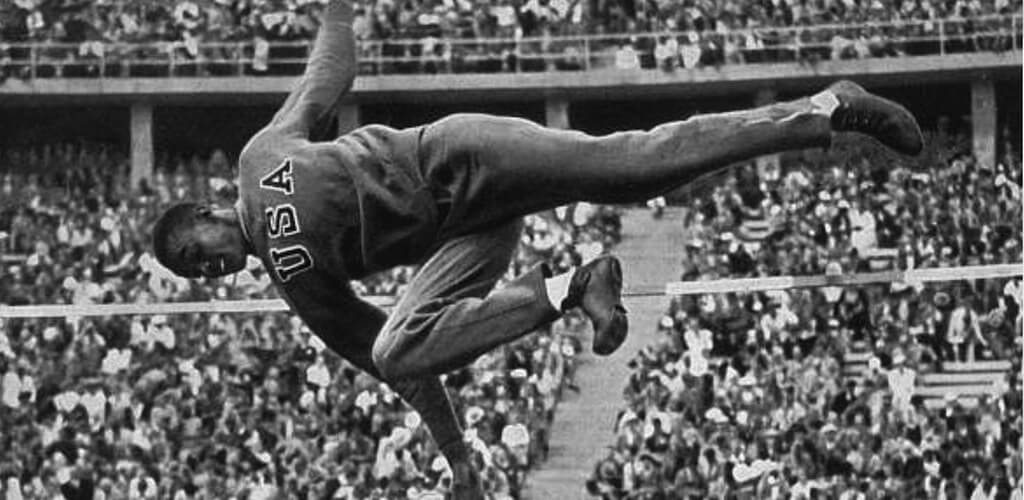 A documentary that, once again, tells a story most of we white Americans have never heard. Few of us do not know the story of Jesse Owens who won 4 gold medals at the 1936 "Hitler" Olympic games, much to the Führer's consternation. But like so much of what we think we know, it is only half the story and a very distorted one too. The truth is that 18 black athletes went to the 1936 Olympics but a number of them (along with some Jewish teammate) were denied a chance to compete under suspicious circumstances. The documentary uses interviews with historians and family members, old film clips of their performances and audio recordings made by some of the athletes before their death — all to fascinating effect. The footage is amazing and often touching.
Director Deborah Riley Draper (what an impressive young black filmmaker she is) and some of her crew were in-house for a riveting Q&A. She made the excellent point that these athletes very likely lead to the acceptance of black college athletes, baseball players (one of Olympic athletes was Jackie Robinson's older brother) and the modern civil rights movement. She felt all of these occurrences in the 50's and 60's had origins, at least in part, from this little appreciated event. I also loved that she pointed out the recent cinema bio of Jesse Owens, Race, seemed to "dumb down" Jessie when in fact (as could be told by his interviews) he was quite articulate. A great movie, just a tad less my favorite than Rosenthal. Both of these films pair up to provide wonderful insight into American Black History and do what good documentaries should — teach us what we never knew or take a look through a different lens at what we thought we knew. 5/5 Stars
Dark Horse — 2015 (85 mins) UK [Documentary]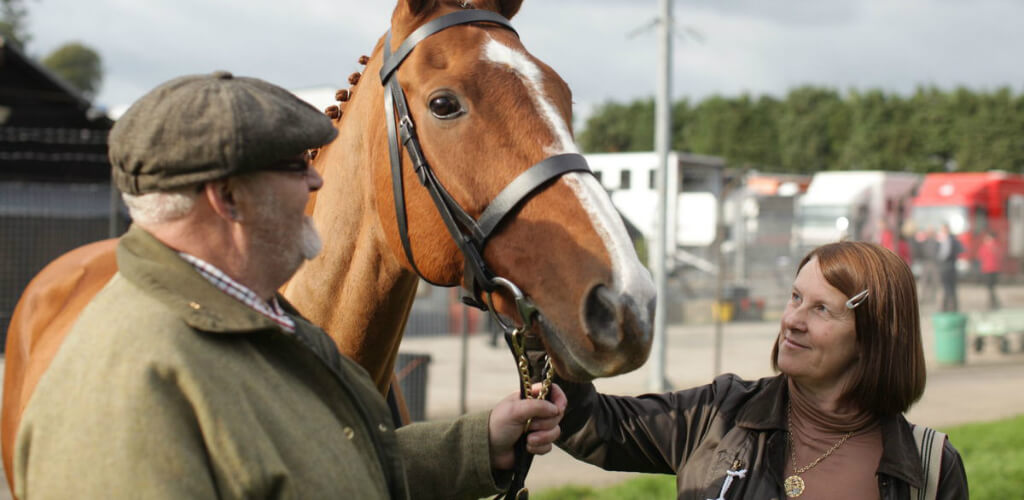 Another wonderful documentary that is expertly shot, after the fact, as if it was occurring before our eyes. A group of dreamers from a small, depressed Welsh mining town, including a barmaid and grocery store janitor, believe they can breed a horse and take it to the top of Britain's horse-racing world, considered the "Sport of Kings" and the gentry class. Quite improbably, they have success beyond their dreams but then tragedy strikes. A Sundance Audience Award winning crowd-pleaser, this film has all the elements of a great sports story: a system that favors the privileged elite, a long shot at victory, a devastating setback, and a heart-stopping conclusion. How the residents of this village handle those events is an inspirational story which shows a group of strangers forming a community that values compassion and kindness above financial gain. The cinematography is strikingly beautiful as is the animal they nurture and love. (For those who are sensitive and fearful about seeing this wonderful movie, no animal dies during this film. My young teen grandson enjoyed it a lot.) 4/5 stars
3000 Nights — 2015 (103 mins) France, Jordan, Lebanon, UAE, Qatar [Foreign Feature Narrative]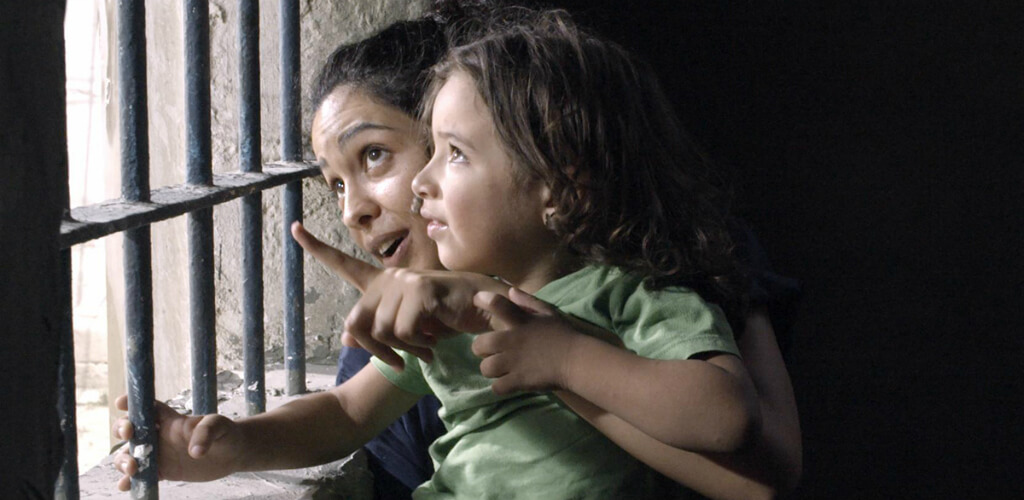 A fictional account representing the "true" stories of thousands of Palestinians who have been imprisoned in Israeli jails since 1948, this is a grim story with little hope or optimism. One admires the excellent cinematography of this very dark film but wishes there were more facts revealed. I am certain there is another side to this story, but the side presented here shows heartbreaking injustice. Pregnant when she is wrongly jailed, she refuses the abortion her Israeli jailers insist she have and tries to raise her lovely child in her squalid prison, which in turn humanizes the rough, hardened criminals with which she shares space. Acting kudos for the lead (the hauntingly beautiful Maisa Abd Elhadi) who suffers quietly but maintains her integrity throughout the 3000 nights of her imprisonment. 4/5 stars In Arabic & Hebrew with subtitles
Shorts For All Kids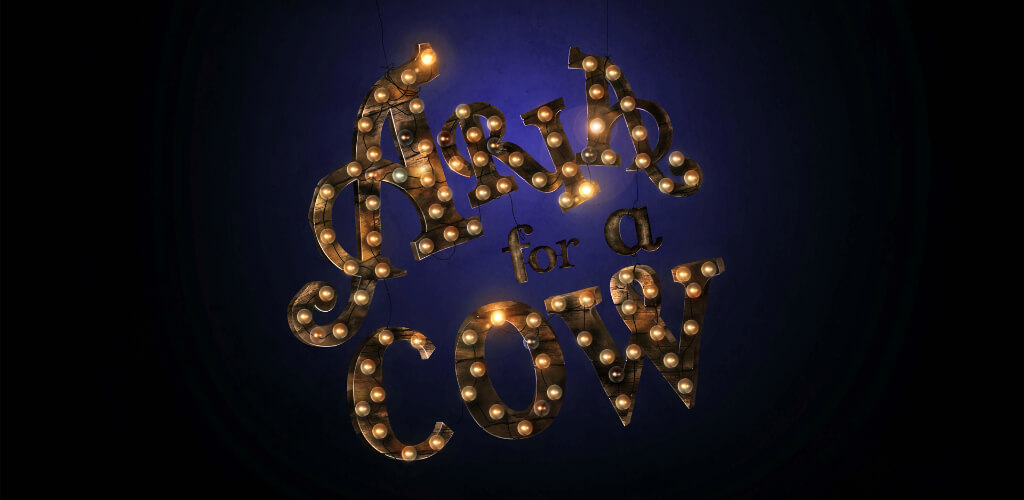 My grandchildren again went to a shorts program at the Kids Venue and tell me these 3 films were their favorites from the 11 that were presented:
Entrance Exam — 2013 (China) 7 mins — A CGI animation similar to a Pixar or Dreamworks about 3 mice friends trying to enter a martial arts school. They need to complete an obstacle course to prove themselves. The course turns out to be a kitchen with all the perils that a kitchen affords. Missing any moral message, the short just highlights a series of action sequences but was hugely entertaining.
Aria for a Cow — 2015 (USA) 7 mins — A fun short involving a cow who is "fed up" with her farmer. She feels he milks his herd with no regard for their well-being. In a hilarious series of musical numbers featuring the cow and a cadre of bulls they teach, in song and dance, the farmer and the audience show that all cows are under-appreciated.
Sky High — 2015 (UK) 2 mins – A very short but creative series of animated scenes reminiscent of old Loony Toons, but where the animator and the illustrated whiteboard subject interact. Set to an upbeat, cheerful musical track, this amazing short has won more than 50 short film awards in 2015 and 2016.
Other Films That I Could Not See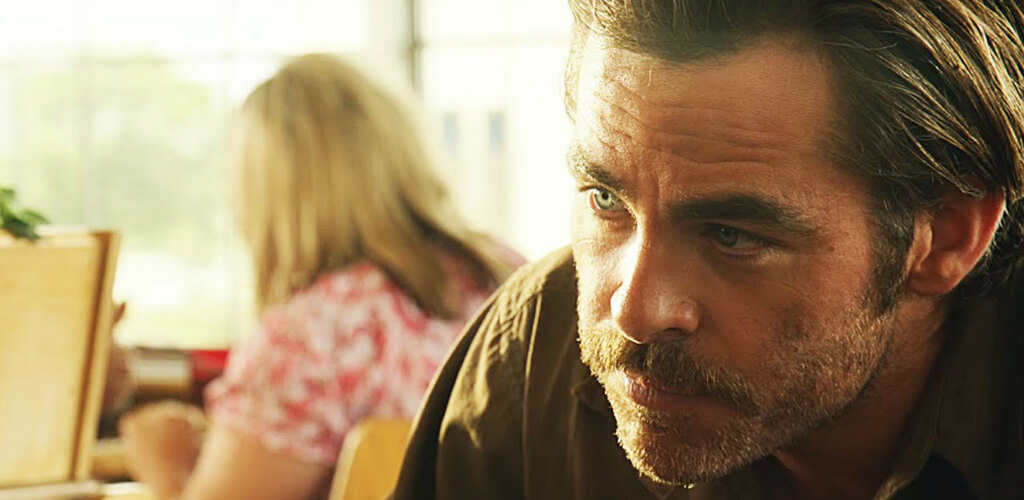 The originally scheduled Hell or High Water was not seen by me due to projector issues indefinitely delaying the showing past my bedtime. I am not sure if it was ever shown but when I was not even in the theater by 10 PM for a scheduled 9 PM start I gave up.
We can't believe how beautiful the weather is and the rest of my family is enjoying the outdoors more than me — but it was my choice. Priorities! What to do? Saturday beckons and I will be writing then.