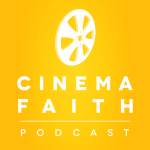 In the world of animation, Toy Story changed everything. With that instant classic in 1995, Pixar ushered in a new era of family entertainment with stunning visuals and and rich themes that appealed to all ages. Now, 27 years and 25 films later, comes Turning Red. The execution doesn't live up to the heights of the Pixar brand, but the animation and thematic depth are firmly intact.
Mei (Rosalie Chiang) is a 13-year-old girl living in Canada with her parents. She's a straight-A student and dutiful daughter who helps take care of an ancient temple dedicated to her ancestor Sun Yee. She's also a typical teenager on the brink of adolescence. One day, Mei wakes up to discover she's transformed into a giant red panda. But the transformation isn't permanent. Mei's panda only comes out she experiences high emotions. Her parents tell Mei that she has a choice: keep the panda side of her forever or remove it in a sacred ritual. What will she choose?
The panda is Pixar's metaphor for puberty. Or more specifically, the messy period of life where we break away from our parents and become ourselves. Mei desperately wants to please her over-protective mother Ming (Sandra Oh), but she also wants to be accepted by her friends. The choices she makes will define her. Director Domee Shi stretches the film's metaphor to the breaking point and stumbles in the final stretch, but Turning Red remains an entertaining journey with important themes worth discussing at any age.
Join Jon and Tim as they discuss the legacy of Pixar, a listener review, 19 seasons of Grey's Anatomy, the legendary Phil Tippett, Tim's embarrassing surprise party, first viewing humility, the Oscar-nominated Starship Troopers, favorite kids movies, Jon's cringiest childhood memories,  panda fur animation, the Teen Wolf comparison, murder mysteries, the ultimate streaming service, why teenage rebellion is necessary, the importance of community, fear vs. love, true integrity, parenting mistakes, and learning to love yourself.