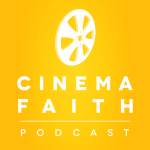 In 2008, Marvel Studios took the gamble of the century. They released Iron Man, featuring a virtually unknown character outside the comic book world and starring an actor with a checkered past and little box office success in Robert Downey Jr. Raising the stakes even higher, prior to the release of Iron Man, Marvel committed themselves to a handful of additional movies and an eventual team-up event starring more lesser known characters like Thor, Captain America, and the Hulk. The result could have been disastrous. But Iron Man proved to be a hit with critics and audiences alike, paving the way for a long and prosperous future for the Marvel Cinematic Universe.
Avengers: Infinity War is the capstone of Marvel's cinematic achievements. Nearly every character from the 18 films released since Iron Man make an appearance to stop the MCU's most powerful villain to date, Thanos. And once again, the movie strikes gold. Infinity War has already grossed $1.8 billion worldwide, and has garnered more praise from critics (83% on Rotten Tomatoes) and movie-goers ("A" on CinemaScore). As Marvel enters the next phase of their journey, can they maintain this unprecedented success? If Infinity War is any indication, we would never count them out.
Join Jon and Tim as they discuss their monthly weather report, Jon's HBO obsession, which 9-year-old spoiled Infinity War for Tim, how Marvel's box office success could end world hunger, what characters were underwritten, the beauty of cross-promotion, why Kevin Feige is a genius, Tim and Jon's favorite Marvel movie, the theology of scarcity vs. the theology of abundance, the ways Thanos reveals our visions of God, and how a desire for happy endings is written on our souls.