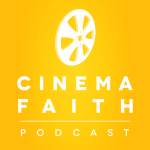 Remember when Christopher Nolan made indies? We don't either. Gone are the days of Memento and Insomnia, movies buoyed to success by raw power and word-of-mouth. Now every film Nolan makes is a summer event. The first trailer for Oppenheimer dropped in 2022 with a ticking clock counting down the days to its release. But does the movie live up to its event status?
If the box office is any indication, the answer is yes. Oppenheimer has raked in nearly $800 million worldwide. A surprising feat for a three hour, rated-R movie about a physicist. But J. Robert Oppenheimer was no ordinary physicist. He invented the atomic bomb. The movie follows his life just as much as his life's work, painting a nuanced portrait of a tortured soul. As for whether the film lives up to the hype, our podcast duo was split down the middle. Just like how to pronounce the movie's title which one of them should have googled beforehand.
Join Jon and Tim as they discuss the Barbenheimer experience, season 2 of The Bear, astronaut diapers, the revival of the theater industry, Tim's date night, Cillian Murphy's Oscar-worthy performance, the Oppenheimer/Strauss feud, Ludwig Göransson's movie saving score, the return of Josh Hartnett, the most annoying DVD menu ever made, Jon's controversial review, the greatness of Christopher Nolan, how we dispose of our heroes, the prescience of 2001: A Space Odyssey, the death of nuance, and why the end of the world will come from our own hands.