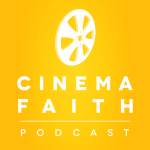 Stephen King doesn't typically make the "must read" list for Christians. On the surface, his tales appear dark and deranged, but a deeper look reveals a different story. Regardless of whether King is a practicing Christian (he declared himself one on his website, but has since pushed back on the label), his work speaks for itself. King writes with a clear biblical center — a world where the weak overcome the strong, hope conquers fear, and love is more powerful than evil.
King's movie adaptations have been decidedly hit or miss. The Dark Tower bombed at the box office in August and was universally panned by critics. But what a difference a month can make. It is a box office juggernaut, bringing in $270 million domestically and $478 million worldwide — officially making it the highest R-rated film of all time. As if that wasn't enough, It is also one of the best films of the year. Director Andy Muschietti takes time establishing his characters and place to make us emotionally invested. And while there are enough genre thrills to satisfy the horror viewer, what stands out most is the group of misfit kids at the center who band together in love to save their town.
Join Jon and Tim as they discuss the dangers of child actors, how King's personal trauma shows up in his work, the film Focus on the Family hates, why a long running time is It's greatest strength, what makes clowns scary, how the Loser's Club is a metaphor for recovery groups, whether the horror genre has value, and why you have to be a kid to inherit the Kingdom.