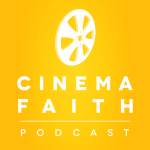 Booksmart has been on our radar since its release in May. With a 97% Rotten Tomatoes score, it's one of the best-reviewed films of the year. But now, it's our turn. Does the movie live up to the hype?
Booksmart is the directorial debut of actress Olivia Wilde. Whatever faults Wilde brings to her first outing, casting isn't one of them. Kaitlyn Dever and Beanie Feldstein play Amy and Molly, two high school seniors who have made school their sole focus. With their enrollment secured at a prestigious university, they feel superior to their fellow classmates who seemingly care more about partying than homework. But when Amy and Molly learn that the students they looked down on have been accepted to the same elite universities as them, they suddenly realize they may squandered the last four years of their life and vow to cram all of the fun they could have had into one raucous night.
Join Jon and Tim as they discuss Ira Glass' good looks, why radiation is scary, coming of age films, Jon's pick for the best movie of all time, why we're better than the New York Times, what "thirsty" means, why comedies just need to be funny, the birth of Joker time, when problems feel like the end of the world, the beauty of the Gospel, the false gods of our culture, the perils of individualism, and the value of loyalty.