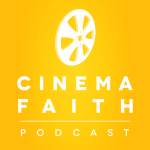 No one makes superhero movies like Marvel Studios. They've earned their big-screen domination with quality films, and Guardians of the Galaxy is at the top of the list. Released in 2014 after three Iron Mans, two Thors, two Captain Americas, and an Avengers team-up, Guardians was the breath of fresh air Marvel needed. The movie eschewed the seriousness of the genre and delivered an experience that was fresh and fun.
Now, the long-awaited sequel has arrived. Kicking off the summer movie season, Guardians of the Galaxy Vol. 2 is back with all the elements of the first outing: an irreverent tone, a killer soundtrack, and of course our friends Peter, Rocket, Gamora, Drax, and Groot ready to save the galaxy again. But does the sequel hold a candle to the original? Our podcast duo is split down the middle.
Join Jon and Tim as they discuss the origin of the blockbuster, how Wild Wild West gave summer a bad name, Tim's disdain for comic book movies, the law of diminishing returns, our need for a hero, why Rocky IV is the best movie ever made, violence in Marvel films, and whether Guardians Vol. 2 is a sequel worth watching.