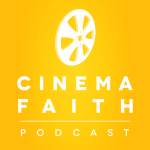 Our audio equipment failed us in October, but we're back and better than ever. Welcome to our first double feature podcast! That's right, this month you get two movies for the price of one.
Starting things off is First Man. After launching two masterpieces into the universe with Whiplash and La La Land, director Damien Chazelle is back with a film about Neil Armstrong's infamous walk on the moon. But First Man is so much more than a biopic. Chazelle re-teams with Ryan Gosling for an untold take on the Armstrong story that is far more about his small step than the giant leap for mankind. Once again, Chazelle employs a masterclass in writing, cinematography, directing, and music to create a spellbinding journey into the vastness of space.
Next up is the documentary Free Solo about climber Alex Honnold who enjoys summiting mountains with no safety equipment in sight. Directors Jimmy Chin and Elizabeth Chai Vasarhelyi follow Honnold as he attempts one of the most dangerous free solo climbs in history: El Capitan at Yosemite National Park. What possesses a man to put his life on the line to climb a mountain? Perhaps it's the same thing that drove Neil Armstrong to the moon.
Join Jon and Tim as they discuss the lost October podcast, what we'll be doing in heaven, the terror of space, Jon's latest man-crush, re-writing history, a Mission: Impossible 2 reference, Yoko Ono, why Tim podcasts in a bathrobe, Free Solo vs. Won't You Be My Neighbor?, a shout out from a fan, how cinematography creates intimacy, and the price of greatness.