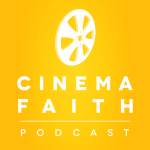 Everyone is familiar with the multiverse thanks to Marvel, but we've never seen it quite like this. Everything Everywhere All at Once offers a fresh take on the concept of multiple worlds with a new brand of superhero tailor-made for our age of discontent.
Evelyn (Michelle Yeoh) and Waymond (Ke Huy Quan) own a laundromat and are underwater with the IRS. While visiting a local auditor (Jamie Lee Curtis), Evelyn meets an alternate version of her husband from a different universe who explains that he needs Evelyn's help to save the multiverse from annihilation. Writer/Directors Daniel Kwan and and Daniel Scheinert manage the impossible by making an outrageous premise feel grounded and believable. Once is action-packed and quirky, but also intimate and tender. No matter how crazy things get, we care for these characters and the emotional stakes between them. Once is a different kind of superhero movie. It contains all the standard tropes while maintaining a poignant relevance that Marvel rarely musters.
Join Jon and Tim as they discuss fishing in Missouri, Jon's sunburn, Tim's questionable wake up music, movie theater trailers,  The Deux ex machina multiverse problem, The four Avatar sequels no one asked for, Michelle Yeoh's range, Dan Baker's irrational love for The Temple of Doom, The legacy of Crazy Rich Asians, why Ke Huy Quan is so much more than Short Round, Jamie Lee Curtis' passion for the film, the theological justification for the multiverse, why infinite choices are killing us, the power of the present moment, and how love is the answer for our existential angst.