Welcome to part two of our Oscar picks! Here's part one if you missed it: Oscars 2019 – Who Should Win? (Part One)
Remember, these aren't the movies that will win, these are the movies that should win. Here are our picks for the most coveted categories of the night…
Best Supporting Actress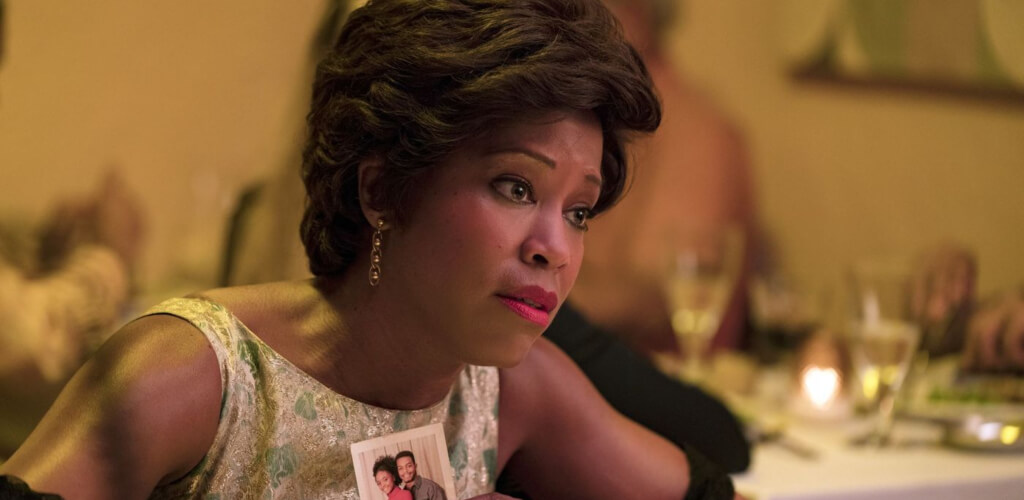 Amy Adams – Vice
Rachel Weisz – The Favourite
Emma Stone – The Favourite
Marina de Tavira – Roma
Regina King – If Beale Street Could Talk
Amy Adams – Vice
Poor Amy Adams. Six Oscar nominations, zero wins, and Vice will do nothing to change that. It's not for lack of talent. Adams has yet to turn in a bad performance on film. If you want further proof, watch Sharp Objects on HBO. That could be her best work to date, but once again she came up empty at the Golden Globes. (At least there's still hope for an Emmy.) The problem is she's rarely given enough to do. Junebug is the exception — that should have been her breakthrough Oscar moment. I've returned to Junebug movie multiple times just to see her performance again. But in her other nominations for Doubt, The Fighter, The Master, American Hustle, and now Vice, she's never allowed the chance to become the highlight of the movie. She's either overshadowed by bigger performances or not offered enough material to truly make an impact. The best you can say for her role as Lynne Cheney in Vice is that she completely disappears behind the character. With a combination of great makeup and a southern accent, it takes a few minutes to realize Adams is even in the movie. Yet once again, there's not a single scene you can point to where she's allowed to do or say something that will be remembered after the credits roll. The Academy might surprise everyone and give her the Oscar anyway. They often make up for past mistakes by awarding people for the wrong films. But I'd rather Adams get a script that finally plays to her strengths and gives her the Oscar-winning role she's long deserved.
Rachel Weisz – The Favourite
Rachel Weisz has played more than 50 characters in her film career, but none as cold-blooded as Lady Sarah. This is a woman who will get what she wants whenever she wants by any means necessary. She's comfortable in her position of power and has no intention of giving it up. She may not be the queen, but she's certainly the one running the country. Then along comes Abigail (Emma Stone), a wolf in sheep's clothing. And Lady Sarah, despite all her ruthlessness and experience, never sees Abigail for the true threat she is until it's too late. But what's easy to miss throughout the power games that ensue is the tenderness underneath Lady Sarah's crusty exterior. She genuinely loves Queen Anne, and she genuinely loves her country. Whereas Abigail believes in nothing beyond herself, Lady Sarah would sacrifice everything for the things she holds dear. This adds an important layer of complexity and depth to the character, and Weisz seizes the opportunity to make Lady Sarah a career highlight.
Emma Stone – The Favourite
Like Rachel Weisz, The Favourite gives Emma Stone the chance to show a side of her we've never seen. Stone has recently delved into darker roles, most notably in last year's Netflix show Maniac, but she's never played a full-blown psychopath before. And make no mistake, that's exactly what Abigail is. Stone is the perfect choice for the role because, at first, we're taken in like everyone else. Abigail has a sad backstory, and we can't help but root for her as she uses her wits to rise above her station. But every rung of power she climbs reveals more of her true character, until she's finally at the top and we see the monster that was there the whole time. Weisz and Stone are equally stunning in The Favourite, which is why it's such a joy to see both of them nominated. Who deserves the win more comes down to personal preference. Weisz's Lady Sarah is a more complex and subtle character, whereas Stone's Abigail gets all the flashy, memorable moments. I'm hopelessly swayed by the latter, so Stone gets the edge. But both women are incredible, and their rivalry was one of the highlights of 2018.
Marina de Tavira – Roma
Marina de Tavira's Sofía is a difficult character to play. She could easily come across as the villain since our heart is with the underdog Cleo (Yalitza Aparicio) and Sofía mistreats her on multiple occasions. But de Tavira manages to win our compassion anyway. She's clearly doing the best she can under impossible circumstances. "No matter what they tell you, we women are always alone" Sofía tells Cleo at one point, and it's hard to argue the point. Cleo's boyfriend Fermín runs away immediately when she announces her pregnancy, and Sofía's husband abandons his wife and three kids to run off with another woman. He doesn't have any money to send them, but he's somehow able to buy new scuba diving gear. He even comes to take back "his" bookshelves. Cleo and Sofía are very much alone, forced to figure out the hard details of life while men skirt their responsibilities. Sofía is understandably a wreck for much of Roma, but, like Cleo, she displays hidden reservoirs of strength and resiliency. She may be Cleo's employer, but they both need each other. And despite her privilege and occasional callousness, she is there for Cleo when no one else is. Marina de Tavira's nomination was a surprise for most, but a re-watch of Roma reveals how essential her character is to the movie, and the nuance she brings to a role that could have been two-dimensional in lesser hands.
Regina King – If Beale Street Could Talk
If Beale Street Could Talk is every parent's worst nightmare. You raise your kids right, only for them to be swallowed up by forces beyond their control. In this case, the forces are systemic racism and mass incarceration which tear apart a family and lock up an innocent man, as they continue to do to this day. Regina King plays the mother of the couple in question. Her daughter, Tish (Kiki Layne), is pregnant, and the father Fonnie (Stephan James) is locked up for a crime he didn't commit. King's Sharon must find a way to prove Fonnie's innocence and preserve her daughter's future. But Beale Street is no Horatio Alger myth. Just when you think Sharon will find the smoking gun and get her happy ending, she runs into brick walls that people of color know all too well. The most powerful sequence comes when Sharon travels to Puerto Rico to talk to her son-in-law's accuser face-to-face. There's a wordless, powerful scene before the meet-up where Sharon tries on a wig in her hotel room. Will she go as herself or the person she's expected to be? Then comes a meeting with the gatekeeper (played perfectly by Narcos' Pedro Pascal). He knows where the accuser is, but doesn't want to give her location away. Sharon has to walk the line between being forceful, but not abrasive. If he walks away, all hope is lost. Finally, the fateful meeting arrives and Sharon has the conversation she was hoping for. But just when we think a breakthrough is coming, she pushes too far and winds up alone on a random street in Puerto Rico with no more options. She sinks to her knees and weeps tears only mothers can weep. She'd gladly give her life for her children, but even that won't solve their problems. It's a devastating string of scenes, and King's unforgettable performance in them is the reason she should be holding a golden statue on Oscar night.
Best Supporting Actor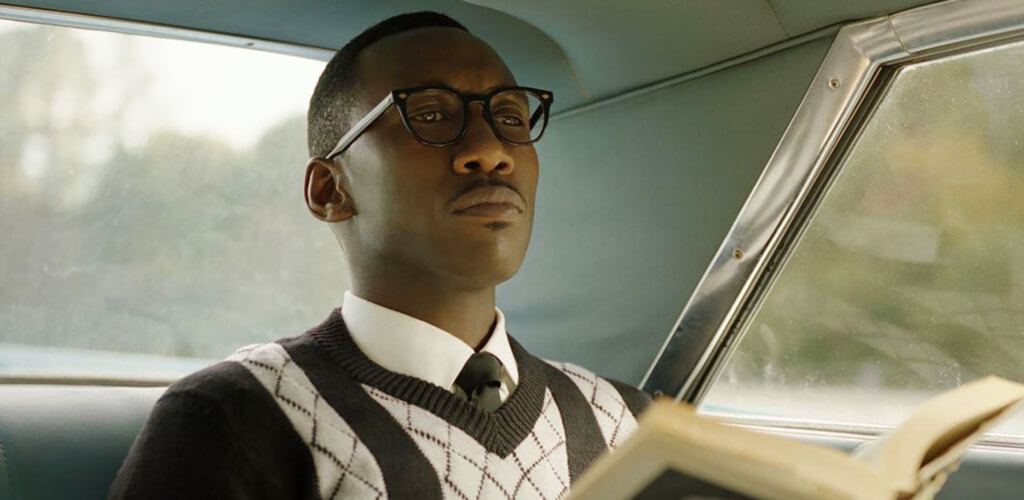 Sam Rockwell – Vice
Sam Elliot – A Star Is Born
Adam Driver – BlacKkKlansman
Richard E. Grant – Can You Ever Forgive Me?
Mahershala Ali – Green Book
Sam Rockwell – Vice
Sam Rockwell is a great actor, but this nomination makes no sense. What exactly stood out? Rockwell's impersonation of George W. Bush isn't uncanny. Not that it needs to be. Just like a book to film adaptation, an actor's interpretation of a real-life person doesn't have to match up to the surface characteristics of the individual exactly. But the performance needs to at least be interesting, and it also needs to tap into the essence of the person being covered. Rockwell fails on both counts. The fault most likely lies more with Adam McKay's script than Rockwell himself, but there's nothing Oscar-worthy here. And for Rockwell to get in at the expense of an outstanding supporting turn by Timothée Chalamet in Beautiful Boy is unforgivable.
Sam Elliot – A Star Is Born
Sam Elliot has had a robust career dating back to the 60's. He must be as surprised as we are that this is the role to garner him his first Oscar nomination. There's nothing wrong with his portrayal of Bobby in A Star Is Born. He provides the trademark heft that comes with his look and voice. He seems like a genuine older brother who's seen his younger brother screw up his life at every turn and feels partially responsible. There's even a touching scene where he sheds some tears. The problem is he's barely in the movie, and the scenes he's in aren't good enough to warrant being one of five supporting performances to be nominated from all of 2018. I haven't seen most of Sam Elliot's other work, but I'm willing to bet there are more memorable performances than this one in his 50+ years in the business. This feels more like a lifetime achievement award than a genuine recognition of excellence.
Adam Driver – BlacKkKlansman
Adam Driver has the rare gift as an actor of being interesting just by being present. He has a unique face and an imposing frame, and he's good at expressing himself in ways that speak volumes without saying anything at all. Because of that, Driver brings life to every scene he's in as Flip in BlacKkKlansman. This is bolstered by the fact that he's an undercover cop under constant threat of being exposed. I just wish Spike Lee had given Driver more scenes to take his character to the next level. Lee writes in the potential for a powerful sub-plot about Flip being Jewish as an undercover agent in a group of people who hates Jews, but it's played more for laughs than genuine gravitas. Had we seen a deeper examination of Flip's struggle with his multiple identities, this could have been a supporting turn to remember. Instead, Driver's performance is always good but never great.
Richard E. Grant – Can You Ever Forgive Me?
Richard E. Grant's portrayal of Jack in Can You Ever Forgive Me? is the new definition for what a best supporting performance should be. He's in the movie the perfect amount of time — not enough to overshadow the lead, but just enough to make an unforgettable impression. Jack is a screw-up of the highest order. He's burned every bridge he's crossed and he's still putting out the flames. But in Lee Israel (Melissa McCarthy), Jack finds a kindred spirit. They're both the cause of their own destruction, while convincing themselves that everyone else is the problem. My favorite moment of the movie comes when Jack leads Lee to a swanky club to spend their illegitimate money on. Lee sits at a table enjoying the singer on stage and Jack stands behind her waiting for some drinks he's ordered. There's a look in his eye as he takes in the room — a look of entitlement. Jack believes he's finally living the life he should have been living all along. Of course, the bottom is about to fall out again as it has at every turn of his self-imposed misery, but for just a moment he's the man he's always wanted to be. That moment lingers like a dream throughout the rest of the film as Jack plummets further toward rock bottom. Grant makes Jack funny, quirky, and sad all at the same time. But most of all, he makes him relatable. As much as we hate to admit it, there's a little bit of Jack in all of us. We all want the good life without the work it takes to earn it.
Mahershala Ali – Green Book
Mahershala Ali might just be the best actor working right now. Look at his last two years of work. Fresh off a solid supporting role in House of Cards, Ali made Moonlight in a turn that would simultaneously win him an Oscar and place him on the A-list for good. Next, he became a memorable villain in Netflix's Luke Cage, starred in two of the best films of their respective years in Hidden Figures and Spiderman: Into the Spiderverse, and is now currently laying the groundwork for an Emmy win with his riveting lead performance in season three of True Detective. And now comes Green Book — another nomination most experts say is a lock for him to win. There's just one hitch — Green Book is mired in controversy. The character Ali plays, Dr. Don Shirley, is no longer alive, but his family is and they say many of the events depicted in the film aren't true. Ali has handled himself respectfully throughout the process. He condemned Viggo Mortensen's use of the N-word at a press junket and has apologized to the family for not reaching out to them personally during his research. All the same, if Ali wins there will be an asterisk next to the film. And that's a shame, because Ali once again is perfect. Taking the role and performance strictly as they're presented on screen, there's nothing not to like. Ali's Shirley is a complex, nuanced character who feels alien from the world around him. He's a black man with means at a time when most black people are poor and oppressed, and he's not respected for his musical talent or wealth in white circles because he's still, after all, a black man. As he says to Viggo Mortensen's character Tony: "If I'm not black enough and if I'm not white enough, then tell me, Tony, what am I?" It's the kind of black character we rarely see on screen. Dr. Shirley was also a believer in non-violent resistance, and the grace and dignity he maintains in the midst of hostile ignorance is inspiring. The flaws and controversy of Green Book shouldn't take away from Ali's accomplishments. He's once again breathed magic into a character, and reminded us why he's the most exciting actor working today. Take the Oscar, Mahershala. It still counts.
Best Actor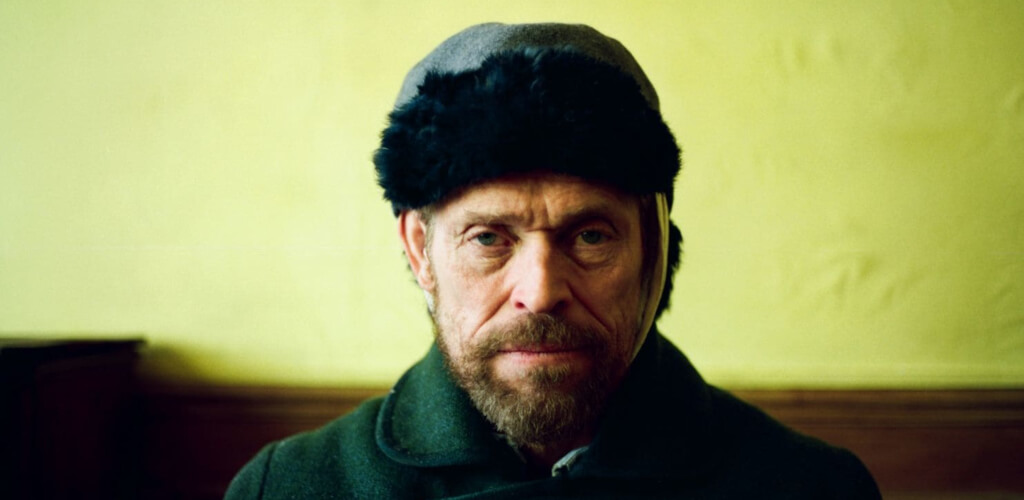 Christian Bale – Vice
Viggo Mortensen – Green Book
Bradley Cooper – A Star Is Born
Rami Malek – Bohemian Rhapsody
Willem Dafoe – At Eternity's Gate
Christian Bale – Vice
If there's one category where I fall outside the general consensus this year, it's Best Actor. I simply don't understand the hype for Christian Bale in Vice. I've been a Christian Bale fan for as long as I can remember. There are few actors who bring as much commitment to their roles, both physically and emotionally. Bale once again nails the physical component — he gained a ton of weight to play Dick Cheney and, combined with state-of-the art Hollywood makeup, he's a spitting image of the man he's playing. But the emotional element is where he fall short. A lot of this is Adam McKay's fault. His writing focused more on the events Cheney set in motion rather than the man himself. But I still expect more from Bale. An actor of his caliber should be able to go beyond the page and connect to us on a soul-to-soul level. Instead, Bale's performance feels like mere imitation. Perhaps the real Dick Cheney is as dull and distant as Bale's portrayal, but that's where interpretation and liberties must come into play. This isn't real life — this is a movie. We need more.
Viggo Mortensen – Green Book
Unlike his co-star, Mahershala Ali, Viggo Mortensen has not handled the controversy surrounding Green Book well. I think there are two reasons for this. First, Mortensen feels loyal to the projects he works on and becomes defensive when he should listen. Second, the man is honest to a fault. Pick any random interview of his and you'll see what I mean. Unfortunately, the PR mess has overshadowed what is a legitimately good performance from a legitimately good actor. Mortensen was forever pigeonholed as Aragorn when he appeared in Lord of the Rings, but he did a lot of good work before that and has done even better work since. Tony Lip is in nearly every scene of Green Book, and right from the start we see a side of Mortensen we've never seen before. Lip is a fat, brash, quick-tempered man with a thick Italian accent. He's also a softie when you get to know him. He loves his family and tries to do the right thing, though ignorance still gets the best of him at times. His friendship with Dr. Shirley (Mahershala Ali) seems doomed from the start, but Shirley sees something in him anyway and hires him to be his driver on a performance trip through the deep south in 1962. Their odd couple relationship is the center of the film, and the two actors play off each other brilliantly. A lot of people have accused the movie of a white savior complex, but I don't think that's entirely fair. It's true that Tony asserts his white privilege at times to save Dr. Shirley from racially-motivated violence, but in the end Dr. Shirley has far more of an effect on Tony than the other way around. This was a person who, at the beginning of the film, threw away glasses that black repairmen drank from his home. But Tony comes back from the trip a changed man. In his eagerness to defend the movie, Mortensen made a mess of himself. He should have apologized to the family for the inaccuracies in the story and then let the movie do the rest of the talking. His performance speaks for itself.
Bradley Cooper – A Star Is Born
A lot of ink has been spilled over Lady Gaga's breakthrough performance as Ally in A Star Is Born, but it wouldn't have been possible without Bradley Cooper's equally strong turn at the center of the movie. The first thing we notice about Cooper's Jackson Mayne is the weariness of a life most of us would envy. He performs on stage to the rapturous applause of thousands of people, wades through crowds of adoring fans, and gets in his car…alone. Suddenly we feel it. This is a man who everyone knows but no one knows. His first thought is the bottle — anything to numb the nothingness. Then he meets Ally — the breath of fresh air he's been waiting for. Their chemistry is electric. And for a solid hour, A Star Is Born is one of the best films of the year. But just as Cooper's experience as an actor aids his performance, his lack of experience as a director hinders what could have been a great movie. The flaws of the writing, pacing, and execution of the second half casts a pall over everything, but Mayne's weariness remains. Ally could never be enough in the same way alcohol could never be enough, because the real issue is Mayne stuffing down his problems in favor of the next fleeting high. Cooper's acting leaves a mark to the end, and once his directing talent reaches similar heights, watch out.
Rami Malek – Bohemian Rhapsody
Rami Malek deserves this nomination for Bohemian Rhapsody. Full stop. Yes, the movie he's in has no place at the Oscars. Yes, every other element of the movie is mediocre at best and terrible at worst. But that's precisely why Malek belongs in this category. Just imagine the movie without him. Malek is literally the only thing keeping Bohemian Rhapsody watchable. Lucky for Queen, he's in every scene. When we first meet Malek's Freddie Mercury, he's just a shy kid with an overbite. My favorite moment comes when Mercury meets his future bandmates for the first time. Their lead singer just quit and Mercury volunteers himself as the replacement. They laugh at him, and he turns away nodding in embarrassment. For most of us, that would have been the end of it. Queen would have been one of a million bands that never existed because someone wasn't brave enough to seize the moment. But not Freddie Mercury. He stops himself, turns around, and sings a song for them acapella. The rest is history. From there, we see Mercury steadily grow in confidence until he has too much of it. He burns his bridges, but finds his way home again. The final scene is the infamous Live Aid performance Queen gave in 1985. As an ending to the movie, the 10 minute concert is self-indulgent and anti-climactic, but it's also further proof of how much Malek deserves this nomination. Side-by-side comparisons of the actual concert footage with Malek's look, demeanor, and choreography are remarkable. Malek becomes Freddie Mercury inside and out. What more can we ask from an actor than that?
Willem Dafoe – At Eternity's Gate
Willem Dafoe has been in nearly 100 movies, but I've never seen him more committed to a character than his performance in At Eternity's Gate. Dafoe has always seemed more comfortable in supporting roles — he's received Oscar nominations for three of them. But in Gate, he's in nearly every scene. Perhaps Dafoe felt comfortable being front and center for the movie because of the character he inhabits. In many ways, Vincent van Gogh was like a permanent supporting character. He struggled with mental illness throughout his life leading him to drift in and out of reality — never quite there, even when fully present. Of all the roles in this category, van Gogh is the hardest to play. There is so much complexity to this character, but Dafoe rises to the challenge. Van Gogh's talent was fueled by desperation. He had to paint and he had to do it his way. His friend Paul Gaugin (Oscar Isaac) urges him to slow down and focus on technique, but van Gogh swats away his suggestion like a fly in his face. When he saw something, he had to paint it as fast as humanly possible. He captured an object like it might disappear at any second — fast, furious strokes until it was safe and secure on his canvas. But van Gogh also deeply longed for human connection, even though he had no idea how to sustain it. His relationship with his brother Theo, and the friendship he forms with Gaugin, are messy and child-like. There's so much emotion bubbling inside of him at all times; if only he could get it out in a way that made sense like his paintings. It helps that the entire mis en scène of the film seems to be an outward embodiment of van Gogh's mind — frantic, terrifying, and beautiful all at once. At Eternity's Gate is the perfect meld of material and actor, and it gave me a new respect for Dafoe's talent. He's been in so many movies that it's easy to take him for granted. His take on van Gogh is the performance of a lifetime, and in another universe where Christian Bale wasn't predestined to bring home the Best Actor trophy, Dafoe would be in line to pick up his first Oscar win.
Best Actress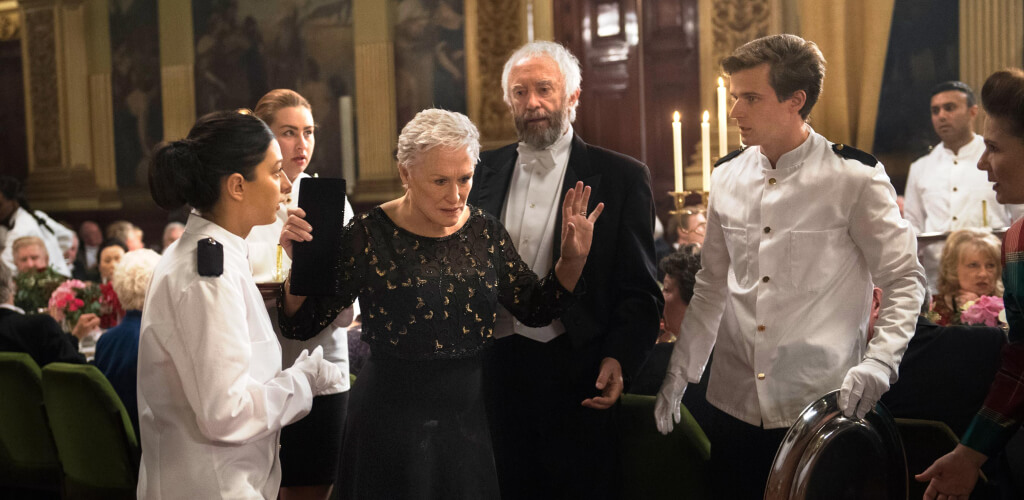 Yalitza Aparicio – Roma
Melissa McCarthy – Can You Ever Forgive Me?
Lady Gaga – A Star Is Born
Olivia Colman – The Favourite
Glenn Close – The Wife
Yalitza Aparicio – Roma
The fact that Yalitza Aparicio is in the bottom rung of this category is a testament to the strength of the performances of the five women nominated. Every one of them deserves an Oscar, and that's especially remarkable in the case of Aparicio because this is her very first movie. The greatest asset Aparicio brings to her work in Roma is an effortless naturalism. This is a film with no music and less dialogue than a typical script, which means there's little for Aparicio to hide behind. Alfonzo Cuarón zooms in on her in long, slow shots. Acting natural when there's a camera in your face is no easy task, but Aparicio goes even further. She's capable of displaying nuanced emotion without saying a word. Cleo is a woman carrying the world on her shoulders every day, but with no outlet to express her feelings. She's the functional mother of an entire household, waking three children up, feeding them, and getting them to school long before the real mother of the house files leisurely into the kitchen from a good night's sleep. She's also carrying a baby of her own with no father in sight. Cleo performs the impossible day in and day out, and what does she receive for it? Insults from her employer when she inconveniences them and general disregard from everyone else. The father of her child, Fermín, calls her a "servant" with dismissive disdain before abandoning her for good. And yet, only she can do the pose in the scene with the martial arts instructor, while Fermín stumbles around like everyone else. Cleo doesn't wallow in self-pity, though she has more reason to than most of us — she marches forward with strength and determination. She's one of countless unsung heroes performing the extraordinary on our behalf with no expectation of reward or recognition. Thankfully, the woman behind the role is getting the praise she deserves. Aparicio was nominated for an Oscar on her first try. Imagine where she'll go from here?
Melissa McCarthy – Can You Ever Forgive Me?
Melissa McCarthy became an overnight sensation playing a socially awkward oddball in Bridesmaids — a supporting character turn that stole the entire movie. She was perfect for the part and even earned an Oscar nomination for it, which is remarkable for an R-rated comedy. But that success also pigeonholed her career. Studios love to repeat formulas, so McCarthy was branded as the funny girl and starred in a string of forgettable comedies. But McCarthy always knew there was more to her talent. Director Marielle Heller knew it too which is why she hired her to star in Can You Ever Forgive Me?, and has now showed the world once and for all that Melissa McCarthy is more than capable of carrying a movie as a dramatic lead.  McCarthy certainly approaches the role like she has something to prove. She's never given a better performance. Lee Israel is not a nice person. She's anti-social and rude. All she wants is to be left alone in an apartment with her cat to write books about obscure authors. Unfortunately, there's no money in that, so she's forced to color outside the lines. Ironically, the fake letters she writes and sells from famous authors prove to be some of her best work. She's proud of them. They're her masterpieces. Lee's fraudulent actions are curiously amoral. She recognizes that what she's doing is wrong, but doesn't seem to understand why. Lee doesn't magically become a better person by the end of the movie. She's still not a fan of people, and has no problem letting them know. But she does find her voice and a fresh confidence about her work that wasn't there before. The same could be said about McCarthy. She now has two Oscar nominations under her belt — one for a comedy and one for a drama. McCarthy has shown that she is a multi-faceted actress who can make us cry just as much as she can make us laugh. No genre can ever again contain her talent.
Lady Gaga – A Star Is Born
From the moment A Star Is Born came out in October, Lady Gaga was the front runner for Best Actress. Not only was she a talented musician, she could act too. Unfortunately, her momentum has stalled since then. She didn't pick up any acting trophies prior to the Oscars, and she received criticism for repeating the same line in every interview — "There can be 100 people in a room and 99 don't believe in you, but all it takes is one and it changes your whole life…" The attacks are nonsense. Every actor says the same thing in interviews, and the sentiment is true and powerful regardless of how many times she repeats it. What the media machine has made us forget is how good she actually is in A Star Is Born. Lady Gaga is known for disguising her appearance and reveling in theatrics, but in A Star Is Born she has nothing to hide behind. Her face is naked and exposed. She's just a normal person, which is exactly who her character Ally is when Jackson Mayne (Bradley Cooper) stumbles on her in a random club one night. Throughout the course of the film we see Ally transform into a full-on pop sensation, but the best part of her performance is when she's a nobody. The most exciting moment in the film comes when Jackson invites Ally backstage to one of his shows. She enjoys the music from the sidelines, and then, without warning, Jackson beckons Ally to come on stage with him and sing a song she'd been working on privately. At first, she's horrified. She shakes her head and refuses to go. But something inside of her knows this is the moment that will define the rest of her life. So she plunges toward the microphone despite herself and shakily begins the lyrics to her song. The more she sings, the more confidence she gains until her voice is echoing powerfully throughout the stadium to a crowd of thousands eating up her every note. It's a magical scene — raw and honest — and it's the reason Lady Gaga deserves this nomination. We already knew she could sing, but with A Star Is Born Gaga proved that she can throw away her mask and become vulnerable again. She may no longer be the Best Actress frontrunner, but her performance is a permanent reminder that there is far more to Lady Gaga than first meets the eye.
Olivia Colman – The Favourite
At first, we have no idea what to make of Olivia Coleman's Queen Anne in The Favourite. Is she incompetent? Her assistant Lady Sarah (Rachel Weisz) certainly seems to be making all the important decisions. Is she mentally ill? Her mood swings on a dime hysterically to the frequent surprise of everyone around her. But slowly, bit by bit, the real picture of her character comes into focus. Queen Anne is a woman drowning in sorrow. She could be running the country, but she doesn't care enough. She could be stable and stoic, but there are too many emotions swimming inside of her that she hasn't properly dealt with. Her bedchambers are filled with rabbits, each one representing the death of one of her children — some of them in the womb, some who died shortly after birth. Death surrounds her and follows her everywhere she goes. So she reaches out like a child for approval and love, and ends up pushing away the only person who can actually give it to her. Coleman is magnificent here. She's laugh-out-loud funny, while still being honest and vulnerable. The role could have easily been a caricature, but Coleman makes Queen Anne a real person. Her choices, like every other character in the movie, lead to deeper sorrow and death. But the power of the ending is a credit to Coleman's talent. Queen Anne isn't someone we laugh at and dismiss – she's a flesh and blood creation who our hearts break for, even as her rabbits get the final word.
Glenn Close – The Wife
Many seemed surprise that Glenn Close won a Golden Globe for The Wife, but I wasn't. I knew when I watched her all the way back in August that she was the one to beat. Close has more acting experience than any of the other woman in this category, and it shows in the film. Hell has no fury like a woman scorned. Close's Joan has been living her entire life in her husband's shadow. Joe is a famous literary sensation, and at the start of the movie he finds out he's been selected for the Pulitzer Prize. But there is more to his success than meets the eye. As we discover throughout the movie, Joan is the real force behind her husband's talent, but she's never received the recognition she deserves. Joe knows this of course, but his pride and arrogance offer only patronizing stabs at gratitude. Eventually, Joan reaches her breaking point. The best part about Close's performance is her subtlety. There's a quietness to Joan's anger that makes it even more potent, like a river of lava pouring gently down a mountainside. Her eyes blaze through her husband's self-denial, and he knows she seems him for the empty man he is. Joan's soft resolve is terrifying and inspiring. She's had enough, and she doesn't care who knows it anymore. The movie itself is clumsily constructed, but Close makes it riveting regardless. Her performance is a feminist battle cry against every woman drowning in a world run by powerful men. The patriarchy is strong and seemingly indestructible, but it only takes one woman with fire in her gut to upend the system and send the walls crashing down. The win would give Close her very first Oscar, and it would come at a timely crossroads in the #MeToo era. I can't wait to hear her speech.
Best Director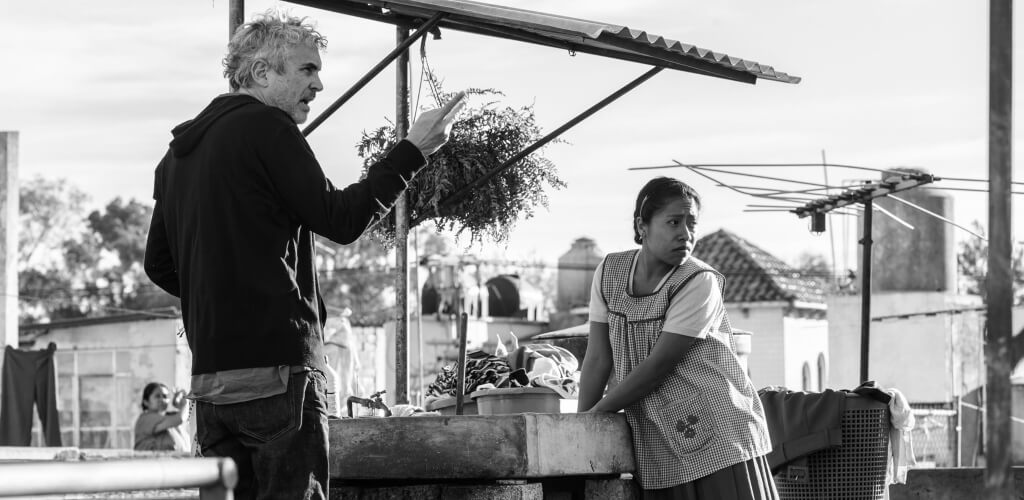 Pawel Pawlikowski – Cold War
Adam McKay – Vice
Spike Lee – BlacKkKlansman
Yorgos Lanthimos – The Favourite
Alfonzo Cuarón – Roma
Pawel Pawlikowski – Cold War
I went into Cold War with high expectations. The movie has two Oscar nominations, a 93% Rotten Tomatoes score, and a gorgeous trailer. There's just one problem: it's a terrible film. Perhaps there's a cultural barrier holding me back from appreciating what Pawel Pawlikowki was trying to accomplish, but nothing about the story worked for me. The pacing is sluggish (and I like slow films), the leads lack chemistry, and the romance is depicted through random jumps in time that leave us disoriented and confused. Most of the time, Zula (Joanna Kulig) and Wiktor (Tomasz Kot) don't even seem to like each other, let alone love each other. The only thing Pawlikowski has going for him is some truly gorgeous cinematography, but even the best looking film is hollow gloss if we're left feeling nothing.
Adam McKay – Vice
Adam McKay should stop listening to his critics. That means not attacking people on Twitter who don't like his movies, but it also means not listening too much to people who do. McKay received a lot of praise for The Big Short and rightfully so — it was one of the best movies of 2015. But for his follow-up, Vice, he doubled down on the same style to diminishing returns. A movie can still be modern and slick without resorting to gimmicks. McKay should have let his actors provide the entertainment value instead of inserting himself into the film with an over-cooked voiceover, Shakespearian dialogue, and a mid-credit scene where a focus group argues about the movie we just watched. It's time for McKay to go back to the basics and just tell a good story. He's a talented director, but sometimes less is more.
Spike Lee – BlacKkKlansman
Spike Lee has never won an Oscar for one of his movies. Let that sink in. 25th Hour? Malcolm X? Do the Right Thing? Nothing. That's a legitimate injustice, but two wrongs don't make a right. BlacKkKlansman is not an Oscar-worthy film, and Lee's directing is the reason why. The problem is there are two different movies fighting for our attention at the same time. The first is a comedy about a black man who infiltrates the KKK, complete with witty verbal takedowns, pop-culture references, and a stylish soundtrack. The second is a sober examination of racism in the past and present, complete with white supremacist talking points, a real-life civil rights leader describing a lynching, and a post-film tribute to Heather Heyer using graphic footage of Charlottesville. Both of these movies are interesting and vital in their own right, but when smashed together as one we're left reeling by jarring tonal shifts and pacing problems. Even the best scenes are flawed like when a Black Panther leader gives a speech and Lee employs a technique of zooming in on groups of black faces as they're inspired by his words. At first it's powerful, but by the fourth time it's redundant.  BlacKkKlansman isn't a bad film, but it's far from a great one. The snubs from Lee's past are egregious, but nothing is gained by honoring lesser work. The Academy already awarded Lee with a lifetime achievement Oscar in 2016.  He doesn't need another one.
Yorgos Lanthimos – The Favourite
I'll never blame anyone for hating the works of Yorgos Lanthimos. He's a deeply divisive director who gravitates toward the darkest elements of human nature. While critics fawned over The Lobster in 2016, I despised it. I'm sure many people will feel the same about The Favourite. After all, similar elements from The Lobster are present. Lanthimos has once again made a movie about terrible people doing terrible things to each other, and he once again uses gallows humor to drive his point home. But what The Favourite has that The Lobster doesn't is a moral center and a proper ending. The Lobster too often feels like a celebration of depravity. But in The Favourite, right is right and wrong is wrong. All three of the main characters use their energy to manipulate, cheat, and abuse each other. Lanthimos doesn't exalt their actions — he shows us the painful consequences that result from them. This leads to an ending that perfectly completes the cycle of death each character is trapped in. The Lobster probes the depths of evil and then finishes mid-thought. The Favourite probes the depths of evil and then shows us exactly where that path ends. I might go back to hating Lanthimos' next film, but for now he's found the perfect vehicle for his peculiar style of filmmaking.
Alfonzo Cuarón – Roma
The amount of work it takes to make a movie like Roma is staggering. Alfonzo Cuarón's mis en scène this time around is naturalism, which means no music or artificial devices. That sounds easier on the surface, but it's actually more problematic because it means audience manipulation is off the table. When Cuarón wants us to cry, he has to earn it. The orchestra doesn't swell at just the right moment. He has to work with his actors to create authentic, heart-felt emotion. Now factor in the extras in all the big scenes like Cleo and her friend running through busy city streets and getting honked at by a car. Or the walk to the movie theater with the children surrounded by hundreds of pedestrians. Or the fire at the New Year's Eve party. Or the riots in the streets. Or the hospital filled with sick people. How does one manage all those crowds and get them to do exactly what's needed? To raise the stakes even higher, Cuarón's cinematographer dropped out at the last minute forcing him to be behind the lens both literally and figuratively. Then, when it's all said and done, Cuarón has to do the hardest thing of all: bring every complex shot together to form a cohesive movie with the right tone, pacing, and themes. Roma feels like a small film, but it's a massive undertaking. And yet, somehow Cuarón makes his work look effortless. We don't even feel like we're watching a movie. We're simply watching a life lived before our eyes. I'm sure there were days on set where Cuarón couldn't see a light at the end of the tunnel. But it turns out that light is golden and when he holds it in his hands on Sunday night, all of his effort will be rewarded with the ultimate happy ending. And this time, the orchestra will swell precisely on cue.
Best Picture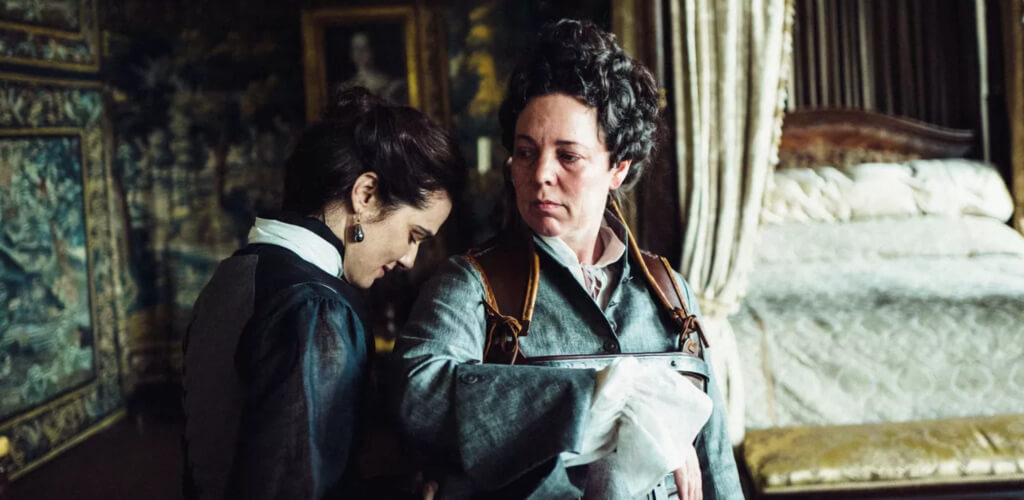 Bohemian Rhapsody
Vice
Black Panther
BlacKkKlansman
A Star Is Born
Green Book
Roma
The Favourite
Bohemian Rhapsody
Bohemian Rhapsody will go down as one of the worst Best Picture nominees in Oscar history. The 90 people that make up the Hollywood Foreign Press awarded it the Golden Globe for Best Drama, and its inclusion here proves once again how much of an influence that small voting bloc still has on the Academy. Rami Malek is legitimately great as Freddie Mercury, but the movie itself is a hollow two hours of eye-rolling Queen worship. Who knew that the phones at Live Aid only started ringing when Queen stepped on stage? They didn't just play a great set, they also saved the planet. But that could just be the talk of a curmudgeonly critic. After all, the film has grossed $844 million dollars in America alone, and it's still playing in theaters. At a time when current events depress us on a daily basis, who can fault millions of people for escaping to the theater for a musical blast from the past? Let them eat cake, but please don't give this an Oscar.
Vice
Vice would be a perfect movie for our moment if only it was a perfect movie. Instead, it's a mildly diverting biopic bogged down by juvenile writing and cloying theatrics. For the first time in a long time, we're grappling with the role of our elected officials, how much power they should be granted, and what they're responsibility is to our nation. Had Adam McKay toned down his excesses and tapped into that cultural zeitgeist, Vice could have been the movie of the year. Instead, it came and went with minimal impact. To see it is to forget what we're watching even as we're watching it. It's a bloated, two-hour SNL skit: everyone looks the part, a few jokes work, but when it's finally over we're ready for the next bit.
Black Panther
The success of Black Panther is a beautiful thing to behold. I grew up in a world of ignorance. The heroes of my youth were Indiana Jones, Ethan Hunt, Han Solo, and Fox Mulder. What heroes did my black friends look up to on the big screen? Why was every person that saved the day a white person like me? Black Panther is changing all of that for a new generation. Black kids are finally going to the movie theater to see a hero that looks like them. And the fact that it's the top grossing movie of 2018 means there'll be plenty more where that came from. But we can't let the significance of the cultural impact cloud our critical eyes. The truth is Black Panther as a movie has numerous flaws. The problems begin with the pacing. At twenty films in, Marvel has established a distinct rhythm — there's a lightness and wit to the brand that Black Panther lacks. The opening scene is a drag, and the early jokes fall flat. Director Ryan Coogler finds his footing eventually with the challenge ceremony and the introduction of Killmonger, but things fall apart again at the climax where sketchy CGI rhinoceroses and Martin Freeman playing a video game take center stage. Still, there's plenty to love. Chadwick Boseman is excellent as T'Challa, and Erik Killmonger (Michael B. Jordan) is a complex bad guy for the ages. The best villains are the ones that make great points. If there really was a mystical land of black people with access to invincible weapons and limitless technology, wouldn't they owe something to their fellow brothers and sisters trapped in an endless cycle of systemic oppression? At the end of the day, Black Panther is a decent, middle-tier Marvel movie, but not a legitimate Best Picture contender. Thankfully, there's still time. Second entries of comic book franchises have a long history of being the best in the series. Hopefully, Black Panther 2 will be right back in this category a couple years from now with an Oscar waiting to cement its cultural legacy.
BlacKkKlansman
BlacKkKlansman couldn't have come at a better cultural moment, and there couldn't be a better director to speak to that moment than Spike Lee.  Lee's Do the Right Thing is still the definitive movie about racial conflict in America thirty years after its release. It was Lee's first film, and he has yet to top it. Unfortunately, BlacKkKlansman doesn't even come close. Lee clearly knows what he wants to say, but he doesn't seem to know how to say it. We live in a time when racial discrimination is on a documented upswing. Neo-Nazis literally walked the streets of Charlottesville in 2017. Lee includes the march at the end of the film to draw an apt parallel between current events and Ron Stallworth's fight against racism in the 70's. But these sober moments grate jarringly against the funny comedy Lee wants to tell on the side. The best truth is often spoken slant, but this one should have been spoken straight. Righteous anger doesn't deserve to be diluted with a wink and a smile. The comedy and caricatures let us off the hook too easily. BlacKkKlansman could have been a no-holds-barred indictment of America's racist resurgence. Instead, it's a fun popcorn throwback with some modern-day allusions that feel like they belong in a different movie.
A Star Is Born
The first half of A Star Is Born is a perfect film. We meet Jackson Mayne on the thrill of the stage. Crowds sing the words to his songs and he soaks them in. After the show, he dashes through screaming fans on the way to his car. He shuts the door, and the smile on his face fades instantly. That's when we see the truth. Jackson Mayne has it all, but he's lonely, tired, and desperate. Then he meets Ally. Their chemistry is electric from the start. The scene in the drag club is perfect, as is their first date in the supermarket parking lot. The thrill of the movie comes from Ally's rookie ambition contrasted with the weary veteran who's seen it all too many times. That's what makes the best scene of the film so perfect when Jackson convinces Ally to come on stage and sing with him for the first time. We see Ally shred her nerves in real time and finally become the person she was born to be. But then Ally gets famous and Bradley Cooper's directing stumbles. There's an irreconcilable gulf between the two halves of the movie.  Suddenly we're stuck in subplots involving a crooked manager and SNL backup dancers, and all the magic fades away until we're left with some good songs in a movie we don't like anymore. Where the first half was focused and intentional, the second is sloppy and scattershot. The ending is the final nail in the coffin as Jackson makes a decision that doesn't make sense because of the way Cooper mishandles the buildup and execution. The music, performances, and first half alone still make A Star Is Born worth seeing, but it's a far cry from the best film of the year.
Green Book
If Green Book wins Best Picture, there'll be hell to pay. Three years after #OscarsSoWhite, two years after La La Land stole the stage from Moonlight, and one year after Three Billboards Outside Ebbing, Missouri was nominated for Best Picture comes this year's racial curveball. The criticisms are two-fold. First, the family of the main character, Dr. Don Shirley, has accused the filmmakers of misrepresenting Shirley's life and his friendship with Tony Lip. Second, people have lampooned the movie for treating complex race dynamics too simplistically with the white-centric "Why can't we all just get along?" message rubbing many the wrong way. The criticisms are valid on both counts. The family should have been consulted, and everyone involved in the production should be embarrassed that they weren't. And the racial dimensions are far too facile for a movie released in 2019. That said, Green Book is still a good movie. This has a lot to do with the leads — Viggo Mortensen and Mahershala Ali. Their friendship is the heart and soul of the movie, and the chemistry they share is tangible. But credit should also be given to director Peter Farelly who keeps the film moving at all times. Pacing can be the silent death of any movie, but Farelly has mastered it. The film never loses steam. Farelly grips us from the opening scene and keeps us on board every step of the way. Racial simplicity aside, the old-fashioned nature of the movie is actually part of its charm. Green Book feels like the kind of film Hollywood has forgotten how to make — a genuine "crowd pleaser" from a time when people still used the term. There aren't many movies left that I can recommend to my mom. Green Book is one of them.
Roma
Roma is a beautiful indictment of our definition of greatness. We keep waiting for something big to happen, but it doesn't because that's the point. All throughout the film, society's version of greatness is on full display. On a TV screen at a restaurant, a man pulls a car with his teeth. Cleo's boyfriend Fermin shows off his martial arts moves to her before they make love. Sofía's house is immaculate and filled with all the hallmarks of success. And yet, Alfonzo Cuarón peels back the curtain on all of this and shows us the flaws in our thinking. True greatness is a man standing on one leg blindfolded with his arms in the air. None of the "great" men in the crowd can do it, but Cleo can. True greatness is a maid laying down her life down for a family that isn't even her own. Paul says in 2 Corinthians that Christ's power is made perfect in weakness. What does the plane represent that glides above Cleo and the martial arts instructor? Could it be the power of God? The same God who showed us that strength looks like the creator of the universe become a helpless newborn? The same God who showed us that strength looks like the Son of God washing people's feet? I missed Cuarón's message on my first viewing. I was still lost in worldly priorities, arguing in a podcast that the movie wasn't big and bold enough to truly be called "great." But the second viewing humbled me. I realized I was exactly who Cuarón was talking to. Cuarón had a maid just like Cleo when he was a boy. He made Roma in honor of her life, and all the ways he failed to notice how the least of those among us have the greatest wisdom to impart.
The Favourite
Dark movies resonate with me in these increasingly dark times. Movies are often a reflection of society's mood. Fittingly, all my favorite films from 2018 have a dark undercurrent. Even Roma, the most gorgeous movie of the year climaxes in tragedy. Hope is hard to come by, and our movies this year reflect that — none more so than The Favourite. Galatians 5:14 says that "the entire Law is fulfilled in keeping this one command: "Love your neighbor as yourself." The Favourite is what happens when we don't. Every character in the movie places themselves first at all times. The goal is power at all costs — to get it and to keep it. In the process, the main characters manipulate and betray each other at every turn. The end always justifies the means. Isn't this what we see all around us today? In the White House? In Congress? In our churches? In our hearts? Looking out for ourselves first has become an unquestioned virtue, but that road is wide and it always leads to death. Yorgos Lanthimos is the right director to drive home the message. His films have long exposed the darkest side of human nature. But The Favourite is sharper and focused than any of Lanthimos' other works. And from a technical standpoint, it's easily his best. The cumulative power of the acting, writing, and directing outweigh every other film in this category, making The Favourite my pick for the Best Picture trophy. Lanthimos uses dark comedy to reel us in and, when we're hooked, he moves in for the kill. Queen Anne, Lady Sarah, and Abigail all destroy each other in the end. Their pride creates the blind spots that lead to their demise. It's a difficult film to watch, but a vital one all the same. By taking evil seriously, Lanthimos reminds us what truly matters. Sometimes only darkness can point the way to light.
Join Us…
We'll be live-tweeting throughout Oscar night! Follow us on Twitter to get in on the action: twitter.com/cinemafaith.