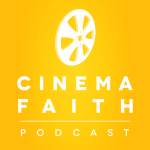 It's that time of the year again. Lights are glowing. Music is going. Food is flowing. That's right — it's Oscar season! The festive holiday where we live in movie theaters because all the best films of the year appear over the course of three months. However, Netflix might be changing that. The platform that redefined TV as we know it just released their primary Oscar contender in theaters and streaming simultaneously. So rather than make yet another trip to the theater, you can watch this Oscar favorite from the comfort of your living room. But if you do, you'll be missing out on the most beautiful big screen experience of 2018.
The movie is Roma — the latest from director Alfonzo Cuarón. Cuarón won over film buffs with his 2001 indie Y Tu Mamá También. And yet, he's also known for mainstream fare like A Little Princess, Harry Potter and the Prisoner of Azkaban, and Gravity. But Roma could be his best film to date. It's certainly his most personal. Cuarón constructed the movie primarily from memories of his own childhood growing up with upper class privilege in Mexico City while being taken care of every day by a lower class maid. The film centers around a re-creation of that maid named Cleo (played by first-time actress Yalitza Aparicio) and the unsung life she led. From a visual standpoint, the movie is stunning. Every shot is a work of art. But it's the subtlety and authenticity of Cleo's journey that lends Roma its true power, and it's why we'll be talking about it come Oscar night on February 24th.
Join Jon and Tim as they discuss why it's okay to feel good about Christmas, Cuarón's filmography, sex as a personal journey, Michelangelo's Pietà, when dialogue is more effective than special effects, Christmas Eve movie picks, why Y Tu Mamá También is more than a threesome with someone's mom, Jon's Time magazine subscription, what book to film adaptations get wrong, why eating out with kids is always a mistake, Robert McKee on story, the importance of the first scene, God's favorite people, the strength of the powerless, and whether Roma is a true masterpiece.