The Oscars can't get it right every year. The truth is, we've been spoiled. While the right films rarely win, they usually at least get nominated. Not this time. For the last four years in a row, the best movie of the year has been up for Best Picture. This year, the crowning achievement of 2018 was snubbed completely. To add insult to injury, Bohemian Rhapsody — a B- Queen vanity project — is a bona fide Best Picture nominee.
Don't worry, we'll get over it. Because once the lights dim on Oscar night, all the missed opportunities and hot takes melt away and only one thing remains: the love we share for movies. That's what the Academy Awards have always been about — film lovers from all corners of the globe gathering together to celebrate another year in cinema. And what a glorious year it was.
No list of nominations could ever truly capture all the places movie theaters took us to in 2018, but they at least provide a snapshot. Below are our Oscar picks for every major category. These are the movies that should win, not the movies that will win. The money-fueled campaigns that engineer an Oscar win are just another distraction. Our focus is on the movies themselves. These are films that grabbed us and never let go. These are the films that will stay with us long after the last trophy is handed out.
And this is just the beginning of our discussion. We'll also be live-tweeting all throughout the big night. So log on to www.twitter.com/cinemafaith on February 24th and join us as we raise our glasses to another year at the movies.
Best Adapted Screenplay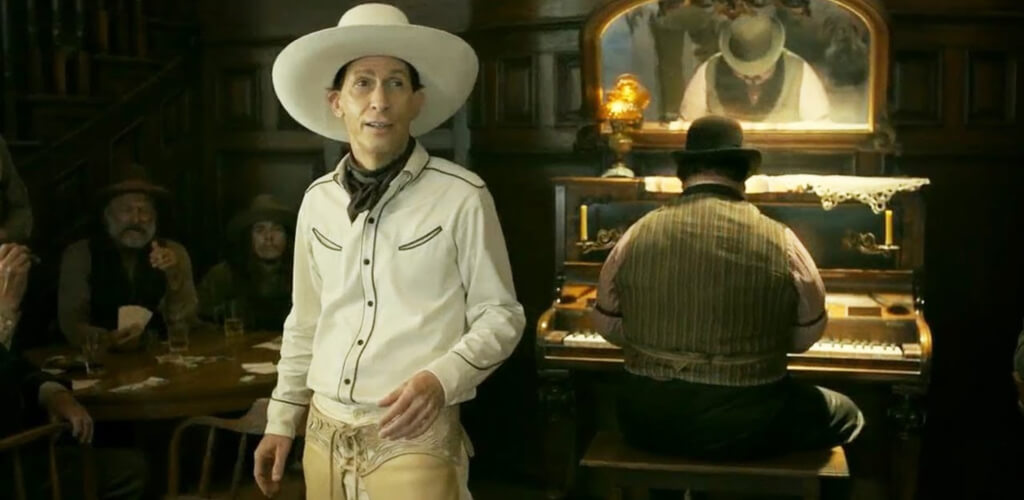 A Star Is Born

BlacKkKlansman
If Beale Street Could Talk
Can You Ever Forgive Me?
The Ballad of Buster Scruggs
A Star Is Born
No one walked out of A Star Is Born praising the script. They walked out praising the music. The dialogue is passable at best and sophomoric at worst. This exchange prompted a million cheesy memes for a reason:
Jackson Maine: Hey!
Ally: What?
Jackson Maine: I just wanted to get another look at you.
The first half still works because of Bradley Cooper and Lady Gaga's chemistry, but once that fades away the dialogue becomes even more exposed. The worst example comes when Jackson gets mad at Ally while she's taking a bath. They trade insults with no substance until Jackson finally leaves. It's a strange, sloppy scene, which sums up most of the movie's second half. Still, that soundtrack covers over a multitude of sins.
BlacKkKlansman
BlacKkKlansman can't decide what kind of movie it wants to be, and the script is part of the problem. Ron Stallworth (John David Washington) revealing his true identity to David Duke (Topher Grace) with the profane takedown of the century is a perverse delight, but Spike Lee wants to have his cake and eat it too. We're supposed to laugh at David Duke and take him seriously at the same time. The tonal shifts are jarring, as are the on-the-nose comparisons like a Civil Rights leader telling the story of a lynching juxtaposed with a KKK initiation ceremony. Lee's message is timely and essential, but the genre-mashing script too often buries its effectiveness.
If Beale Street Could Talk
If Beale Street Could Talk is the first script of the bunch that actually stands out from a writing perspective. Of course, Barry Jenkins had quite the source material to pull from. The film is based on James Baldwin's novel, and that paves the way for Tish's (Kiki Layne) literary voiceover which ties the past and present together. She opens with: "I hope that nobody has ever had to look at anybody they love through glass" which perfectly sets up the tension to come. Voiceover can be a lazy device, and the jury's still out on whether its use here adds or detracts from the film overall. But there's no denying the script's power in dialogue-driven scenes like when Fonnie's (Stephan James) friend talks about life in prison. The subtlety and restraint of Jenkin's writing forms the most haunting moment of 2018.
Can You Ever Forgive Me?
I'd love to have seen Melissa McCarthy's face when she started reading the script for Can You Ever Forgive Me? After starring in a string of throwaway comedies, here was the chance to show the world once and for all her true talent. Her character gets all the best lines and she delivers them like this was the role she was born to play. The best moments of dialogue come between McCarthy's Lee and the bar hopping Jack (Richard E. Grant) — each unwilling to admit that they're each other's only friend. Jack hobbles on a cane at one point and Lee confesses that she wants to trip him. It's an offensive comment in the context of the scene and Jack is indignant, but he eventually lets out a wry smile. They may be terrible people, but at least they're not alone.
The Ballad of Buster Scruggs
The Ballad of Buster Scruggs is the Coen Brothers' seventh Oscar nomination for screenwriting, and if there was ever a showcase for their writing talent it's this one. The anthology nature of the movie gives them the chance to tell multiple stories across multiple genres without losing an ounce of their caustic wit. Every story contains at least one moment that makes you stop and laugh at the sheer cleverness of the dialogue, but without any of the self-referential pretentiousness that Quentin Tarantino is often guilty of. The Coen Brothers are filmmakers first. The script is just one detail of many that makes Scruggs a joy to watch. And yet, they're writing is also capable of carrying a narrative all on its own. The final story of the film is nothing but dialogue. No final shootout. No song and dance number like the opening. Just five people sitting in a carriage talking. In lesser hands, it would be anti-climactic. In the Coen Brothers' hands, it's perfect. That alone is worthy of the gold.
Best Original Screenplay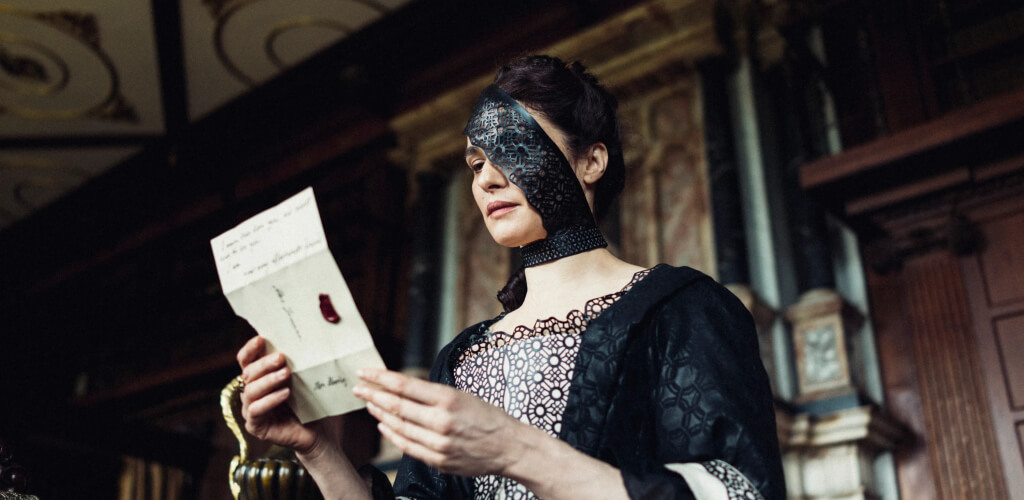 Vice
Green Book
First Reformed
Roma
The Favourite
Vice
Vice is a lot like Adam McKay's last film, The Big Short, except only half as good. All of the same writing tropes are present. The breaking of the fourth wall. The unconventional asides. The problem is that the story doesn't merit the technique. The Big Short is a film about the 2008 financial crisis that needed multiple explanations of complicated concepts in a fun, accessible way. Vice is a straightforward biography of a politician. A fake credit sequence, a scene of Shakespearian dialogue, and Dick Cheney talking directly to the audience feels like overkill. And none of it gets to the heart of what McKay should actually be writing about — namely, who is Dick Cheney and why did he do the things that he did? We know a lot more about the events Cheney set in motion by the end of Vice, but little about the man himself. No amount of clever writing can compensate for that.
Green Book
A lot of criticism has been levied at Green Book, and for good reason. Apparently, the filmmakers did not consult with the family of the central character, Dr. Don Shirley (Mahershala Ali), and consequently misrepresented his background and the relationship he forms with Tony Lip (Viggo Mortensen). Critics have also accused the film of having an overly simplistic view of race relations, something akin to Rocky Balboa's speech to the crowd in Rocky IV after beating Ivan Drago — "If you can change and I can change, then everybody can change!" All of these criticisms are perfectly justified, but that doesn't change the fact that Green Book is an entertaining movie. The script genuinely works despite its flaws. The writing carries us into the heart of these characters, and the tone switches effortlessly between comedy and drama at all the right moments. Put simply, Green Book is everything people are looking for when they go to the movies. The criticisms are valid and should be taken seriously, but the script won me over despite them.
First Reformed
First Reformed is a perfect movie for half of its running time. It feels like ages since faith was depicted so explicitly and honestly. This is a Hollywood movie written and directed by an award-winning artist in Paul Schraeder and performed by an award-winning actor in Ethan Hawke, and the majority of the movie consists of a man pouring out his soul to God. The kind of prayers we see in the Psalms — full of doubt, anguish, and sorrow, but offered up to God nonetheless. Hawke comments to himself at one point — "How easy it is to talk about prayer for those who have never prayed." Let it be said, there is no anti-Christian agenda in Hollywood. Good art will always be praised, no matter the genre or subject matter. The problem is that Christians rarely make good movies, and Hollywood scoffs at that art in the same way Aquaman was panned by critics nationwide. Hopefully examples like this will raise the bar. It's just too bad that the second half takes a hard-right turn into Taxi Driver territory, losing the subtlety and nuance that came before. Still, even that problematic stretch asks important questions about God, justice, and evil that few other faith-based films would dare to pose. That's enough to merit some serious awards consideration.
Roma
Roma won't be a film remembered for its writing. This is a visual movie through and through. But the script certainly doesn't detract from the experience, and in a movie this good that's more than enough. Like every other element in the film, Alfonzo Cuarón strips the writing down to its natural essence. The dialogue is sparse and only spoken when necessary. Certain lines stand out like when Sofía comes home after being abandoned by her husband, grabs Cleo's face, and says "No matter what they tell you, we women are always alone." But the most striking moment comes at a martial arts class that Cleo happens to attend. The instructor says he's about to do something amazing. The class watches motionless in anticipation, only for the instructor to stand on one leg with his hands above his head blindfolded. Everyone laughs. The instructor says "What? Disappointed? What did you expect? For me to levitate or lift a jet? You are witnessing an incredible feat! If you don't believe me, then try it." They do try it, but none of them can do it. None of them except Cleo. This seemingly insignificant scene provides the subtext for the entire movie. Cleo performs the amazing and the impossible every day, but to most she's just a maid. That's great writing.
The Favourite
Yorgos Lanthimos is a divisive writer/director. He gravitates toward disturbing subject matter and doesn't seem to believe in happy endings. But sometimes that's exactly what a film needs, especially when the movie in question is about power and the lengths people will go to obtain it. Not all of our choices as humans lead to happy endings. In fact, many of them lead to death. To depict that honestly is a noble pursuit because it's the pursuit of truth. The Favourite is the best script of the year because it's so many things at once. It's both a satire on period pieces and a deeply affecting drama. It's both laugh-out-loud funny and dark as night. Since all the characters are playing games with each other, every line is drenched with double meanings. There's not a wasted moment in the script and it all leads to a powerhouse ending that will leave many scratching their heads until they probe deeper. There's nothing ambiguous about the final scene. It's the perfect culmination of every character's journey. Death awaits them all in different ways just as Jesus promised it would if we exalt ourselves at all costs. Love it or hate it, The Favourite is a distinctly moral film with a script that will be read and re-read by film students regardless of the outcome on Oscar night. Here's hoping it wins the trophy anyway.
Best Cinematography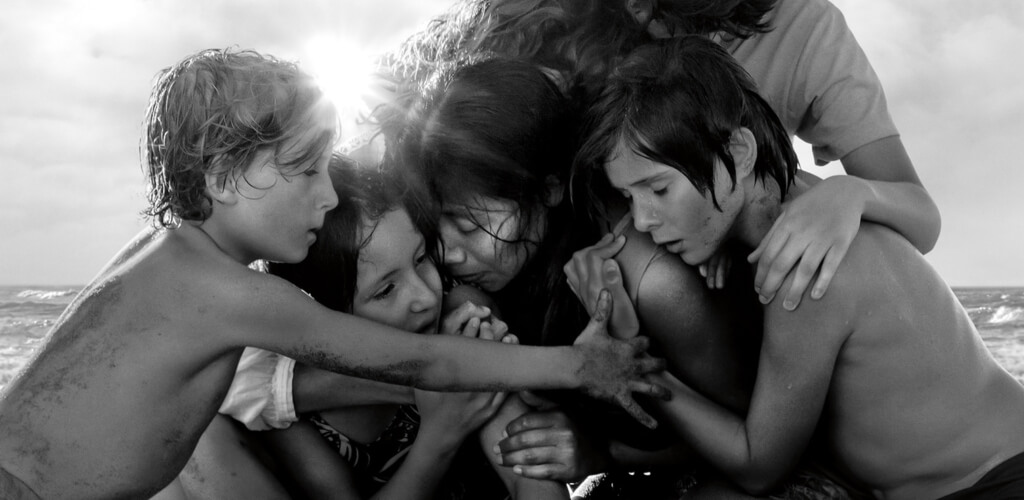 Never Look Away
A Star Is Born
Cold War
The Favourite
Roma
Never Look Away
Never Look Away isn't playing yet at a theater near me. It was just released in New York and Los Angeles in the middle of January. I'm sure the cinematography is fantastic, but I can't comment on a film I haven't seen.
A Star Is Born
A Star Is Born showed some early strength in cinematography in the first half of the film, especially the scene in the club where Jackson and Ally first meet. The lens is filtered with a funky red glow that adds to the quirkiness of the setting and intensifies the chemistry between the two leads. There's also some interesting camera work in the concert footage where we take on Jackson's POV and feel the rush of energy from stage to crowd. Other than that, the shooting is fairly conventional.
Cold War
Cold War is a terrible movie, but there's no question it's beautiful to look at. Of course, this is helped by shooting with black and white in a cold environment that makes every exhale from the characters look like a work of art. The clubs and concert hall scenes are also standouts with the hazy smoke from the audience rising up to meet the glow of the performers on stage. If only the film itself was worthy of the effort.
The Favourite
The cinematography of The Favourite adds a kinetic energy to the movie that compliments the script perfectly. The camera rushes alongside Queen Anne as she runs down the halls of her castle hysterically. It lingers on important details and then cuts away to keep us on our toes. But the signature style comes with a fish-eye lens that takes in a wide angle shot of someone entering a room and then pivots around to reveal a missing detail. This technique is employed multiple times throughout the film for maximum impact. Queen Anne enters her bedchambers at one point and the camera swings right to reveal someone in her bed. These elements, combined with the color palette, lighting, costumes, and set details, create a delicious mix of old and new. The period piece has never felt more alive.
Roma
You can't talk about Roma without mentioning the gorgeous cinematography. It's the element that lingers most on the walk out of the theater. The magic begins in the very first shot. We open on a tile floor without knowing why. Then the sound of running water arrives nearby. Suddenly, a stream flows through the shot, and more and more, until a puddle forms through which we see the reflection of an open roof overhead. A plane glides through the sky. Finally, we pan up to see a woman cleaning an outdoor courtyard. It's a breathtaking opening. No words. No music. Just the sheer beauty of visual art. So many other scenes stand out. The fire at the New Year's Eve party. The rioting in the streets. The smashing of the waves in the ocean as Cleo runs out to sea. Every shot could be framed. And the most ironic thing of all is that director Alfonzo Cuarón did it all himself. His normal cinematographer is the great Emmanuel Lubezki, but he was forced to drop out of the project at the last minute. So Cuarón assumed the Director of Photography mantle for the very first time, and he might just win an Oscar for it. I'd love to be a fly on the wall as Cuarón and Lubezki share a laugh over that golden statue.
Visual Effects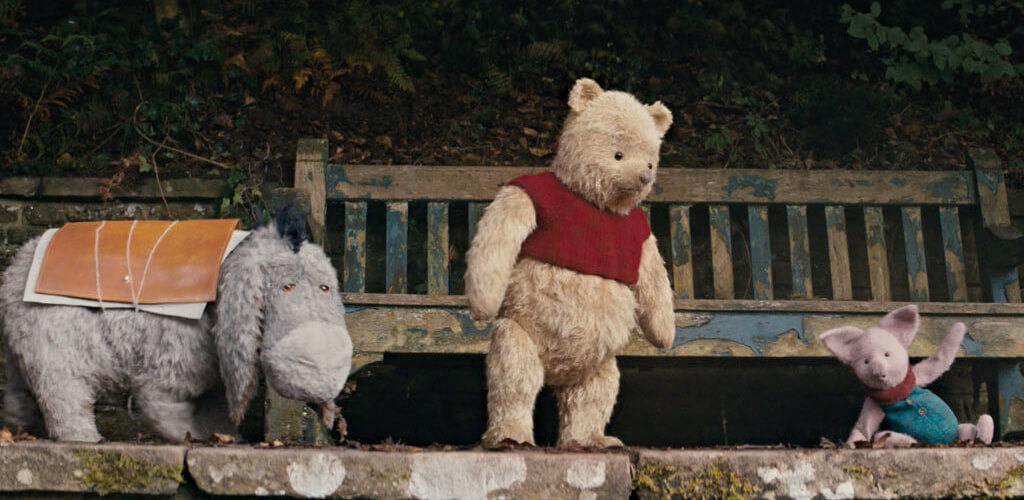 Ready Player One
Avengers: Infinity War
Solo: A Star Wars Story
First Man
Christopher Robin
Ready Player One
Ready Player One has an abundance of visual effects, but not many of them are convincing. The film takes place in the year 2045. Surely technology will have advanced enough by then to produce photo-realistic virtual reality. Instead, Steven Spielberg opts for a video-gamey look for the virtual world of the Oasis that somehow looks worse than video games currently on the market. Practical effects always trump CGI. Spielberg used to know this which is why Jurassic Park from 1993 still looks flawless while the computer-generated scenes George Lucas spliced into the re-released Star Wars movies in 1997 now look terrible. My child's first reaction to watching the added Jabba the Hut scene in A New Hope was "That looks so fake!" Yes son, it does. Unfortunately, Lucas seems to have changed Spielberg's mind about CGI. You'll be hard-pressed to find a practical effect anywhere in the world of the Oasis. The film is still an entertaining ride from start to finish, but here's hoping the headsets of the future are less virtual and more reality.
Avengers: Infinity War
Marvel films handle CGI better than most. Everything looks real-ish, though there's still a lingering sense that most of the action was added in later. Dr. Strange's mystical powers that he conjures with his hands, for instance, are convincing enough for the moment but not impressive enough to truly wow. Maybe we're just jaded now, but I'm always on the lookout for another Matrix moment where we collectively gasped in the theater because we'd never seen anything like it before. The visual effects in Infinity War are competent throughout, but still fall short of groundbreaking.
Solo: A Star Wars Story
I don't have much respect left for George Lucas, but I'll never stop thanking him for relinquishing control of the Star Wars universe so that other artists could re-imagine his world for a new generation. Unfortunately, that re-imagining has been hit or miss. I wasn't blown away by Episode VII or Episode VIII. All the right elements are there, but something still seems off. Even the old characters like Luke and Leia feel alien to the Star Wars of my youth. But Ron Howard changed all of that with Solo: A Star Wars Story. I expected nothing going in and was rewarded with the first Star Wars movie to actually feel like the original trilogy. Much of the credit for that goes to the visual effects. Whereas I saw Star Wars long after their original release, Howard is old enough to have seen them in the theater in his 20's. It's clear he was attempting to re-capture that same magic. Mission accomplished. Howard traded in the excess of CGI for practical effects, and removed all the modern-day gloss and shine in favor of the grungy old-school thrill of Han Solo warping through space by the skin of his teeth. The movie is flawed to be sure, but Howard has created the mis en scène which all future Star Wars films should aspire to. Before George Lucas knew how to operate a computer, the world of Star Wars was perfect.  Experiencing that again for two hours felt like coming home.
First Man
This is the only time I'll be talking about First Man in these Oscar picks because the Academy inexplicably shut out the film from the major categories leaving only technical awards as a consolation prize. The movie deserves better. Two years after La La Land, Damien Chazelle has once again brought us one of the best films of the year. What could have been a conventional Neil Armstrong biopic is a riveting exploration of man's hubris as we saw the moon in the sky and decided to get there at any cost. That said, First Man is a rightful contender in every technical category it's in, visual effects included. One of my litmus tests for this category is that truly Oscar-worthy special effects should be invisible. I can't tell you what is or isn't a visual effect in First Man. I could have been watching a documentary. That's especially important in a movie like this which thrives on tension and suspense. Space has never looked scarier on the big screen, and that's a credit to what this special effects team accomplished.
Christopher Robin
9 times out of 10, a movie like First Man would by my pick in this category. The visual effects are seamless. End of story. But Christopher Robin achieves something even greater. The movie takes a scenario that's completely outlandish — a walking, talking Winnie the Pooh interacting with actors in a live-action environment — and makes it look completely convincing. The Paddington movies present a similar scenario, but the look of the effects pale in comparison. It's perfectly obvious that Paddington bear is a CGI creation added in after the fact. The effects look passable, but also cartoonish. Christopher Robin, however, is a stunning technical achievement. If there actually was a real-life Winnie the Pooh, Eeyore, Tigger, and Piglet walking around among us, this movie is exactly what they'd look like. That has to be the greatest compliment you can pay a team of visual effects artists.  Well, that and an Oscar.  I hope they win one.
To Be Continued…
Check back next week for part two of our Oscar coverage as we pick Best Supporting Actress, Best Supporting Actor, Best Actor, Best Actress, Best Director, and Best Picture!