The 92nd Academy Awards will take place on Sunday, February 9. Earlier this month, the nominations were announced. We're running through some of the categories to acknowledge a few of our favorite unrecognized film works of 2019.
Best Director — Greta Gerwig (Little Women)
Admittedly this one is a bit obvious. It was the most mentioned of the snubs on nomination morning. Even the New York Times took the time to call Gerwig and ask her for her thoughts on not grabbing one of the five nominations.
But it's still worth remembering how vital Gerwig was to the success of ​Little Women. The actresses nominated for their roles? Gerwig cast them. The costume designer nominated for her work? Gerwig hired her. The composer nominated for his compositions? Gerwig sought him out. The sum of the aesthetic choices in a film don't coherently work without a clear vision, and no vision in 2019 was as rapturous as Gerwig's. From her deft transitions between timelines to the carefully crafted rat-a-tat dialogue, Gerwig took big swings with a beloved piece of intellectual property and came out with something that somehow felt timeless ​and ​wholly unique to the world in which we abide.
She is not deserving simply because she's a woman who's able to direct films that are successful both critically and commercially — she's deserving because few directors in Hollywood have honed a style in their entire careers as well Gerwig as has in one film.
Best Original Screenplay — Joanna Hogg (The Souvenir)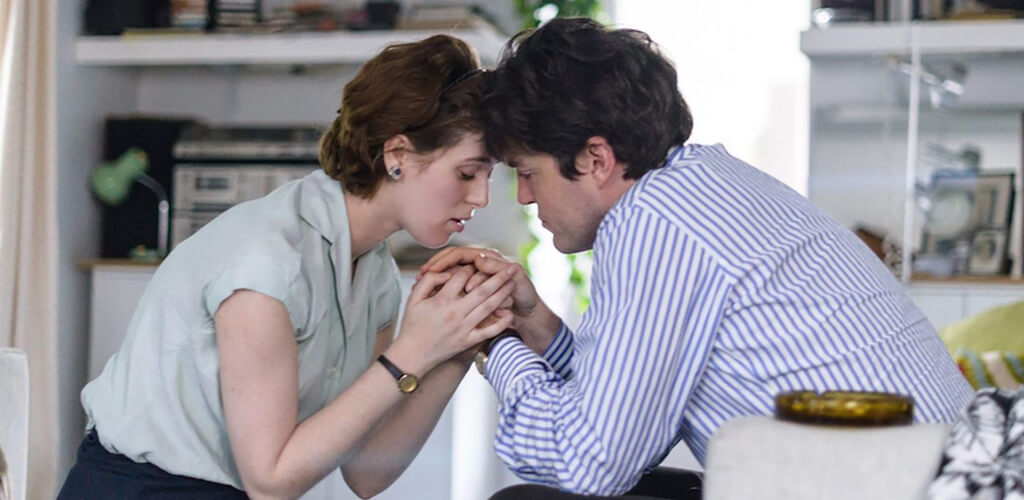 It's no surprise that Joanna Hogg's ​The Souvenir didn't get any Academy love. For a voting body that's already allergic to recognizing the achievements of women, it seemed next to impossible a film as stylized as ​The Souvenir ​would receive any nods.
That doesn't mean that Hogg's screenplay wasn't one of the best of the year, though. ​The Souvenir physically removes you with its gaze, but the script lulls you into its impressionist rhythms, creating a disquieting intimacy in the process. The dialogue is nearly all context, with the subtext lurking somewhere behind an impenetrable veil. It can be a maddening experience, trying to connect with ​The Souvenir, and there's a chance you may not feel rewarded if you do. It's almost overwhelmingly personal, an artist's tender love letter to her younger self and a wider comment on the blossoming of female artistry.
What makes ​The Souvenir's lack of recognition most frustrating, however, can be found in the name of the category itself. If originality is the goal, how does this decidedly original story (a young woman breaks into filmmaking while managing a difficult relationship with her drug-addict boyfriend) not break into a category with nominees like ​1917 (men must overcome the odds to win a battle) and ​Once Upon a Time in Hollywood ​(whose "original" bonafides are more in question than any other nominee)? That's not to say those scripts aren't also excellent. But when you're presented with a script as daring and critically praised as ​The Souvenir, it's a shame to pass it over for scripts that fit the mold of what "Original Screenplay" is supposed to look like.
Best Adapted Screenplay — Micah Fitzerman-Blue and Noah Harpster (A Beautiful Day in the Neighborhood)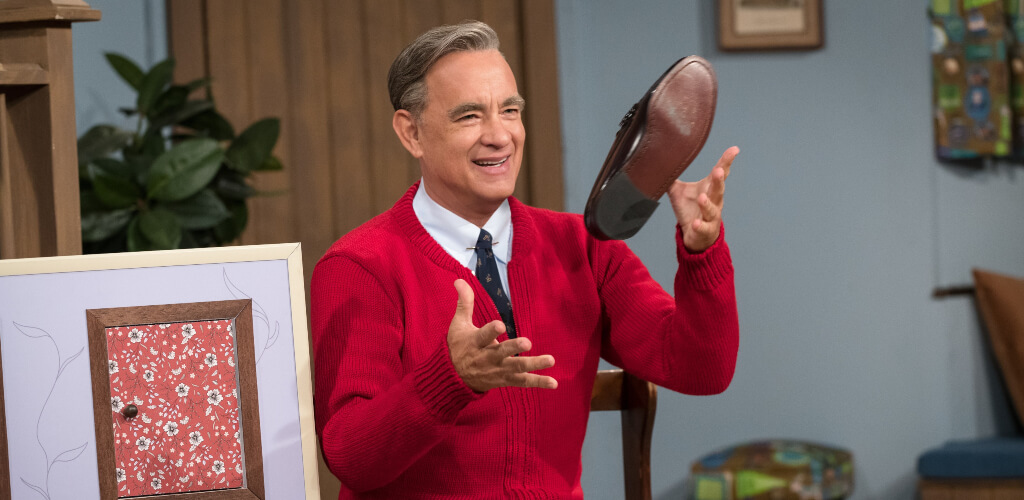 Marielle Heller's criminally underrated ​A Beautiful Day in the Neighborhood went largely unrecognized by the Academy aside from the easy choice of nominating Tom Hanks for admirable work as Fred Rogers. Micah Fitzerman-Blue and Noah Harpster's script is particularly notable, though, especially when you consider the tricky balance of a film that is overshadowed by, but not entirely focused on, the character of Mr. Rogers.
Adapted from Tom Junod's Esquire article, "Can You Say… Hero?" Fitzerman-Blue and Harpster shun the easy way out of this story — giving too much focus on Rogers' character — instead choosing to allow his voice to inform the overall story. There's a warmth to the dialogue and movement that comes through even in the film's chillier moments, and the gentleness of Rogers' spirit hangs delicately over everything. Films about famously good people can tend to get somewhat preachy, but the script (along with Heller's direction) allows ​A Beautiful Day ​to glide gently toward its resolution. It never chooses to side with Lloyd Vogel's (the film's Junod stand-in) acerbic ethos, but resists the temptation of becoming syrupy in its sweetness.
Still, you don't get a truly praiseworthy script without some bold swings, and ​A Beautiful Day delivers. Particularly noteworthy is a fourth-wall-breaking moment about mid-way through the film's run-time, one which this writer found uniquely piercing. Not only does the writing (and the lack thereof) in this moment connect us deeply with the narrative, it asks much bigger questions about memory, the impact of family and how film can be used as a catalyst for self-examination.
You may think it's easy to write a film about Mr. Rogers, especially when America's uncle steps into his slippers and red cardigan. But Fitzerman-Blue and Harpster prove that no matter how many times we hear the words to that familiar theme, every beautiful day in the neighborhood offers us a fresh chance to examine the revolutionary nature of sacrificial love and overwhelming kindness.
Best Original Music Score — Michael Abels (Us)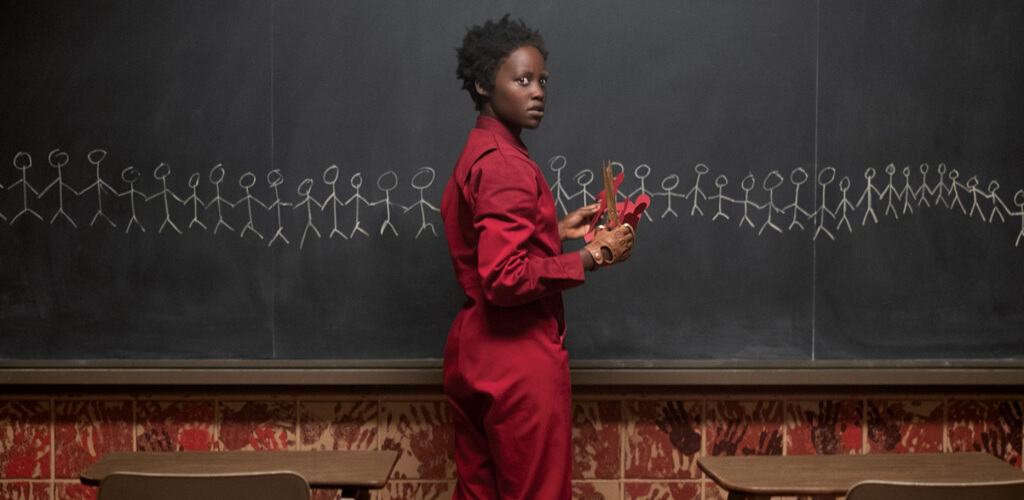 Unlike many of the nominated scores in Oscar history, Michael Abels' score for ​Us ​is not overly flashy. When you listen to it after the fact, it tickles your brain the way a half-remembered dream might, evoking shadows of emotions you felt during the film. This may not be the modus operandi of the traditional Best Original Score, but isn't a composer's job to enhance the effectiveness of the film with his composition? Abels' motifs (memory, vague familiarity) are in line-step with ​Us's dense themes, even making them more palatable by clearing soundspace without fully abandoning us.
However, you can't say Abels doesn't rise to the occasion when he's called on either. The score's "Anthem" which plays over the opening credits sets us up early for the film's numerous reveals. Abels builds a chorus of anonymous voices that steadily chant a series of meaningless syllables given meaning by their collective angst and jagged tones. He goes one step further in "Pas De Deux," the broken ballet that scores the film's climactic showdown. Not only does the tune hold up post-screening, but it works perfectly in tandem with Jordan Peele's precise direction and Lupita Nyong'o's carefully constructed dual performance. In this way, ​Us both satisfies more traditional requirements for what we'd expect out of an Oscar score, while never presuming that Abels' work is the sole harbinger of the film's labyrinthian messages.
__________________________________________
Check back on Thursday for our first round of Oscar picks!