The 92nd Academy Awards will take place on Sunday, February 9. Earlier this month, the nominations were announced. We're running through some of the categories to acknowledge a few of our favorite unrecognized film works of 2019.
Best Supporting Actor — Jonathan Majors (The Last Black Man in San Francisco)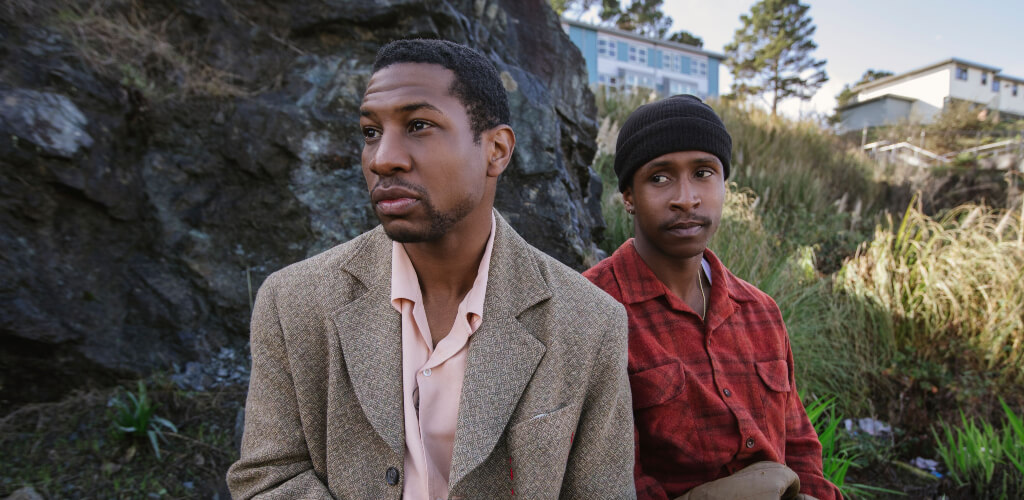 Joe Talbot's debut feature film is a story by and about Jimmie Fails, a young black man seeking to find his home and identity in a San Francisco that is rapidly leaving him behind. And if Fails is the story's hero on a journey to find himself, Jonathan Majors plays the wisened companion who joins him for the ride. As Montgomery Allen, Majors turns in what is, in this writer's humble opinion, the best film performance of 2019.
Major's "Mont" is quiet, a figure who, unlike his friend Jimmie, sees the world not through his hopes and ambitions but through the people around him. Mont is a playwright who spends much of the film writing a one-man show, and Majors clearly understands what it is to find a deep connection with the world through the pen. While he is awkward and withdrawn, though, he is never withholding. On the contrary, Majors is abundantly generous with his affection and emotion, be it through the subtle ways he physically interacts with Fails or the way he observes and records the activity of his black San Fransican brothers and sisters.
There's an acceptance to Mont's inner life — he knows the reality of his place in the city's ecosystem. But he is more than willing to encourage Jimmie's pursuit, lifting up his friend in his efforts to reclaim his storied family home. And when Jimmie seems to abandon all hope, Mont speaks the truth in love — he is more than a place, more than four walls and a roof. Majors' serene demeanor erupts into fierce, committed love — a testimony to the essential, enduring truth of friendship.
Best Supporting Actress — Shuzhen Zhao (The Farewell)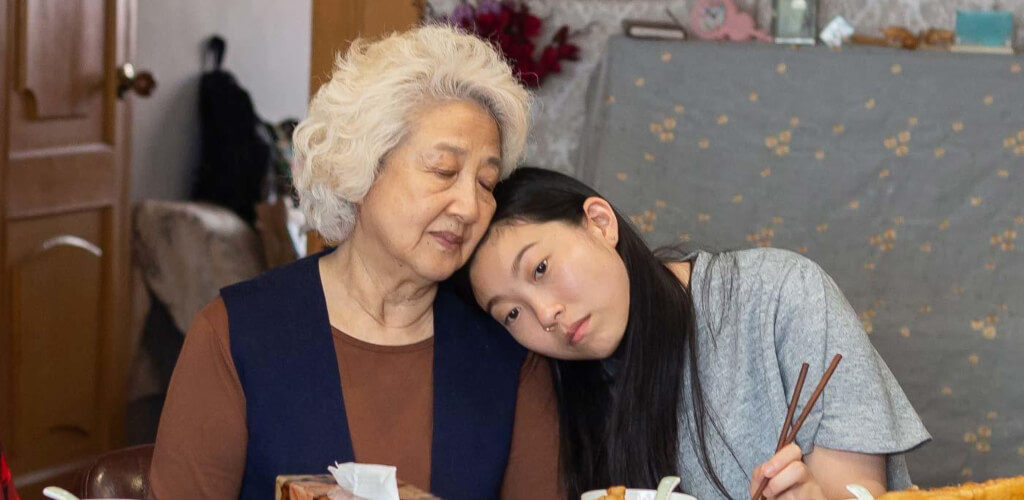 Lulu Wang's The Farewell starts with a phone call between Awkafina's Billi and Shuzhen Zhao's Nai Nai, in which Nai Nai is in the hospital for a CT scan. After the test is complete, her sister speaks with the doctor who, we will come to find out, has diagnosed her with stage four lung cancer. When Nai Nai asks her sister what's wrong, she is told the doctor saw just, "benign shadows." But we know — and I'd posit Nai Nai knows — that the whole truth is being withheld.
This is the crux of Zhao's performance, one that has gone widely unnoticed in awards season; that Nai Nai knows the truth, but decides to boldly face the future with zero inhibitions. However, you couldn't be faulted for failing to pick up on the subtleties of Zhao's performance. She only lets Nai Nai's guard slip a handful of times in the movie. These moments, however, shed new light on the film's themes, allowing us to view them removed from the weight of the lie on which the film's narrative turns.
Zhao is like a skeleton key that unlocks new depths within all of her co-stars. Without her, the film risks becoming a self-serious melodrama. But with her, The Farewell is an emotionally layered drama about a matriarch, her loved ones, and the shared responsibilities they have to one another.
Best Actress — Aisling Franciosi (The Nightingale)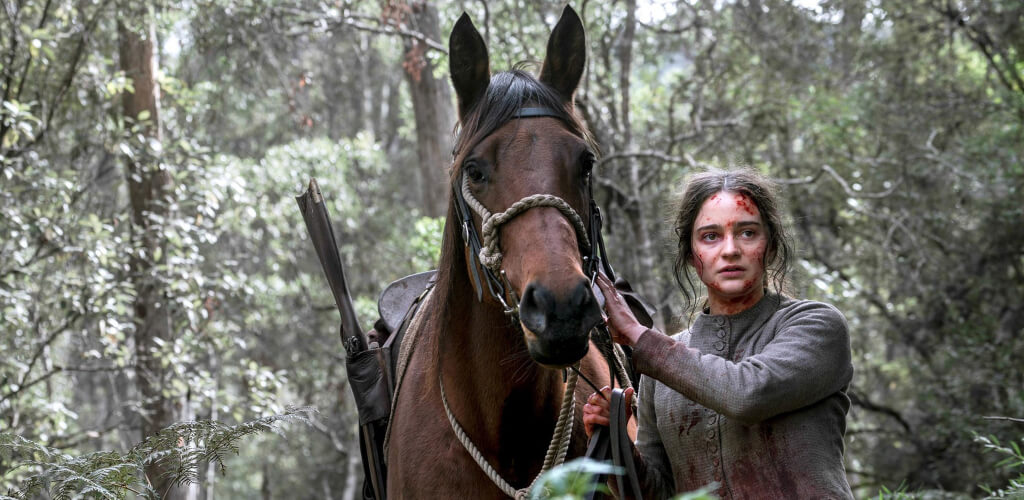 It's unlikely any Academy voters took the time to sit for The Nightingale, a punishing revenge tale from the director of cult horror favorite The Babadook. But Jennifer Kent's sophomore film features one of the best performances of the year from Aisling Franciosi, who plays Clare with a surprisingly gentle ferocity.
After Clare is raped and her family murdered, Franciosi kicks off the chase by roughly co-opting the services of an Aborigonal guide. While the slow revelation of Clare's internalized racism could have doomed a film in which sympathy is key, Franciosi brings out notes of piercing empathy. She understands what it is to have your home ripped away from you for the selfish whims of a colonizer (of sorts). The budding friendship between Clare and Mangana slowly reveals the depths of her trauma, which Franciosi conveys with both vulnerability and resolution.
As Clare comes to the end of her journey, hardened physically but softened to her new companion, Kent affords Franciosi one scene to put a cap on Clare's journey from victim to survivor. Francisoi shines, giving a heart-stopping, devastating performance that cements her as an exciting new voice in the acting world.
Best Actor — Robert Pattinson (The Lighthouse)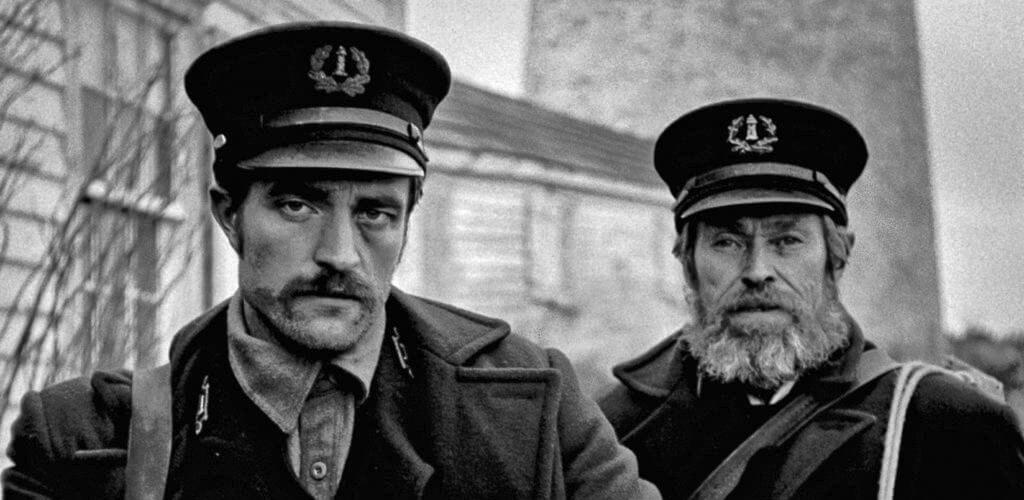 There are two swarthy, exceptional performances at the center of Robert Eggers' sophomore film, but for all of Willem Dafoe's unblinking madness and flatulent comedy, Robert Pattinson is the leading man. There's a temptation that exists to call his performance unhinged, but to do so would disservice the work that Pattinson puts into Thomas Howard, alias Ephraim Winslow.
You know how children will sometimes wrap rubber bands around a watermelon until it explodes? That's not dissimilar to what's happening with Pattinson in The Lighthouse. He plays the assistant wickie as a man too tightly wound, trapped in a box of mystery and desperate for escape. Over the course of the film, Pattinson gives his character *ahem* relief in both large and small bursts. He's not as hearty as Dafoe, but there's something demanding to his physicality that stirs up gut-level reactions. Pattinson's Howard is haunted by his past, but unwilling to face it, a chilling reminder of how all that we conceal will be brought to the light — undoing everything around us in the process.
__________________________________________
Check back on Thursday for part two of our series — For Our Consideration: Best Picture!