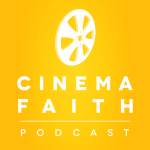 Christmas movies are overrated. Why not spend the holidays with a film full of sociopaths instead? That was Netflix's gamble when they released Martin Scorsese's latest offering on their streaming platform in December. According to them, 26 million people have streamed the movie to date. Clearly, the gamble paid off.
Scorsese has made a lot of features in his 50+ years of filmmaking, but he'll always be best known for his mob movies. The Irishman is the perfect culmination of that legacy. The film is filled with actors that have been with Scorsese from the beginning including Robert De Niro, Joe Pesci, and Harvey Keitel, while even borrowing the Godfather himself: Al Pacino. Based on the book I Heard You Paint Houses, The Irishman tells the story of Frank Sheeran (De Niro), a hit man for mob boss Russell Bufalino (Pesci). Sheeran is assigned to be the go-between for the mob and famous union leader Jimmy Hoffa (Pacino), but their relationship blossoms into a genuine friendship. That proves problematic for Sheeran, however, when Hoffa steps on the wrong toes and becomes the mob's next target. The Irishman is the kind of movie Scorsese could only make this late in his career. All of his signature trademarks are there, but unlike Scorsese's previous mob entries, The Irishman takes the time to explore what happens to a gangster in his final years when all that's left is regret. With five Golden Globes under its belt, the movie is sure to be a major Oscar contender and the perfect highlight reel of Scorsese's legacy.
Join Jon and Tim on this month's podcast as they discuss Goodfellas vs. The Godfather, Martin Scorsese's online rant, the problem with Netflix, what makes mob movies interesting, Al Pacino's yelling scenes, Tim's resemblance to Santa Clause, the answer to the stuffing mystery, Robert DeNiro's CGI eyes, Jon's controversial opinion, a defense of It's a Wonderful Life, Jimmy Hoffa as a Christ character, how are choices define us, the inevitability of regret, and what truly matters at the end of our lives.