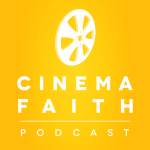 We're back! After taking February off for all things Oscars, Jon and Tim are ready to turn the page on 2018…by talking about a really old movie. Yes, that's right — 2019 will have to wait. It's a dumpster fire in movie theaters right now, so we thought we'd travel back in time to 1950 and visit the work of a master. There are few directors as influential and legendary as Akira Kurosawa, and Rashomon is the perfect introduction to his work for the uninitiated.
Rashomon is a Japanese classic which tells four versions of the same story involving a bandit's attack on a married couple. Kurosawa uses the groundbreaking technique of differing narratives to highlight the fickle nature of truth, justice, and human nature. The movie is even more relevant today than when it was released 69 years ago. As we wrestle over facts in our post-truth era and regularly discover the dark side of people we thought we knew, Kurosawa offers fresh insight and the one thing we need most of all: hope.
Join Jon and Tim as they discuss Amy Adams' best performance, Cameron Crowe's fall from grace, why we're living in a golden age of television, highlights from Oscar night, the dynasty of Mexican directors, Jon's confession, the legacy of Akira Kurosawa, the "Rashomon Effect," why we need to take sin seriously, how Rashomon is responsible for Roma's Oscar win, the subjective nature of truth, and whether any of us are truly good.