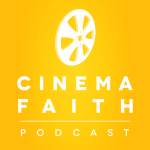 The ninth film from Quentin Tarantino is now playing, and it's filled to the brim with everything you love or hate about his movies. When Once Upon a Time In Hollywood was first announced, we admittedly feared the worst. A Tarantino film about the Manson murders? Gulp. But the end result is guaranteed to surprise you.
Hollywood is the collision of two different stories and two different eras. The first story follows fictional actor Rick Dalton (Leonardo DiCaprio) and his stunt double Cliff Booth (Brad Pitt) at the tail-end of the 60's coming to grips with the death of the cowboy hero and the birth of 70's counter-culture. The second story chronicles real-life actress Sharon Tate (Margot Robbie) as she follows the trajectory that leads to her real-life murder at the hands of the Manson cult. How do the two tales connect, and what is Tarantino's take on those fateful murders of 1969? The answers are best experienced spoiler-free, but one thing is certain: Hollywood is a welcome return to form for Tarantino after The Hateful Eight. The film is as entertaining as summer movies get with layers of depth to mine underneath the surface. Love him or hate him, a Tarantino film is always worth talking about.
Join Jon and Tim as they discuss Brad Pitt's abs, their long hiatus, the controversy surrounding Tarantino, Dakota Fanning's scary comeback, where truth meets fiction, why Tim doesn't like Sandra Oh, why Jon doesn't like Jerry Seinfeld, whether Sharon Tate's portrayal is underwritten, the humble morality of Cliff Booth, the ultimate theological debate of 2019, whether God is a pacifist, and why we crave violent heroes.