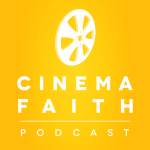 Ladies and gentlemen, welcome to Oscar season. After a dismal year at the movies, studios have saved their best for last. December boasts the most hopefuls, but November has a trick up its sleeve: a little indie called Lady Bird.
Greta Gerwig isn't a household name, but you've seen her before. She's acted in roles both big and small for a decade (most recently as Jackie Kennedy's assistant in Jackie). But for Lady Bird, Gerwig steps behind the lens for the first time. The result is perfection. Saoirse Ronan plays Lady Bird, a 17-year-old Senior at a Catholic school desperate to escape her ordinary life and see the world. Laurie Metcalf is her working class mother, Marion, desperate to get her daughter's head out of the clouds and into reality. Gerwig's characters are fascinating, her script is razor-sharp, and the themes she explores ring true. This feels like the work of a veteran, not a first-time filmmaker. The film is 100% on Rotten Tomatoes and a shoo-in Oscar threat. There are still many films to see, but Lady Bird might just be the best film of the year.
Join Jon and Tim as they discuss their favorite Thanksgiving food, why the houses in John Hughes movies are so big, how to pronounce Saoirse Ronan, why teenagers are jerks, Jon's secret obsession with Knocked Up, the symbolic importance of breast-feeding, why Disney is a bully, how Lady Bird is an Exodus narrative, and the transforming power of grace.