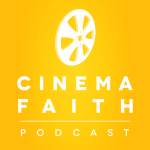 No film in recent memory has been as polarizing as Joker. A scroll through Rotten Tomatoes reveals a spectrum of reactions ranging from the highest praise of the year to anger that the movie was even made. One thing's for sure though: everyone has seen it. Joker is officially the highest-grossing R-rated film of all time bringing in $856.3 million to date. And everyone who's seen it has an opinion. Naturally, the time has come for ours.
Joker certainly isn't your average comic book movie. For starters, director Todd Phillips treats the material like a straight-forward psychological drama. Substituting Chicago for Gotham would in no way lessen its impact. For some, that's part of the problem. For others, it's a breath of fresh air. But Joker's ultimate offering is the only thing everyone can agree on: Joaquin Phoenix. In what's sure to net him his fourth Oscar nomination, Phoenix is nothing short of a revelation. He brings a haunting, physical approach to the Joker that manages to stand out even in the shadow of the other infamous portrayals of the villain. The praise for Phoenix is unanimous. And yet, no one can agree on the movie he stars in.
Join Jon and Tim as they discuss their reactions to the reactions, the 50th Cinema Faith podcast, Ben Stiller's directing, the Mongolian Grill experience, Joaquin Phoenix's filmography, Jon's man-crushes, the streaming revolution, why Millenials don't appreciate Tim Burton enough, Robert De Niro's read-through, comedy directors doing serious films, Tim's HBO subscription, why we need to talk about mental illness, the duty of citizens in a social contract, banning art, and the way of cruciform love.