Welcome to part two of our Oscar picks! Here's part one if you missed it: Oscars 2020 – Who Should Win? (Part One)
Remember, these aren't the movies that will win, these are the movies that should win. Here are our picks for the most coveted categories of the night…
Best Supporting Actress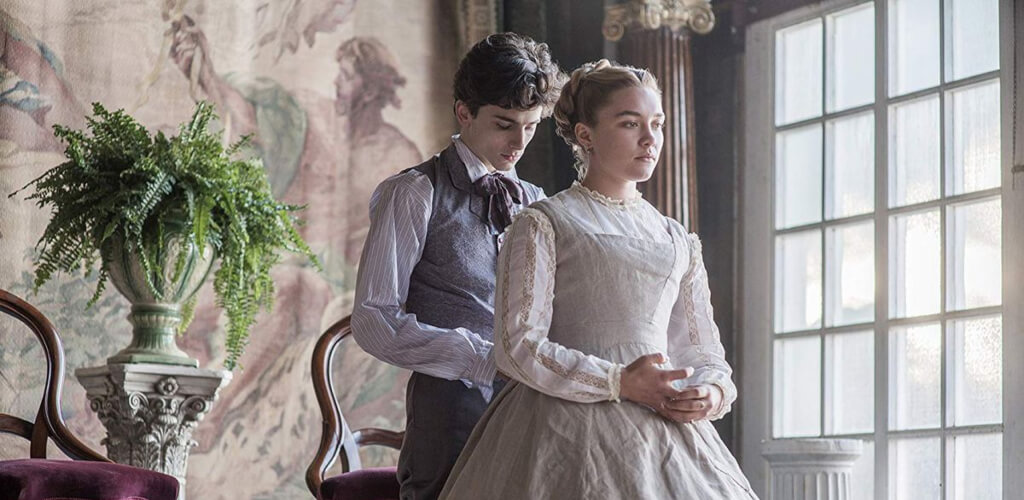 Kathy Bates — Richard Jewell
Margot Robbie — Bombshell
Laura Dern — Marriage Story
Scarlett Johansson — Jojo Rabbit
Florence Pugh — Little Women
Kathy Bates — Richard Jewell
Richard Jewell is a terrible movie, and I don't understand for the life of me why Kathy Bates signed up. Of course working with Clint Eastwood is always a draw, but did she actually read the script? Not only is it flawed from an artistic standpoint, it's flawed from a moral one too. Yes, the media sometimes gets things terribly wrong and Richard Jewell's example is a case in point. But a movie lambasting the deep state and journalism at a time when they represent our only hope for truth is irresponsible to say the least. Eastwood takes an outlier from the past and pretends it represents a pattern of fake news. But contrary to President Trump's talking points, legitimate news organizations don't spend their days lying to the American public. They seek the truth, and sometimes they miss the mark. And when they do, they print retractions. Like the movie itself, Bates' acting is over-the-top and unconvincing. It never feels like we're witnessing a three-dimensional character, but rather a symbol weaponized to make a point. My heart goes out to Bobi Jewell. No mother should have to see her son torn apart by a public frenzy for something he didn't do. But she deserves better than Bates' one-note performance directed by a filmmaker who is far more interested in pushing an agenda than making meaningful art.
Margot Robbie — Bombshell
Bombshell is the left wing's version of Richard Jewell. Director Jay Roach doesn't even pretend to be unbiased. He crashes through the fourth wall with on-the-nose jokes about Fox News and portrays Roger Ailes as a modern-day Jabba the Hut. All of the criticisms are grounded in truth of course, but subtlety and nuance would have driven them home far more effectively. Thankfully, unlike Richard Jewell, Roach allows some breathing room for great acting. Margot Robbie is the clear highlight in that regard. As Kayla Pospisil (a compilation of several real women who suffered at Ailes' hands). Robbie portrays how perniciously consent can be violated. The pivotal scene comes when Robbie sneaks up to Ailes' office hoping for a chance to prove herself and land an on-air deal. Things seem to be going well until Ailes asks her to stand up and turn around for him since it's a "visual medium." Robbie reluctantly obliges, but Ailes keeps asking for more. And we witness in excruciatingly real time how a job opportunity can turn into a violation. Robbie is the moral compass of the film — a portrait of innocence shattered. I'm happy she got nominated, but I wish it was for a better movie.
Laura Dern — Marriage Story
Laura Dern has been stealing the screen a lot lately. Her turn as Renata Klein in Big Little Lies became the highlight of season two. Her role in Marriage Story is similar in some respects. They're both larger than life characters with delicious lines to spew out for maximum impact. But Dern's divorce lawyer in Marriage Story feels more grounded. I have no doubt there are quite a few Nora Fanshaw's in the world ready to serve up fancy refreshments in her perfect office and seduce hurting people into waging war. Does Nora really care about her clients or does she care more about winning the game? It's difficult to tell, and that's where the complexities lie. I like the phone call she has with Adam Driver where she sweetly and patiently explains that if he doesn't find an attorney soon, she'll have the legal right to destroy his life. And her sparring match with Ray Liotta is one of the highlights of the film. As Adam Driver and Scarlett Johansson sit silently, their lawyers twist the facts in the worst possible light for both of them. Driver and Johansson look sheepish. They know that the things being said are unfair, but they're too mad at each other to say so. But of course the ultimate moment is Dern's juicy monologue about the Virgin Mary being representative of the disparity between men and women since God got her pregnant and didn't even show up to help. The scene is sassy, sacrilegious, and purposely over the top, and I can't think of anyone who could deliver it more perfectly than Laura Dern.
Scarlett Johansson — Jojo Rabbit
Scarlett Johansson's Rosie is the kind of parent everyone with kids wishes they could be. She's fun, energetic, and cool, but also patient, understanding, and kind. Basically everything I am with my own three kids in the morning until my oldest slaps my youngest across the head and my middle child starts screaming for no reason. In other words, she's larger than life in a way only movie characters can be. She represents the very best of us which is why her character is so pivotal to how Jojo Rabbit unfolds. Johansson is an unexpected choice for the role, but she knocks it out of the park. Rosie lights up the screen in every scene she's in. And yet, there's a vulnerability to her that melts our heart. In the quiet moments, we see that her strength is actually a choice. She's a single parent under an oppressive regime who's just trying to do what she can. Despair is easy. Joy is hard. There's an interesting similarity to Johansson's other Oscar-nominated role this year in Marriage Story. Both women are fighting through impossible situations and somehow find the strength each day to place one foot in front of the other and stay true to themselves. Placed side by side, the two characters are the perfect showcase for Johansson's incredible talent.
Florence Pugh — Little Women
Florence Pugh had quite a year in 2019. She starred in three movies with three completely different characters. Midsommar was the best acting of the lot, but her turn in Little Women is still one of the most memorable performances of the year. For starters, only a select few can go toe-to-toe with the brilliant Saoirse Ronan and still hold their own. Pugh is one of them. And that's all the more remarkable considering the character of Amy is relatively low-key by comparison. Whereas Ronan's Jo gets all the big emotionally charged moments, Amy's power is more subtle. She commands the room with a simple stare. I'll never forget the scene where Amy does something unspeakable to Jo in retaliation for the smallest slight. The look on her face as she enacts her revenge is terrifying due to the sheer lack of emotion. She acts with cold, calculating precision, and that continues throughout the film as Amy continues to find herself in the shadow of her older sister and longs to break free. As great as Ronan was once again, it was Pugh I was thinking about most after watching Little Women. That's the sign of a great supporting performance — one capable of leaving an even greater mark than the lead at half the screen time. At just 24 years old, Pugh has a long career ahead of her. I can't wait to see what she does next.
Best Supporting Actor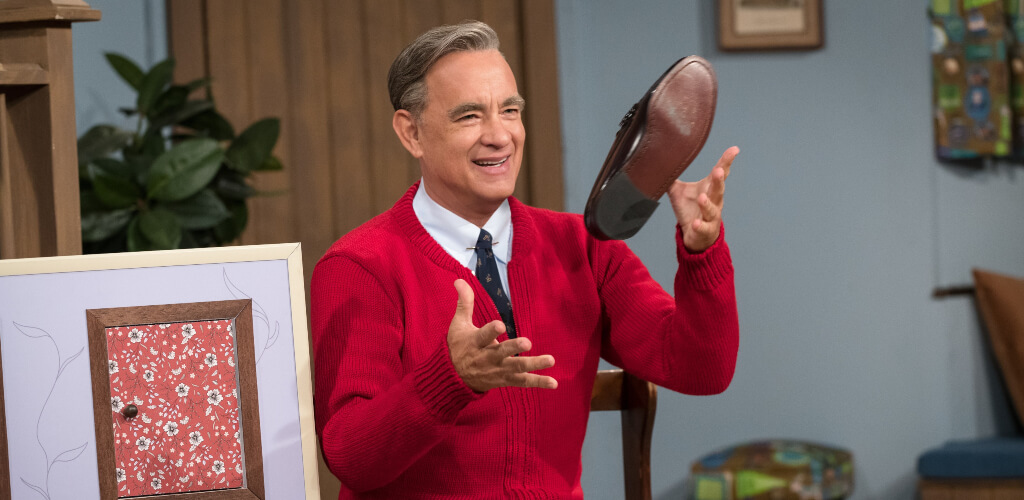 Brad Pitt — Once Upon a Time in Hollywood
Joe Pesci — The Irishman
Al Pacino — The Irishman
Anthony Hopkins — The Two Popes
Tom Hanks — A Beautiful Day in the Neighborhood
Brad Pitt — Once Upon a Time in Hollywood
Quentin Tarantino has a knack for making people look cool. He always finds the perfect lighting, song, and monologue to bring out the freshest side of every actor he works with. But Brad Pitt was already cool long before Once Upon a Time in Hollywood, so the Tarantino treatment just amps him up to 11. Pitt's Cliff Booth is everything every guy wants to be (if they aren't otherwise committed to being a pacifist Jesus follower that is). He's handsome, muscular, mysterious, and dangerous. He drives cars fast, and knows how to throw a good punch. But he's also loyal and humble, willing to defer the spotlight and play the side-kick to his friend Rick Dalton. Cliff Booth is a man's man with a tender heart. Tarantino has done it again. But this isn't a nomination for Best Character, it's a nomination for Best Supporting Actor, and frankly I just don't see it. Pitt is never bad in the film. In fact, he's quite good. He commands the screen and plays his part well, but Cliff Booth is simply Brad Pitt on steroids. Nothing about his turn feels like a true transformation. That's perfectly fine for a fun night at the movies, but an Oscar should demand more.
Joe Pesci — The Irishman
Rumor has it, Joe Pesci took a lot of convincing to come out of retirement and star in The Irishman. But acting must be like riding a bike because it feels like he never left. Pesci has starred in a lot of mob movies over the years, but this feels like a role he could only play now. There's a quiet power to Russell Bufalino. He's a gentle soul who happens to be pulling all the strings. He'll never raise his voice, but he might have you killed with a softly whispered command. In that way, he's actually more terrifying than a bombastic mob boss who barks orders all day. You could scream at Bufalino to his face and he would only look at you calmly and walk away, but you'd never be heard from again. It's a stirring departure from Pesci's most famous mob role as Tommy DeVito in Goodfellas where he couldn't stop talking ("I'm funny how? Am I a clown? Do I amuse you?"). Bufalino says only what needs to be said, and when he enters the room everything stops. There couldn't be a better role for Pesci to play after all these years. Bufalino is a character crafted from experience and wisdom, and it feels like the cherry on top of Pesci's incredible career.
Al Pacino — The Irishman
No one can yell at people like Al Pacino. My favorite role of his will always be Ricky Roma in Glengarry Glen Ross. The best scene is when Pacino makes a sales pitch to Jonathan Pryce and Kevin Spacey ruins everything because he doesn't know the play. If looks can kill, it's the one that Pacino gives Spacey after Pryce leaves the office. And then for two solid minutes he verbally eviscerates him. Pacino's Jimmy Hoffa is a yeller too, but in a far less effective way than Roma. Hoffa is a loose cannon, and if his temper is triggered he explodes indiscriminately. But all of that anger stems directly from his values. He believes in being on time to meetings, and he's fine with telling off a mob boss to his face who doesn't share that respect. He believes in his unions, and he won't stop fighting for them even when his life is in danger. Not that Hoffa is a saint. He's fine with coloring between the lines of the law, and he enjoys his positions of power and influence to the point of arrogance which proves to be his downfall. It's difficult to imagine anyone else but Pacino in this role. His built-in energy and gravitas lend themselves perfectly to the character. And of course, my favorite scene is when he yells at a room full of people. Except, unlike Ricky Roma, Hoffa aims his words carelessly and has to run after Robert De Niro to apologize. Passion is a good thing until it blinds us to reality and leaves unexpected consequences in its wake.
Anthony Hopkins — The Two Popes
Anthony Hopkins is one of those actors that could make the phone book sound interesting. At least that's what they used to say when we still used phone books. Correction: Anthony Hopkins is one of those actors that could make a random text sound interesting. The cadence of his voice and the slow, thoughtful way he speaks lends a unique power to everything he says. That's especially true when he's uttering dialogue as good as The Two Popes. As Pope Benedict, Hopkins' gravity is essential. Benedict is a pious man who believes he's one of the few still holding onto the true beliefs of the church. His disdain for the progressive Pope Francis is evident from the start. And yet, beneath his crusty exterior is a cautious humility that's willing to acknowledge the limits of his understanding. He admits to Francis "I disagree with everything you say," but he also sees something inside of Francis that reminds him of the gentle voice of God he once knew. And as the movie progresses, we see there's more to Benedict than first meets the eye too. I love the scene in the parlor where he plays the piano and talks about his favorite show featuring a crime-fighting K-9. "He gets into so much trouble," Benedict says about the dog in the show with a chuckle. It's such a dorky thing to say, but it reveals the sweet innocence inside of him. He really doesn't know who the Beatles are ("Yellow submarine?  That's silly"). He doesn't know he's being told a joke until the punchline comes. He's just an old man set in his ways, but he offers Francis grace, and their unlikely friendship paves the way for change. At 82 years old, Hopkins is still one of the best actors working today, and his Pope Benedict is a performance I'll never forget.
Tom Hanks — A Beautiful Day in the Neighborhood
Watching Tom Hanks in A Beautiful Day in the Neighborhood was a spiritual experience for me. I went in skeptical. The trailer felt obvious and manipulative. Of course they got America's most lovable actor to play Fred Rogers, but won't he still just be Tom Hanks in a cardigan? Shame on me for underestimating Hanks' gifts as an actor. From the moment Hanks looks at the camera and says "Hello neighbor" with that slow, sweet, child-like innocence, he melts away completely and becomes the essence of Mr. Rogers. I already loved Mr. Rogers going into the film thanks to the wonderful documentary Won't You Be My Neighbor? from 2018, but there's a remarkable difference between archival footage and actually seeing him as a flesh-and-blood character. Hanks brings all the abstract elements from the documentary to life. The way Rogers talked to people as if they were the only person in the world. The way he looked beyond the negative behavior of people at the image of God buried underneath. The way his unconditional love, generosity, warmth, and kindness changed every person he met. Catholics and Protestants alike will hate me for saying this, but Mr. Rogers is my patron saint. Paul says in 1 Corinthians 11:1: "Follow me as I follow Christ." I'm a follower of Jesus, but often that concept can feel removed. After all, Jesus wasn't just a man — he was a miracle-working God-man. Sometimes it's helpful to have more tangible examples of what it really means to follow Jesus in the day-to-day reality of life. I want to be more like Fred Rogers as a parent, co-worker, husband, and friend, and I'm grateful A Beautiful Day in the Neighborhood exists so that I can remember that goal when I forget. The movie itself may not be perfect, but Hanks' performance is life-changing. I mentioned at the start of this section that Brad Pitt doesn't deserve an Oscar for Once Upon a Time in Hollywood because as great he was, he was still Brad Pitt. Hanks pulls off the opposite. He could have phoned it in and appeared as a nicer version of himself. Instead, he left himself altogether and embodied another human being. That's what great actors do, and that's why he deserves the gold.
Best Actor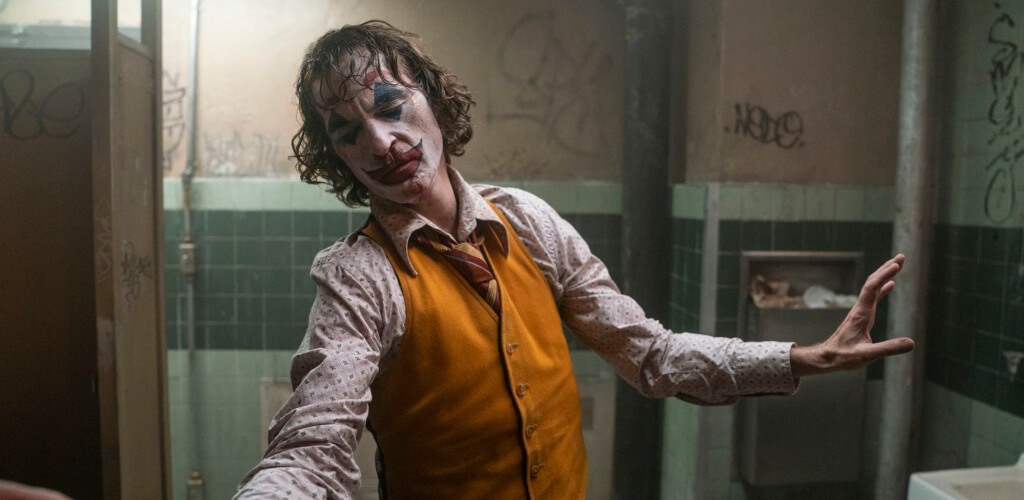 Antonio Banderas — Pain and Glory
Leonardo DiCaprio — Once Upon a Time in Hollywood
Jonathan Pryce — The Two Popes
Adam Driver — Marriage Story
Joaquin Phoenix — Joker
Antonio Banderas — Pain and Glory
Antonio Banderas' heyday as an actor was back in the late 90's/early 00's, so it's fitting for him to be playing an aging film director in Pain and Glory whose best years are behind him. The movie itself is strange and all over the place, but Banderas is the warm center of gravity that we can latch onto. Banderas' Salvador Mallo has apparently made a number of beloved classics, enough to be clamored for by fans at art house showings of his movies. But when we catch up to him, he's stuck in limbo — haunted by his past and unsure how to move forward. What I liked most about Banderas is how quiet he is in the role, while still commanding our attention. Mallo says at one point in regard to playwriting that it's easy to write big emotional moments for your character, but what's better is to keep all those emotions bubbling just under the surface. That's the essence of Banderas' performance. Mallo stuffs all of his emotions deep inside, and his drug addiction only makes the problem worse. But in one powerful scene with a former lover, we see everything he's been hiding come to the surface — and the tears he sheds are all the more powerful because of it. Hopefully, like Mallo, Banderas can have a career resurgence after Pain and Glory. He's a gifted actor who deserves more than the straight-to-DVD purgatory he's been in for the last decade.
Leonardo DiCaprio — Once Upon a Time in Hollywood
Leonardo DiCaprio has been so good for so long that it's easy to take him for granted. He's nominated for an award pretty much every time he makes a film, and that's a credit to both his talent and his choice in projects. DiCaprio is attracted to talented filmmakers and Quentin Tarantino is certainly one of them. The character of Rick Dalton gives him a chance to play the opposite of himself — a washed up, insecure actor who can't keep up with the changing tides of Hollywood. The scenes of him on the set of his movies are hilarious, especially when he can't remember his lines. I love the screaming match he has with himself in his trailer about getting drunk the night before the shoot and not preparing enough. "Eight whiskey sours?! I couldn't have stopped at four or five?" It's laugh-out-loud funny, but like everything DiCaprio does, the comedy is organic to his character. DiCaprio and Brad Pitt are perfect together too — Pitt as the stoic cowboy listening to DiCaprio's blubbering diatribes. Their friendship feels authentic and somehow genuinely moving. And of course there's the tongue-in-cheek scene of DiCaprio unknowingly calling the Manson killers a bunch of dirty hippies outside his house in a bathrobe with a drink in his hand. Once Upon a Time in Hollywood was one of the most enjoyable experiences of 2019 in large part due to DiCaprio at the center of the film crafting a real character with relatable flaws. He makes it look easy, but it's anything but.
Jonathan Pryce — The Two Popes
Jonathan Pryce first came on my radar with Terry Gilliam's Brazil, but he's been in so many good projects over the years in roles big and small. He doesn't seem to crave the spotlight. When I was thinking back to Glengary Glen Ross for my Al Pacino write-up, I remembered he was the one Pacino was trying to make the sale to in that famous scene with Kevin Spacey. It's a small role, but important and effective, much like his turn as the High Sparrow on Game of Thrones. There are some similarities between that latter role and Pope Francis in The Two Popes. Both are men trying to live simply in an age of opulence with their hearts turned toward the poor and needy. But the High Sparrow is consumed by religious legalism and Pope Francis is a man compelled by grace. Liberal theology can be just as rigid and oppressive as conservative theology without love and humility as its foundation. As Francis says to Pope Benedict after accepting his confession: "Truth may be vital, but without love it is unbearable." It's that love that allows Francis and Benedict to become friends despite their differences, and it's that love that paves the way for the changes in the Church Francis desires. Pryce perfectly captures the healthy mix in Francis of child-like joy and the sober calling of Christ. I love the scene where Francis teaches Benedict how to dance. Benedict is clearly annoyed and sends him away, telling the driver "Don't let him come back!" And yet, we see the impression Francis has made on his life. In Francis, Benedict encountered the unconditional love of God once again, and for the first time in years he felt free.
Adam Driver — Marriage Story
There's always been something appealing about Adam Driver. I think it's the way he straddles the line between one of them and one of us. He feels like both an everyman and a genuine movie star. He's handsome, but dorky looking too. Driver brings that balancing act to full effect in Marriage Story. For the first stretch of the film, our sympathies lie more with Driver's Charlie. After all, it was his wife Nicole's decision to leave him, and he wanted to work out the details together while she went and got a lawyer. But gradually, the complexities of their marriage begin to come into focus. In reality, Charlie took Nicole for granted for much of their relationship. And sometimes Charlie can be an insufferable jerk. Two scenes in particular stand out from Driver's performance. The first is the supervised visit he has to undergo with his son. Any parent will cringe at the thought of someone taking notes on your parenting while your kid decides today's the day he's not going to cooperate. Driver has more comedic chops than he's often given credit for, and the moment when he accidentally cuts himself while demonstrating to the supervisor that his knife trick is harmless is priceless. The second scene is when he and Nicole try to work out their differences only to devolve into a screaming match. I still get chills thinking about Driver letting out every last ounce of venom inside of him as he screams at Nicole that every day he wakes up wishing she would die. The minute those devastating words are out there it's as if there's nothing left inside of him. He breaks down into a sobbing mess at Nicole's feet as she runs her fingers through his hair. It's an unforgettable moment that any married person will understand. We hurt the ones we love the most. Driver has been on quite the run over the last few years, and this is his second Oscar nomination in a row. Every door in Hollywood is open to him, and I'm betting the best is yet to come.
Joaquin Phoenix — Joker
Joaquin Phoenix's performance in Joker isn't just the best of the year, it's one of the best of all time. There's something about comic book material in the hands of the right actor that allows them to unleash sides of them we've never seen before. The same was true for Heath Ledger in The Dark Knight and Jack Nicholson in Batman. Maybe it's the role of the Joker itself that brings out the magic. After all, Joker isn't a comic book movie in the traditional sense. Strip out Arthur Fleck, Bruce Wayne, and Gotham and you have the story of a man whose lived his whole life trying to wearily climb the stairs of society only to keep getting kicked back down to the bottom — so he decides to dance down them instead.  The role begins with Phoenix's remarkable physical transformation. Phoenix was downright chubby for his role in 2018's You Were Never Really Here, but he lost 52 pounds after that to play the Joker. And his gaunt body becomes a character in and of itself, much like Christian Bale in The Machinist. There's also his laugh which isn't just random maniacal laughter, but an outshoot of his character in the form of a condition that causes him to laugh at inappropriate times. During the first half of the movie when Joker is dutifully trying to be Arthur Fleck, he squelches the laugh to the point of choking. In the second half, once he makes the transition, he lets the laugh free. Make no mistake, Joker is a reprehensible character in the end. He has legitimate grievances in a world that has turned its back on him, but nihilism and violence aren't solutions to the problem. But though we disagree with Joker's choices, Phoenix provides a sympathetic window into the soul of a certain type of person we never take the time to think about until their criminal acts are splashed across the media. Some of have accused Joker of glorifying incel-like figures, but I would argue that Phoenix is the very reason that's not true. His tremendous acting provides a fully three-dimensional character which provokes all the right questions when the violence comes. There are many Arthur Flecks in the world, and it's up to us a society to figure out how to help them before it's too late.
Best Actress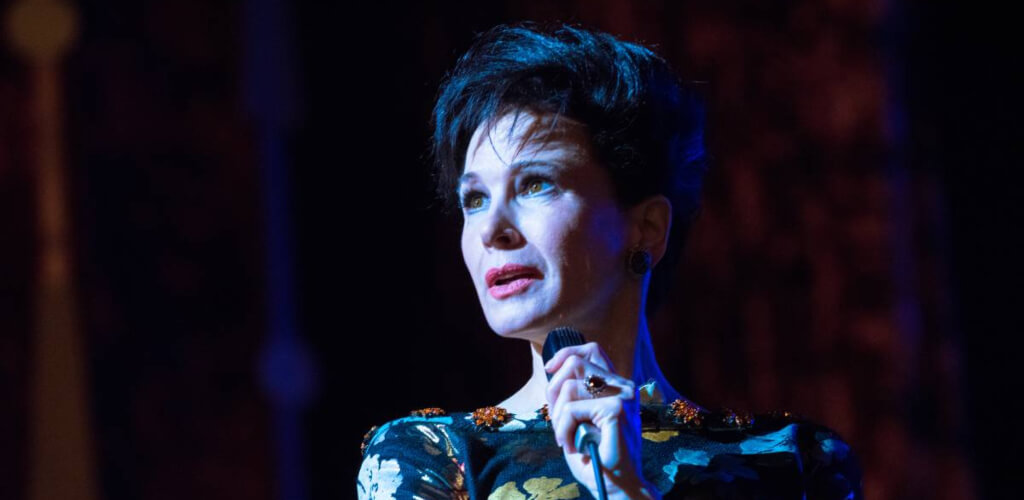 Charlize Theron — Bombshell
Scarlett Johansson — Marriage Story
Saoirse Ronan — Little Women
Cynthia Erivo — Harriet
Renée Zellweger — Judy
Charlize Theron — Bombshell
Charlize Theron is an incredible actor, but something is off from the jump in her portrayal of Megyn Kelly. The primary problem is her vocal inflections. In her attempt to mimic Kelly's unique voice, her dialogue sounds stilted and unnatural. I thought it was impossible that Kelly actually sounded like that, so I googled it and…she doesn't. When you hear her talk in real life, she's much more natural than Theron's portrayal. Even Kelly's real-life husband pointed out how strange Theron's voice sounded in the film. I'm pretty sure he'd know. If I've said it once, I've said it a thousand times — actors don't need to mimic the physical appearance or mannerisms of real-life figures, they just need to embody their essence. Since Theron is the central character in the movie and even provides the voiceover for the story, her awkward portrayal is a fatal flaw. That's certainly not the only problem with Bombshell, but it's an unfortunate distraction from what should have been a slam dunk rebuke against sexism in our #MeToo era.
Scarlett Johansson — Marriage Story
Sometimes a single scene is all you need to be nominated for an Oscar. For Scarlett Johannsson, that scene is her character Nicole's first meeting with her lawyer Nora (played by Laura Dern). Until that point in the film, we didn't really understand Nicole. All we knew was that it was her decision to separate from Charlie who she clearly didn't like anymore, and that she decided to get a lawyer even though they had agreed to work out the details privately. In other words, all of our sympathies were firmly with Team Charlie. Then comes the scene that puts everything into perspective. In one long, unbroken monologue, we finally hear Nicole's side of the story. Johansson is sensational here, walking us through the full story of her relationship along with all of her dashed hopes and dreams. She cries and gets up to get a tissue from the bathroom while still talking. The whole thing is so real and natural it's almost voyeuristic. We feel like we're a secret camera on a conversation that maybe we don't have the right to hear. Johansson is great throughout the rest of Marriage Story too, of course, but it's this scene that cements her performance as one of the best of the year.
Saoirse Ronan — Little Women
Saorise Ronan is without a doubt one of the most consistent actors working today. She picks great projects, and she never turns in a performance that isn't worth talking about. With Little Women, she's done it again. Ronan worked with writer/director Greta Gerwig on her directorial debut, the best film of 2017's Lady Bird, so the two are clearly comfortable with each other and it shows. In a time and place where women's only hope for security is to find a wealthy husband, Ronan's Jo is an outlier in every way possible. First, she's not interested in marrying. She's perfectly comfortable on her own. Second, she wants to make a living by herself which she attempts to do by becoming a published writer. She's also the big sister in a family that she would give anything to protect. Jo is a strong, fascinating character and Ronan breathes life into every scene she's in. As men beg for her affection, as her sister Amy betrays her out of jealousy, as book publishers ignore the value of her work, as society screams at her to get in line — Jo continues to stay true to herself. She's a true feminist icon who's unwilling to accept the status quo and, by persevering, changes it. Here's hoping Ronan becomes a staple in all of Gerwig's films. We need more characters on screen like Lady Bird and Jo.
Cynthia Erivo — Harriet
Harriet is a by-the-numbers pedestrian biopic that happens to feature one of the best performances of the year. One thing is certain after watching it: I would be terrified to meet Harriet Tubman. This is a woman that doesn't have any patience for small talk or niceties. She's on a mission to rescue human beings from the grip of slavery and you better not get in her way. Tubman was a modern-day Moses in more ways than one. That's the nickname she earned in the South for her conducting work on the Underground Railroad, but it's also representative of her relationship with God. Tubman clearly believed she was doing the Lord's work in rescuing slaves, and she sought his direction at every turn. And if the movie's depictions are accurate, God stepped in miraculously at key points in her journey to show her the way. Erivo's portrayal is arresting. She single-handedly makes the movie worth watching. We see Tubman's strength, but also her vulnerability. As Nelson Mandela said, "Courage is not the absence of fear, but the triumph over it." Tubman reached more than her fair share of dead ends on her journey, and she had to fight to keep going despite her setbacks and all the people who were quick to tell her what couldn't be done. She lived by the uniquely American mantra "Give me liberty or give me death" which is ironic because it was that very country which created the oppressive system she fought to overthrow. Had the filmmaking matched Erivo's flawless portrayal, we'd be heralding Harriet as a film for the ages. But at least it manages to shine a spotlight on Harriet Tubman that we've never seen before, and it gives Erivo the opportunity to show off her remarkable talent. I have no doubt she'll be back at the Oscars soon enough, and hopefully when that time comes she won't be the only person of color among the nominees.
Renée Zellweger — Judy
Once upon a time, we lived in a world where Judy Garland was that lovely girl from The Wizard of Oz who had a wonderful time making a classic and lived happily after. Judy smashes those preconceptions into pieces like the pills she was forced to take so that she wouldn't eat a french fry and ruin Louis B. Mayer's plans for her life. After all, what would happen to MGM if Garland gained weight and looked like a normal woman? So Garland was given pills to remove her appetite which made her unable to sleep, and then she was given pills to sleep which made her addicted for life. And just like that, Judy ruins our childhood. But the film isn't principally concerned with Garland's younger years. The focus is on how those early seeds showed up as poison fruit in the last months of her life, ultimately leading to her premature death at age 47. Renée Zellweger plays that version of Judy, and it's easily the best work of her career. From the moment we lay eyes on her, Zellweger is Judy Garland. Any memory of Jerry Maguire or Bridget Jones's Diary is long forgotten at the first line of dialogue. Zellweger doesn't just capture her vocal mannerisms, but also her passive-aggressive personality. For Garland, a charming smile and a biting remark would often go hand-in-hand. As the cliché for artists goes, she was "difficult." She didn't like being told what to do, and toward the end of her life music became more of a means to an end than a genuine passion. She needed money to secure a home for her kids which is the only reason she agreed to the big U.K. tour that most of the film depicts. As a result, she dreaded showing up for her shows and would often have to be forcibly taken there. But once she steps foot on stage, something comes over her and she's transformed by the music. That is, until the end of the show when she immediately dreads the next one. As she says to her assistant, "What if I can't do it again?" The drugs and alcohol she was addicted too certainly didn't help, and it also resulted in some terrible performances which ended in the crowd shouting and throwing things at her. Much of the magic in Zellweger's performance is that it's really her singing on the stage. She went through months of vocal training to be able to perform the songs herself. The result is a fully embodied character on and off the stage. The most touching moment comes at the end when Garland sings "Somewhere Over the Rainbow" and gets choked up and has to stop, only for the crowd to finish the song for her. Clearly the song she was famous for was also the secret dream of her life. From the time she was little, Garland was never allowed to be herself, and despite having a life on the outside that most people would envy, she spent her time in fame longing to be somewhere else. Zellweger captures every inch of Garland's damaged soul, and it's why she'll be holding her Oscar high on Sunday night.
Best Director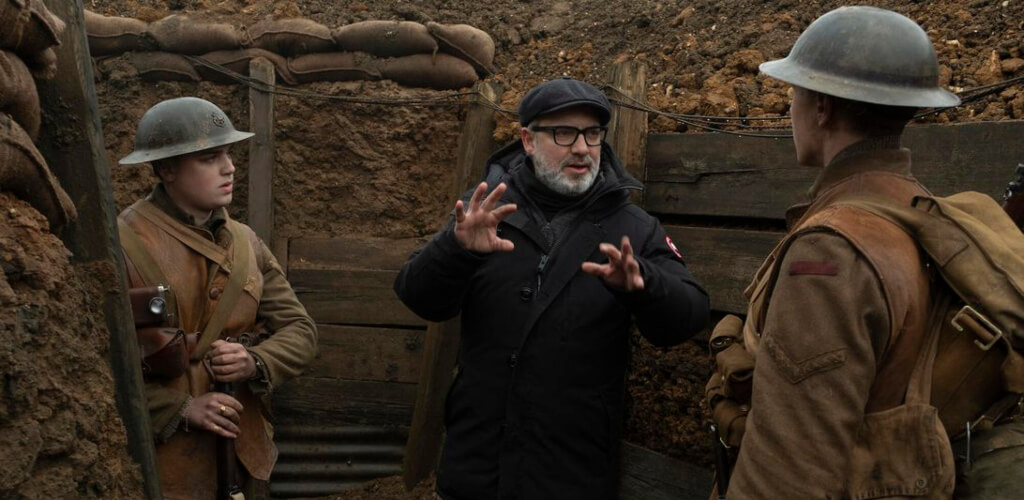 Martin Scorsese — The Irishman
Quentin Tarantino — Once Upon a Time in Hollywood
Todd Phillips — Joker
Bong Joon-ho — Parasite
Sam Mendes — 1917
Martin Scorsese — The Irishman
Despite a long and varied career, Martin Scorsese will always be best known for his mob movies. After all, he's the director of the best one ever made: Goodfellas. (Yes, I've seen The Godfather. Please direct all hate mail to sorrynotsorry@cinemafaith.com.) For that reason, The Irishman feels like the perfect capstone to Scorsese's career. It contains everything the director is known for: tracking shots, snazzy music, punchy violence, flawless acting, and dark humor. But also something he's not: regret. The last third of The Irishman is a turn Scorsese could only make now this late in his career. Eventually, gangsters grow old. When everyone's dead and there's nothing left to do, what then? The amount of skill required to make a 3 ½ hour movie like The Irishman is undeniable. Scorsese is a legend for a reason. But it's that extra punch at the end that makes it one of the best films of the year.
Quentin Tarantino — Once Upon a Time in Hollywood
What often gets lost in the controversy surrounding Quentin Tarantino is that he has a deep love and reverence for movies. Not just his kind of movies — all movies. The guy lives and breathes film, and Once Upon a Time in Hollywood feels like a love letter to the Hollywood of his dreams. The best and worst of Tarantino's writing are on full display, but few can deny the perfection of his execution. Once Upon a Time is the kind of movie you see and want to experience again immediately. The film is a wild ride through movie sets, Hollywood parties, martial arts fights, Brad Pitt's car, Spahn Ranch, and an epic showdown with the most notorious killers in history. In short, it's irresistible. Even a self-avowed pacifist like myself can agree that the violent ending feels right, even if it isn't. Tarantino has always tapped into that child-like side of us. If you think about his films too long, there's always more guilty than pleasure, but in the moment you can't help but smile. Tarantino loves movies, and he's made nine of them that will be talked about forever. Supposedly he only has only one more left to make before retirement. I can't wait to see where he takes us on that final journey.
Todd Phillips — Joker
Joaquin Phoenix's performance in Joker is so good that it's easy to think that's all the movie is. But this is a film where every element works together in perfect symmetry, and that's only possible with a great director at the helm. Todd Phillips was an unconventional choice to direct a serious drama. He's most famous for goofy comedies like Road Trip, Old School, and The Hangover. But apparently he was holding back on us the whole time. Every choice Phillips makes is perfect, from the slow moving shot toward the makeup mirror that opens the film, to the timeless look and feel of Gotham, to the haunting music that accompanies every key moment. Everybody contributes their part on a film set, but the director is the one who provides the final sign-off on all of them for better or worse. And that includes Phoenix's acting. In fact, working with actors is one of the most important parts of the director's role, which is why every actor thanks the director first and foremost in their awards acceptance speech. Make no mistake — Phillips was with Phoenix every step of the way during his masterful performance, and he deserves part of the credit for the Oscar he'll inevitably win. Joker is a great movie pure and simple, and Phillips is the reason.
Bong Joon-ho – Parasite
Parasite is one of those rare movies whittled down to sheer perfection. Not a second is wasted. There's no fat on the bone. Those socks hung from the ceiling that the movie opens with? They'll be seen again at just the right moment later on. The credit for such precision can only go to the film's director Bong Joon-ho. But what makes Parasite even more remarkable than its filmmaking perfection is the journey Joon-ho takes us on. It's best to go into the movie not knowing anything. That way, you'll be pleasantly surprised as Joon-ho's story flips from drama to comedy to suspense to satire to tragedy and back again, sometimes all in the same scene. And yet, none of it feels jumbled or scattershot. Joon-ho holds our hand through every twist and turn, leading up to one last perfect scene that leaves a mark we won't soon forget. Parasite is like a perfectly carved sculpture, but instead of admiring from a distance, we experience it to our core. Don't let the subtitles scare you away. Great filmmaking requires no translation.
Sam Mendes — 1917
There were better movies released last year than 1917, but nothing came close to the technical brilliance Sam Mendes put on display. Every single scene contains a "How did they shoot that?" moment. Let's start with the simple opening scene of two soldiers walking through a trench to meet their commanding officer. How did they make that trench? This isn't a normal movie that can be chopped up in different angles on a soundstage. This is one, unbroken take as the soldiers walk through a winding path dug into the ground. People walk by and bump into them. How many times did they have to start from square one? And that's just the opening scene. We haven't gotten to the explosion in the tunnel, the plane crash-landing at our feet, the firefight in the dark, the swim through a river of dead bodies, and the run through a battlefield with bullets and explosions flying all around us. It's hard for movies to break new ground these days. This is 2020 — we've seen it all. But filmmakers will be studying 1917 for generations to come. Mendes employs every trick in the book to create a seamless, unbroken experience of two soldiers on a mission and the horror that awaits them at every turn. Parasite is a better film overall, but I can't help but split my vote this time. Mendes is the best director of the year.
Best Picture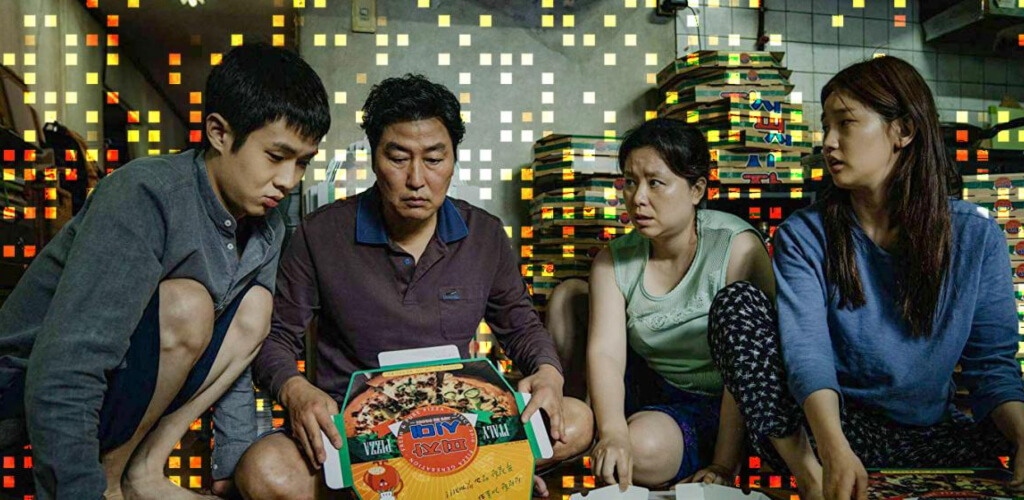 Ford v Ferrari
Little Women
Once Upon a Time in Hollywood
The Irishman
Marriage Story
1917
Jojo Rabbit
Joker
Parasite
Ford v Ferrari
Ford v Ferrari would be a forgettable B-movie without Christian Bale classing up the joint and making everything watchable. Bale's passion for cars in the film is infectious, drawing even the most skeptical viewer in until somehow we genuinely care who wins the race. I love the scene where Bale's Ken Miles tests the latest iteration of his race car and he speeds back to report his findings to the team. Miles is so excited he starts getting out of the car before even bringing it to a full stop. Every other element of the movie is serviceable at best. Matt Damon is fine, but generic. The script is fine, but predictable. The directing is fine, but clichéd. Bale is the key. He's certainly the only reason the movie is nominated for Best Picture, though it still doesn't deserve it. At the end of the day, passionate people are inspiring. They resonate with the creative spark deep inside of us, and the limitless potential we can achieve with enough dedication and grit. We know how Ford v Ferrari will end from the opening credits, but Bale makes the journey worthwhile.
Little Women
Little Women has all the right elements for another Greta Gerwig masterpiece. The acting is electric, especially from Saoirse Ronan and Frances Pugh. The costume and set design are ravishing. And most importantly, these are characters we want to be around. Who wouldn't want to be the fifth sister in the March family, surrounded by love and support at every turn, and mothered with unconditional love by Mama Marmee? We see it in the eyes of Laurie (Timothée Chalamet) when he first visits the March home. He steps back and smiles at the five women as they laugh and tease one another under the warm glow of the living room lights. Unfortunately, instead of letting the story play out effortlessly, Gerwig gets in her own way with a confusing back and forth narrative structure that never lets us feel like we're part of the family. Instead, we're outsiders putting the pieces together as Jo ends one scene happy and starts the next one sad, and we're supposed to realize we've jumped forward in time again. There was a better way to tell this story, and I'd love to see an alternate edit with the rest of the ingredients firmly intact. As it stands, Little Women is a collection of great individual moments that fail to add up to a compelling whole.
Once Upon a Time in Hollywood
Once Upon a Time in Hollywood is cathartic because it imagines an alternate universe where evil people get what they deserve and the innocent live happily ever after. This is the Quentin Tarantino worldview. Bad people are bad, so they deserve to die. You can almost hear that 15-year-old boy inside of him as he pounds out the scene on his keyboard: "And then Rick Dalton grabs his flamethrower!" Tarantino makes it all work in the moment, much like the rest of the film. His script is clever, his direction is exciting, and Leonardo DiCaprio and Brad Pitt are a dream come true as Rick and Cliff, driving around an old-school Hollywood not knowing what's waiting for them around the bend. And yet, bad people getting what they deserve isn't the Gospel. Not that Tarantino invented the concept. This has always been the Hollywood mantra from Indiana Jones to Die Hard. But there's something about a Tarantino film that makes that flawed morality more explicit, as if he's bending down and rubbing our noses in it. Once Upon a Time in Hollywood was easily one of the most enjoyable film experiences of the year, which is why it's on my top ten and why I have no problem with it being a Best Picture nominee. But I couldn't help but have a bad taste in my mouth after all the excitement died down at my screening. Because the Gospel is about bad people being transformed and set free. God loves even the Manson murderers, and he's interested in their healing as much as wiping away Sharon Tate's tears. And my hope is that God will accomplish both of those things on that glorious day when everything in heaven and earth is reconciled back to himself. Now that's what I call a happy ending.
The Irishman
As a Martin Scorsese mob movie, The Irishman is better than Casino but not as good as Goodfellas. Scorsese's smooth direction, pops of violence, and flawless acting are on full display, but The Irishman lacks the unforgettable moments that are peppered throughout Goodfellas. (Ray Liotta beating up a guy with a phone, the infamous tracking shot through the club, the "Do I amuse you?" scene with Joe Pesci, Robert De Niro destroying the pay phone booth, the paranoid last third as the Feds close in on Henry Hill) But what The Irishman has up its sleeve that makes it better than Casino is the last third where we finally see the consequences of a life drenched in violence. All that matters when we reach the nursing home is the love we gave to God and our neighbors. But Frank Sheeran (Robert De Niro) withheld that love so that he could be an effective soldier in the mob. The result is dying alone. No family. No friends. And the nurse taking care of you doesn't even recognize the picture of your best friend that you spent so much of your life protecting. And yet, even in the last days of a murderer, there still might be hope. Scorsese shows Sheeran meeting with a priest and communing with God. Does he deserve it? Did the thief on the cross? There are real consequences to the choices we make as Sheeran can readily attest, but as we pull away on the final shot of the cracked door with Sheeran sitting in his wheelchair, we can't help but feel compassion for him. If that's how we feel with our imperfect love, surely God feels the same.
Marriage Story
Charlie and Nicole loved each other once. The opening of Marriage Story proves it. In one of the best openings to a film all year, Noah Baumbach shows us the deep affection these two characters once had for each other. Then reality hits us between the eyes. Somewhere along the way, Charlie and Nicole started wanting different things and slowly but surely, brick by brick, a wall was erected between them that they can no longer see over. Baumbach reveals the roots of this wall slowly through his masterful writing, and eventually we see the complexities at play on both sides. But there's a part of us that still thinks maybe if they just abandon the lawyers and sit down together they can work everything out and rediscover the love they once knew. Eventually the moment comes. They both finally meet alone and agree to work things out like adults. But the scene quickly devolves into a screaming match where Charlie and Nicole unleash all of their anger on each other and say unforgivable things that can never be unspoken. And that's when we realize that maybe lawyers are useful middlemen after all. Maybe some marriages really do have irreconcilable differences. Marriage Story is the best work of Baumbach's career. He presents an honest, compassionate, unflinching look at divorce and, by extension, a haunting warning to those of us who are married. Marriages are hard and worth fighting for. The bricks will come in every relationship. Only forgiveness and sacrifice can crush them before they become a wall.
1917
Few movies expose the evil of war firsthand like 1917. The one-shot aesthetic drives the horror home in a visceral way. We're the third companion on Blake and Schofield's mission. When a bomb goes off in a tunnel, we're as surprised as they are. The fact that Blake and Schofield are under-developed characters limits the emotional impact of the film and prevents 1917 from the classic status it deserves. But its technical brilliance hits our senses at every turn and leads us on an unforgettable journey. The Church has been so infected by Augustinian theology and politics over the years that we've forgotten how much war stands against everything Jesus called us to be. In the Kingdom of God, evil is defeated through cruciform love. What a change from the battlefield where guns are raised around every corner to kill any enemy that approaches. Over the course of the film, we're firsthand witnesses to the fear, chaos, and carnage that soldiers experience. Blake and Schofield are just boys. Even if they make it home in one piece, they're lives will never be the same again. One of the most sobering moments comes when Schofield finally makes it Colonel Mackenzie. After traveling countless miles and nearly dying 1,000 times over to deliver the message that Mackenzie's troops are walking into a trap and need to stand down, Mackenzie tells Schofield that the next day another boy just like him will probably come and tell him the opposite. We know he's right.  Schofield's mission could very well be meaningless in the end despite its incredible cost. That's the swirling fog of war, and Sam Mendes plunges us in headfirst. 1917 is a breathtaking cinematic experience and one of the best films of the year.
Jojo Rabbit
When the credits rolled on Jojo Rabbit, I burst into tears. Not out of sadness, but rather pure, unfiltered joy at how beautiful movies can be. There were better films released in 2019, but Jojo Rabbit was my personal favorite. Some people have criticized writer/director Taika Waititi for making light of the Nazis. That's a gross mischaracterization. Waititi is Jewish. He understands how terrible the Nazis were, and so do we. We've read the books. We've seen the movies. We don't need another film to walk us through the horror of the holocaust. Waititi takes a different approach — he uses humor to reveal the utter absurdity of treating an entire group of people as less than human. As Jojo rattles off the demeaning myths he's heard about Jews to the real-life Jew hiding in his home, the ugliness of the lies are exposed for what they are. Jojo begins to understand that his ideology isn't matching up to his reality. It's a timely lesson in our polarized times. We all have an "other" in our mind that's more based on myth than fact. That's what Jesus' parable of the Good Samaritan is all about. Waititi is a disarming filmmaker. By the end of Jojo Rabbit, we've experienced every emotion movies can offer. And yet somehow, in a film about Nazis, the emotion we're left with in the end is joy. As Jojo, the former Hitler youth, and his Jewish friend celebrate the end of the Nazi reign, they look into each other's eyes and begin to dance. A great song plays as their moves picks up in intensity, and for a brief moment all is right with the world. It's a glimpse of the Kingdom of God where evil is just a distant memory and all that's left to do is dance for joy. Waititi ends with the powerful quote by poet Rainer Marie Rilke: "Let everything happen to you/Beauty and terror/Just keep going/No feeling is final." In a world filled to the brim with fear, cynicism, and doubt, we need more movies like Jojo Rabbit.
Joker
Joker was easily the most polarizing movie of 2019. Some thought it was much ado about nothing — a poorly made film that didn't live up to the hype. Others thought it was offensive — a glorification of an incel-like character who lashes out in violence. I don't agree with either criticism. As for the quality of the movie, I see nothing to quibble over. Joker is a masterpiece. Every element of the film — writing, directing, cinematography, set design, costumes, acting, and score — come together in perfect harmony to create a stunning work of art. I think people didn't like the film for other reasons — be it personal or political — and colored their assessment of the movie with things that had nothing to do with the soundness of the filmmaking. Don't forget, Joker won the Golden Lion — the Venis film festival's highest prize. Everyone's entitled to their opinion, but calling it a bad movie when experts in the craft awarded it that honor feels suspect. I'm far more sympathetic to the second set of accusations that the movie is glorifying a murderer. A surface watch of Joker can certainly lead to that conclusion, but I think it neglects the purpose of art. All art creates a window into a certain point of view. In movies, we're invited to live inside a character's head for two hours and see the world through their eyes. In the case of Joker, that character happens to be a man who turns homicidal. The movie shows us the progression from Arthur Fleck to Joker, but that's not the same thing as condoning it. We're supposed to know the difference between right and wrong even if Arthur doesn't. Yes, the movie can be misused in the wrong hands, but so can anything. John Hinkley Jr. was inspired by Taxi Driver when he attempted an assassination on Ronald Reagan's life, but that's not Martin Scorsese's fault. Instead of glorifying a murderer, Joker offers us a glimpse into a very real portion of the population that feels perpetually kicked down the stairs of society and might be tempted to kick back. The goal is to get them help before they do. There are no easy answers on that front, but the first step is rejecting a one-dimensional narrative about those who act out. They're human beings still created in the image of God, and they crave love and community just like the rest of us. What love could they have been offered before they went down that dark path? Who could we reach out to even now? Joker is a masterfully dark, descent into madness. For those able to engage with it, the film is a potent reminder to keep watch for the Arthur Fleck's in our lives and to keep trusting that love is more powerful than hate.
Parasite
There isn't a better movie for our moment than Parasite. We live in a time when the gap between the rich and the poor is higher than ever before. The richest 1% in the United States make more wealth than the bottom 90% combined. 1/4 of American workers make less than $10 per hour. Jeff Bezos makes $8,961,187 per hour. At some point, we need to call these disparities what they are: injustice. Instead, Christians are often the ones leading the charge in perpetuating further inequality through the policies they support. In their support of unfettered capitalism, they echo the sentiments of Gordon Gekko from Wall Street when he famously said "Greed is good," forgetting that he's supposed to be the villain of the story. But Parasite is not a polemic; it's a story first and foremost. Director Bong Joon-ho expertly leads us down a winding narrative path — crisscrossing genres, ratcheting up the tension, and saving the best for last. The movie isn't overtly political and can be enjoyed at face value for the gripping piece of entertainment it is. But a closer examination reveals universal themes bubbling up underneath the surface. The contrast between the poor family and the rich family in the film bears resemblance to the populist outcry being heard around the world, but like all great art Joon-ho offers no easy answers. At first, we cheer for the poor family as they weasel their way into the rich family's house and begin to share a piece of the pie. But eventually, the deceptions and consequences start piling up and our sympathy wavers. Is this what justice really looks like? Economic fairness isn't about harming others to get what we deserve or bringing down the rich at the expense of the poor. The problem isn't even that people are rich. The problem is that people are rich while others are poor. Some are making millions of dollars an hour while others lack the basic necessities of life like clean drinking water, food to eat, and affordable health care. This is what needs to be addressed the world over. At the end of Parasite, the son of the poor family talks about a future life where they buy the house of their dreams and live happily ever after. We see it all play out and wonder if it's really happening. Then the dream pops and we're back to reality. This is the life for so many — a never-ending hamster wheel of poverty and debt with no way out. If we're called to love our neighbor, then we need to care about the things that bring them harm. This will require personal sacrifice as we cut back and invest our resources in those around us, and it will also require supporting changes to unfair economic systems designed to make the rich richer and the poor poorer. Parasite brings the issues of class warfare and economic injustice to center stage through a gripping, personal story. It's the best overall film of all the Oscar nominees, and the second best film of 2019. Bong Joon-ho asks all the right questions. It's our job to provide the answers.
Join Us…
We'll be live-tweeting throughout Oscar night! Follow us on Twitter to get in on the action: twitter.com/cinemafaith.