Welcome to part two of our Oscar picks! Here's part one if you missed it: Oscars 2017 – Who Should Win? (Part One).
Remember, these aren't the movies that will win, these are the movies that should win. Here are our picks for the most coveted categories of the night…
Best Supporting Actress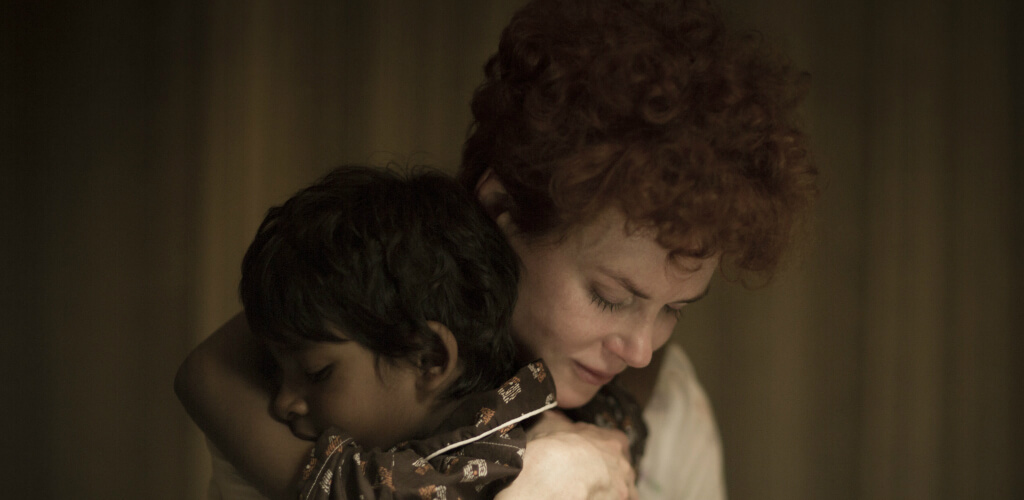 Viola Davis – Fences
Naomie Harris – Moonlight
Nicole Kidman – Lion
Octavia Spencer – Hidden Figures
Michelle Williams – Manchester by the Sea
The fact that Taraji P. Henson isn't nominated for Hidden Figures is a travesty. Her Katherine is the linchpin of the movie and the driving force of all the best scenes. Ocatavia Spencer is compelling, no question, but nothing about her performance steps into Oscar territory. Her nomination feels like a consolation prize since Henson was edged out by a crowed Best Actress race. Michelle Williams definitely brings the goods in Manchester by the Sea, but she's not in the movie long enough to leave a lasting impression. There's one scene between her and Casey Affleck that single-handedly secured this nomination. She knocked that scene out of the park, but the other women in this category leave a bigger mark.
Viola Davis is one of them. The line that designates a "supporting" role is blurrier than ever these days. Davis is in just as many scenes as Denzel Washington, yet he gets the lead title. Either way, Davis is terrific as Rose, a woman who gives her life away to marriage and homemaking only to be betrayed by a secret. Hell has no fury like a woman scorned. Unfortunately, the script wasn't adapted well to the screen resulting in long, theater monologues better suited for a stage. Davis brings so much emotion to her role, but it's hard to sustain that energy in a 10 minute close-up. There's nothing staged, however, about Naomie Harris in Moonlight as a live wire addict wreaking havoc everywhere she goes. Paula loves her son, but she loves coke more, and we see the effects of her negligence on every stage of his life. The conversation she has with the adult Chiron is haunting.  She seeks forgiveness and his heart is willing, but some wounds never stop bleeding this side of eternity.
Yet it's the veteran Nicole Kidman who gives the most complete supporting performance in this batch of nominees. Kidman is an adoptive mother in real-life which no doubt contributed to her emotional authenticity. Her character is based on another real-life adopter, Sue Brierley, an Australian woman who chose to adopt not because she had to, but because she wanted to. She and her husband gave up their privilege to help kids who needed their love most. They couldn't ask for a better first-time experience in the young Saroo, but their second child has emotional problems from trauma that seem insurmountable. We watch Sue age from the stress before our eyes, but the bond with her children never fades. As Sue shares her memories with an older Saroo late in the film, we catch the heart of sacrificial love — never easy, always costly, but the only force that can change the world.
Best Supporting Actor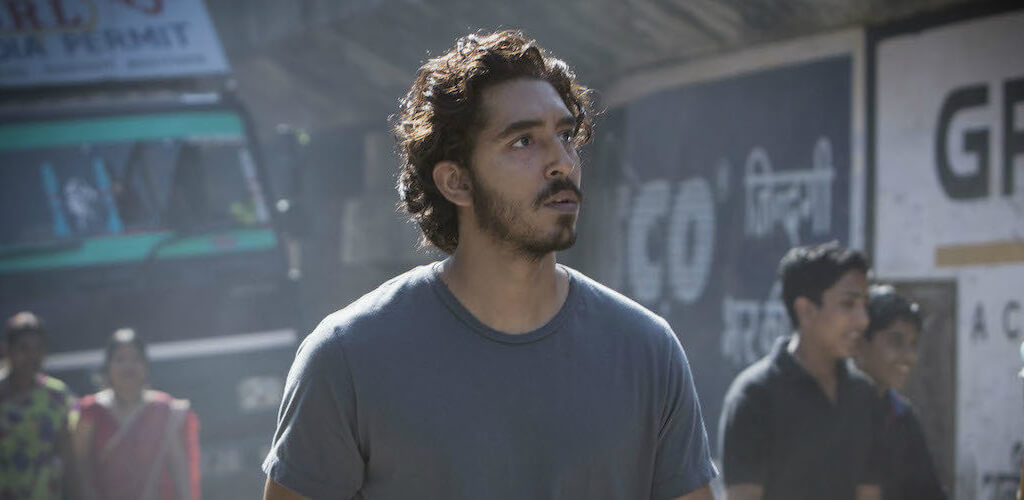 Mahershala Ali – Moonlight
Jeff Bridges – Hell or High Water
Lucas Hedges – Manchester by the Sea
Dev Patel – Lion
Michael Shannon – Nocturnal Animals
Michael Shannon is the oddball out in this category. Shannon is always worth watching, but this is one of the minor roles of his career. I would have loved to see Sunny Pawar, the boy who plays the young Saroo in Lion, sneak into this 5th spot instead. Lucas Hedges is another curious pick for Manchester by the Sea. There's only one time where his character Patrick shows any emotion about his dad's passing, and it's one of the best scenes of the movie, but the rest of his performance is standard teenage fare. One could argue that Patrick is repressing his emotions, but we need to see that come through. Look to Casey Affleck for the performance with layers; Hedges isn't there yet.
Jeff Bridges was born to play his role as a Texas Ranger in Hell or High Water. He's got the look, the gruff voice, and a scowl to boot. Everything about his performance feels lived-in. This is a guy you could envision meeting someday on a random highway in the lone star state. Marcus isn't much for pleasantries, and he can be a jerk to his partner. But he's the kind of jerk you put up with in men who've lived too long and seen too much. His off-color jokes feel authentic, even when they're deplorable. Sweating through the days of a career where justice always seems a stone's throw away will make anyone a little cranky.
On the other side of the law is Mahershala Ali in Moonlight. Ali is no stranger to the criminal underworld, having just played the vicious Cottonmouth in Luke Cage on Netflix. His performance here is far more subtle and profound. Juan doesn't take joy in being the kingpin of the streets like Cottonmouth. He fills the role as if it's his duty. We don't know much about Juan's back story, but I wouldn't be surprised if he had a father figure who brought him up in the trade. That history repeats itself with Chiron. Chiron looks at Juan and sees everything he wants to be, but Juan looks at Chiron and feels nothing but shame. When Chiron asks Juan if he's a drug dealer, we see the regret in his eyes. This is a man who wishes he could start over, but doesn't know any other way to live.
But none of these performances can match the raw intensity of Dev Patel in Lion. Patel plays Saroo, separated from his family in India when he was a boy and raised half-way around the world in a comfortable home far removed from the poverty of his youth. Saroo never forgets his family, but a chance encounter in his 20's brings them crashing back to the forefront of his mind. Suddenly there's nothing he wants more than to see them again. He not only aches for the sentimentality of being reunited, but also feels the burden of their pain as they've been looking for him since he went missing. This is a tricky performance for Patel as so much of his emotion has to be conveyed non-verbally. A good chunk of the movie is Saroo staring at Google Earth and maps on his wall. We need to see what's going on just by looking at his eyes, and Patel delivers. Even when the movie gets too melodramatic for its own good, Patel keeps us grounded in the simple and universal feeling of a boy finding his way home.
Best Actor

Casey Affleck – Manchester by the Sea
Andrew Garfield – Hacksaw Ridge
Ryan Gosling – La La Land
Viggo Mortensen – Captain Fantastic
Denzel Washington – Fences
Ryan Gosling isn't the most compelling ingredient of La La Land. He's not a bad singer, but put next to Emma Stone he's definitely a bit flat. Still, his charisma goes a long way, and from what I hear from the ladies, he's certainly compelling to look at. That may be enough for a night at the movies, but it shouldn't be enough for an Oscar. I could have done without Gosling as a nominee, but I'm so happy Viggo Mortensen got in for Captain Fantastic. This is a criminally underrated movie that should stand proudly on any top 10 of 2016. The role fits Mortensen like a glove. He's got the same hippie tendencies in real-life, and what was once a relic from the 70's feels more needed now than ever. Taking care of the planet? Rejecting Consumerism? Not conforming to society's version of normal? Yes, please. But this family is far from perfect, and Ben learns the hard way that a little humility goes a long way. The world may be messed up, but it has some things to teach us too. The rejection of that sentiment has been the cornerstone of the culture wars for centuries.
Denzel Washington fares better in Fences than his co-star, Viola Davis. The same problems are there with the awkward adaptation to the screen and overly verbose monologues. But Washington's character, Troy, feels more layered than Rose. This is a fascinating character of contradictions. On the one hand, Troy is as macho as men come, but he's also as insecure as they come too. The two go hand-in-hand in every meandering conversation he has. He puffs his chest and struts his ego, but underneath the surface he's scared out of his mind — scared of losing his job, scared of dying, and scared of being a failure. Washington has played so many characters over the years, but Troy brings out a vulnerability I've never seen before.
Andrew Garfield has a difficult task in Hacksaw Ridge. He needs to play a Christian who holds fast to his beliefs in the face of persecution without ever feeling mawkish. That's a tall order, and one Christian films hardly ever get right, but Garfield nails it. There's no self-righteousness in Desmond. Half the time we get the feeling he wishes he didn't have a God to be accountable to, but he doesn't know any other way to live. His obedience leads him to a purple heart and points an entire US army squadron to the way Christ does battle — not with a weapon, but with a cross.
Tim Nelson predicted that Casey Affleck would win the Oscar for his role in Manchester by the Sea, and according to the experts, he's going to be right. This is one Oscar win I'll happily agree with. It's the best performance of Affleck's career and one of the true standouts of 2016. Most impressive of all is its subtlety. I'm a sucker for flashy performances with all the big moments, but Affleck is after something much more honest and real. This is a man who's numb from head to toe. He can't forgive himself. In fact, he hates himself. The only way he knows to go on living is to become an iceberg, stuffing all the pain deep down where it can't hurt him. And when that iceberg thaws — even for a moment — the pain floods out so fast he looks like he might explode.  There's nothing easy about this performance; it's a dive-bomb into the trenches of grief. But it might just earn Affleck his first taste of Oscar gold.
Best Actress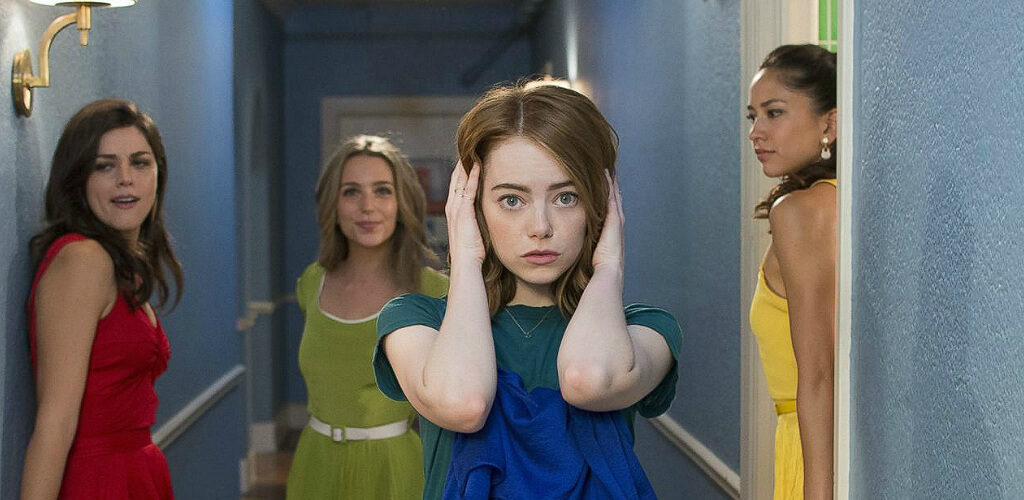 Isabelle Huppert – Elle
Ruth Negga – Loving
Natalie Portman – Jackie
Emma Stone – La La Land
Meryl Streep – Florence Foster Jenkins
Let's get one thing straight: I hate Elle with a passion. It's a terrible movie, and there is nothing valuable, let alone Oscar-worthy, about Isabelle Huppert's performance. Ruth Negga is a night and day difference in Loving. Where Huppert's Michèle is cold and misanthropic, Negga's Mildred is warm and innocent. Mildred can't understand why anyone would object to the love she has for her husband. I wish her character was more dynamic, but that smile is infectious. Mildred is the quiet soul of the movie who becomes a trailblazer not by fighting, but by loving.
What is there left to say about Meryl Streep? She could be the greatest actress of our time. Every role she touches turns to gold, though I don't foresee Oscar gold in her future this year for Florence Foster Jenkins. It's not for lack of trying. This would be a difficult role for any actress. Streep has to portray a terrible singer who loves to sing in public, while making sure she's annoying and endearing at the same time. Yet Streep makes it look so effortless. As Florence hits those screeching wrong notes, we don't blame the audience for laughing at her, but we find ourselves rooting for her all the same. She reveals the worldly cynicism in all of us, so quick to criticize, so quick to separate the winners from the losers. But God looks at the heart, and Streep infuses this one with a grace only she could muster.
Natalie Portman is going to be one of those faces fighting back jealousy on Oscar night. If La La Land would just go away, she would be the favorite to win her second Oscar for Jackie. She commands the screen from the very first shot — the camera close on her face, the music mourning in anticipation. Portman bares it all. There's nowhere to hide. That's precisely how Jackie Kennedy felt in the days following the assassination. This is a side to the JFK saga we haven't seen before. So much has been made of the killing, the conspiracy theories, and the aftermath, but what about the woman left behind? The movie feels like one long close-up of a woman an entire country forgot about. Portman is nothing short of spellbinding.
And yet, La La Land isn't going away. In fact, it will probably take the lot. Some of those awards won't be deserved, but Emma Stone's will be. Stone has come quite a long way from her debut in Superbad. She was nominated once before for her supporting turn in Birdman, but this is the moment she's been waiting for. There are ironic parallels to her character Mia. We get the sense that just like Mia's climactic audition, Stone knew this was the role of a lifetime. She shines even in the small moments — crying on cue in an audition to a panel of bored casting directors, singing softly to herself in the mirror, flirting with Sebastian at the movies. But it's the big ones we'll never forget. Her audition song of "The Fools Who Dream" is the singular moment of 2016. The camera glides slowly around her in one long, unbroken take. She sang the song live on set and we feel that magic on screen. It's the climax of the film and the climax of her career. Stone will win an Oscar on Sunday because she left it all on the floor. She saw her chance and seized the day. And just like Mia, there's no going back.
Best Director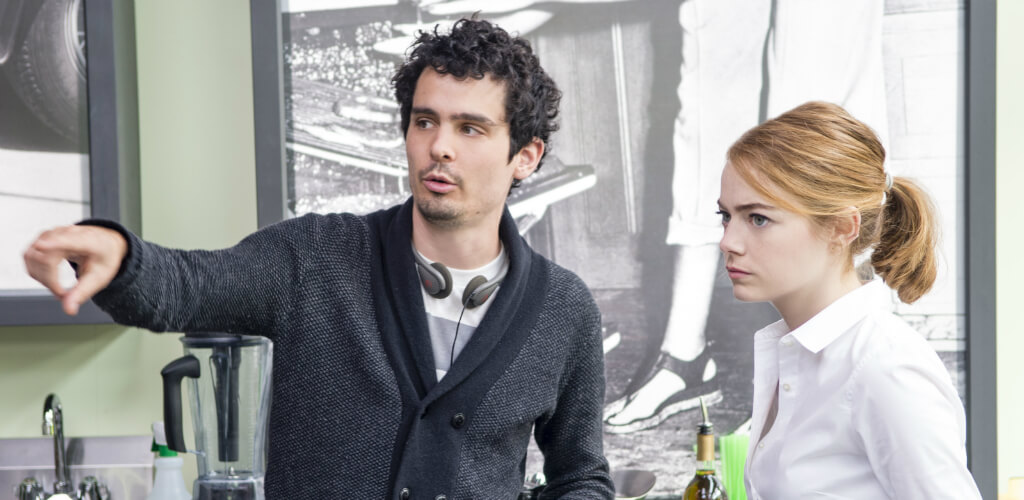 Arrival – Denis Villeneuve
Mel Gibson – Hacksaw Ridge
Damien Chazelle – La La Land
Kenneth Lonergan – Manchester by the Sea
Barry Jenkins – Moonlight
I like the way Arrival feels, and that's a credit to Denis Villeneuve — the eerie green colors, the siren wail of the soundtrack, the shot of the ship floating in mid-air. Villeneuve has complete command of the aesthetics of the movie, but he fails to transform those pieces into a compelling whole. The plot meanders and the characters drift. The arrival of the aliens promises much, but delivers little. Villeneuve is clearly in love with the ideas of his movie, but fails to tell a compelling story with a beginning, middle, and end. Much of the same is true for Kenneth Lonergan in Manchester by the Sea. This movie soars because of the raw power of the performances, but the film itself can be clunky. I'm still not sold on the ending and the script could use some tightening. Manchester is a much better movie than Arrival because of the emotional heft at the center, but both lack a firm, directorial vision.
I'm glad Hollywood has forgiven Mel Gibson, because during the course of his outrageous behavior we forgot how good of a director he is. This man made Braveheart. He knows his way around a camera. Hacksaw Ridge is a triumphant return to form, incorporating both his faith and the well-executed battle scenes he's known for. Gibson puts us smack dab in the middle of the action, but we never lose sight of what's at stake. The heart of the film has little to do with combat in the traditional sense — it's about a man of faith fighting a war of love. That makes it a distinctly Christian endeavor, but without the baggage that comes with the territory. Only a veteran like Mel Gibson could pull that one off. Here's hoping this is just the start of his comeback.
I'm always torn on whether to split directors from their movies at Oscar time. If the director controls every facet of the film, shouldn't the best picture winner come from the hands of the best director? In past years, I've said yes. But this year calls for a split. Let's go ahead and declare this now: Moonlight is the best movie of 2016. That fact is inexorably tied to Barry Jenkins who directs the film with an extraordinary level of compassion.  Jenkins refuses to judge these characters — he merely observes them and invites us to do the same. This is a portrait of a life lived. Each new stage adds another layer until we come full-circle to the final heart-wrenching shot. And yet, there's no getting around the fact that the best directed movie of the year is La La Land. The amount of detail, energy, skill, and magic that Damien Chazelle packs into every shot has no equal. This movie is uniquely and utterly alive, just as Whiplash was two years ago. There is no one making movies today like Chazelle. The sky's the limit when you've won an Oscar. I can't wait to see what he does next.
Best Picture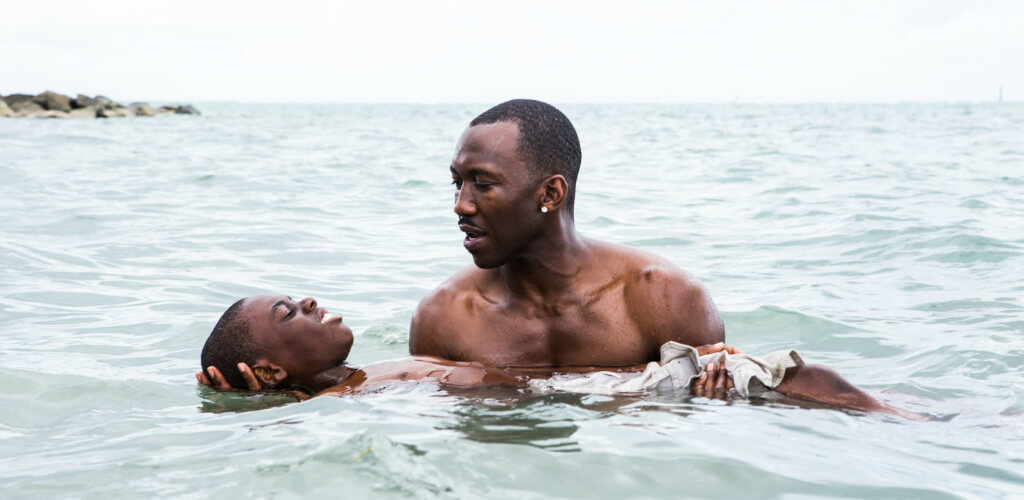 Arrival
Fences
Hacksaw Ridge
Hell or High Water
Hidden Figures
La La Land
Lion
Manchester by the Sea
Moonlight
Arrival should certainly be praised for aiming higher than traditional films about aliens visiting earth. This is a far cry from Independence Day, but it's still a B movie in its own right. The mystery element carries us through to the half-way point until we finally understand why the aliens are here. From that point forward, the movie fails to function as a movie at all, but rather an abstract collection of ideas about language and the things that divide us. That makes for some interesting talking points, but not an interesting story. And on planet Hollywood, story is king.
Fences never makes the leap from the stage to the screen. Movies based on plays can be wonderful with rich writing and powerful performances, but film is a much different medium than theater. Long monologues work great on Broadway, but fall flat in static film shots. A stage is stationary by nature, but cameras need to be on the move. There is so much promise in the source material, and Viola Davis and Denzel Washington are two actors at the top of their game. I wish the play had been given a proper film makeover so we could appreciate the material through fresh eyes.
Lion contains one of the best first acts of 2016. Sunny Pawar is incredible as the innocent Saroo who gets on the wrong train and finds himself lost in a city of 10 million people. But things take a turn when we leap forward in time. Dev Patel and Nicole Kidman give some of the best performances of the year, but the movie itself starts to dawdle. There are too many shots of Saroo lost in his thoughts, and the final moments cross the line into melodrama. Lion's heart is in the right place, but the execution is disappointing.
I was nervous about Hacksaw Ridge when I heard the premise. Christian pacifism is an important topic, but doing it justice on film is a daunting task. Then I heard Mel Gibson was behind the lens and my fears were relieved. Gibson doesn't make cheesy movies and, true enough, Hacksaw Ridge is a Christian film done right. I hope I can have the faith of Desmond Doss when my beliefs are tested. Saying you're a pacifist is one thing. Walking into a war zone without a gun is another. Desmond is willing to give his life before taking life. That's a scorned notion, even by many Christians. But nothing could further reflect the heart of Jesus.
Hidden Figures was another movie that had me worried. The true story and PG rating had "earnest" written all over it, and not in a good way. Boy was I mistaken. I still can't believe I'd never heard of these amazing women until sitting in a movie theater in 2016. Our history books clearly need some work. Most impressive of all is the way director Theodore Melfi perfectly balances the story of the space program with the story of the Civil Rights Movement. Conventional wisdom says that one will drown out the other, but both strands end up strengthening each other adding up to a movie that's inspirational in the purest sense of the word. There's just one question: What else didn't I learn in school?
Hell or High Water is one of those movies that's perfectly honed for maximum impact. The script is punchy, the performances are three-dimensional, and every shot takes its time as it glides over the Texas landscape revealing slowly, but deliberately, the depths of human nature. This is a movie about family, and the lengths we'll go to protect our flesh and blood. The movie isn't easy to watch, but it's so refreshing to watch a story well told.
Manchester by the Sea has some problems, but you won't find a deeper well of raw emotion in 2016. You've probably heard the movie is a downer, and that's absolutely true. But what else can we expect from a movie about grief? The book of Job is a downer too, but we read it to understand what it's like to wrestle with God at rock bottom. Casey Affleck's Lee is an utter mess of a human being. He can't forgive himself for the past, and part of him doesn't want to. What can break through to such a cold heart? We don't see the end of that story. Director Kenneth Lonergan leaves us in the grief, because that's the reality of life sometimes. But we can still hope that, like Job, Lee meets God in the whirlwind.
Everyone will be sick of hearing the title La La Land by the time the Oscars are over, but it can't be said enough how special this movie is. Do you hate musicals? See this film. Do you go to the movies to laugh? Cry? Escape? Dream? See this film. Damien Chazelle has truly crafted a movie for everyone. Don't watch it alone — watch it with a big group, preferably one known to break out in dancing fits. I think that's the dream Chazelle had — that theaters would morph into the opening scene of the movie — putting aside their differences to dance in the aisles. But that sentiment belies the emotional complexity at the heart of the film. Depending on the your vantage point, La La Land is either about the vacuous dead end of pursuing your dreams at all costs or the importance of dreaming big no matter the consequences. You can have the movie either way, and the ending begs for a debate on the merits of each. But regardless of where you land, we can all agree on this — La La Land is the reason we go to the movies.
Every Christian needs to watch the movie Moonlight. If there's one thing we can't agree on right now, it's what to do about the LGBT brothers and sisters among us. The subject has in many ways become divorced from people altogether. It's another "issue" we fight about that separates those who are "in" from those who are "out." Moonlight changes the narrative completely by refusing to be an issue movie. Instead, the film presents a life in three parts. We meet Chiron as a young boy, a high schooler, and an adult. We see the culture that shapes him, the relationships that define him, and the choices he makes along the way. We see who he becomes and all the ways his masks are hiding the wounds of his past. And suddenly labels and issues don't mean anything anymore. All we have is compassion for a life lived before our eyes. What if we could see everyone this way? Not as problems to be solved, but people of unsurpassable worth? Moonlight isn't just a masterpiece, it's the kind of movie that can change the world. That's why it's the best film of 2016.
Join Us…
We'll be live-tweeting throughout Oscar night! Follow us on Twitter to get in on the action: twitter.com/cinemafaith.