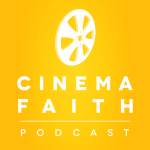 Who thought a sequel to Top Gun would actually be worth watching? Not us. But director Joseph Kosinski had other plans. His sequel to the 1986 original feels like the return of the original Hollywood blockbuster. Before dinosaurs and superheroes reigned supreme, there was simply plot, pacing, characters, and action. Welcome back.
Tom Cruise returns as Maverick; older and wiser, but still not afraid to break the rules. He's summoned back to the elite naval academy, Top Gun, to prepare a fresh crop of pilots for an impossible mission. Rooster is one of those pilots. He also happens to be the son of Goose, Maverick's partner who died in the original film. Maverick is forced to face his past, along with the fear of repeating the same mistakes by letting another pilot die on his watch. Top Gun: Maverick is a perfectly paced thrill ride from beginning to end. It's also old-school Hollywood magic at its finest. Buckle up and prepare for takeoff.
Join Jon and Tim as they discuss director's cuts vs. theatrical cuts, the legacy of the original Top Gun, why Tom Cruise never ages, Jon's alternate song lyrics, the commercialization of Jurassic Park, Tim's encounter with a Top Gun pilot, realistic fight scenes, the death of the movie star, Tom Cruise's best performance, the Jennifer Connelly problem, hypnotic pacing, why 1999 is the best year in film, the resurrection of Miles Teller's career, why we like the same stories, the return of the blockbuster, Maverick's Christ connection, treating people according to their potential, the importance of diverse communities, and how good art always tells the truth.