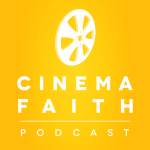 You'd be forgiven for writing off Guillermo del Toro as just another genre director. Entries like Hellboy, Blade Runner II, Pacific Rim, and Crimson Peak fit neatly in that vein. But if you really want to uncover del Toro's heart, look no further than 2006's Pan's Labyrinth. The film has been described as an "adult fairy tale" — a child-like fantasy set in a grown-up world. It was nominated for five Academy Awards and won three.
The Shape of Water is another fairy tale for adults that seems destined to make a splash at the Oscars. The movie, set in 1962, follows a cleaning woman named Elisa (Sally Hawkins) stationed at a top-secret government facility who develops an unconventional romance with the prize capture of the compound: a sea creature with extraordinary abilities. Water has some narrative hiccups, but it's unlike anything else released this year. Del Toro's attention to detail — combined with the highest levels of acting, cinematography, visual effects, and score — casts a spell you won't soon forget.
Join Jon and Tim as they discuss Monopoly strategies, It's a Wonderful Life, Tim's Star Wars theory, Del Toro's Mis En Scène, Jon's CGI rant, Wes Anderson movies, Michael Shannon's Groundhog Day appearance, Octavia Spencer's Oscar theft, Tim's obsession with Guardians of the Galaxy 2, God's identification with the marginalized, the narratives we tell ourselves, and the danger of dehumanizing the other.