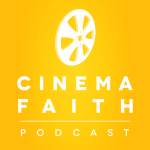 How many times can Batman be rebooted? We know the story. We know the villains. What fresh take could anyone add to the franchise? Enter Matt Reeves, a director with a vision for how to make Batman relevant again. The Batman is a version of the caped crusader that seems tailor made for 2022. Just like Gotham, chaos, division, and corruption rule our streets. And just like Gotham, we need a savior.
Reeves wisely cuts to the chase. Instead of another re-creation of Bruce's parents murdered in an alleyway, we begin on year two of "The Batman Project" as Bruce Wayne (Robert Pattinson) tries to bring order to a city overcome by evil. The Batman may not be perfect, but Reeves sets a masterful tone with a dynamic visual presentation that's exciting and visceral. Reeves's vision of Batman more than earns its place in the long-running franchise. And with sequels on the way, the best may be yet to come.
Join Jon and Tim as they discuss the evolution of Batman over the years, a belated thank you, mothers and technology, listener shout outs, The Muppet Christmas Carol, how Tim Burton introduced a darker superhero to the masses, Jon's controversial Dark Knight opinion, why The Batman isn't a superhero movie, where Robert Pattinson ranks in the history of Batman actors, Colin Farrell's stolen part, the missed crossover opportunity, the problem with The Batman's ending, why Paul Dano is creepy, whether violence is ever justified, the war on Ukraine, whether sanctions kill more people than bombs, and what it means to fight evil as followers of Christ.