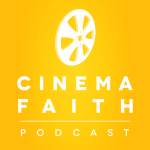 Barry Jenkins and Damien Chazelle both directed Oscar-nominated movies this year. The last time that happened was in 2017 when Chazelle's La La Land was mistakenly announced as the Best Picture winner only to be supplanted by the true Best Picture winner — Jenkins' Moonlight. The debacle was a distraction from what should have been Jenkins' sole moment in the spotlight. Moonlight was indeed the best film of 2016. Now, Jenkins is back with his follow-up: If Beale Street Could Talk.
Beale Street is an adaptation of the book by James Baldwin released in 1974. The film centers around a wrongfully incarcerated man named Fonnie (Stephan James) and his pregnant fiancée Tish (Kiki Layne) as they desperately try to prove Fonnie's innocence and reclaim their family. The story takes place in the early 70's, but its themes of racism, discrimination, and injustice are just as relevant today. Jenkins employs the same powerful visual style that made Moonlight a masterpiece. This, combined with outstanding acting across the board (including Regina King in an Oscar-nominated performance), makes Beale Street one of the best films of the year.
Join Jon and Tim as they discuss the strangest Golden Globes ever, where not to get barbecue in Memphis, what Jenkins gets right about relationships, the most haunting scene of 2018, another voiceover rant, the long forgotten Look Who's Talking Too, the Amazon-Disney One World Government, why moving to France is tempting, the key scene that almost got cut, how cinematography enhances intimacy, why stories work better than arguments, the injustice of mass incarceration, and whether black folks can have a normal life in America.