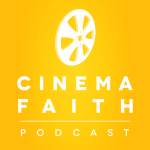 April is too early to be talking about the Oscars, but sometimes a gem comes along that's worthy of the discussion. Director Sebastián Lelio isn't well-known to American audiences. His only English-language feature prior to this year was 2017's Disobedience. But Gloria Bell could be the film that changes all of that for good.
Bell is a remake of Lelio's own Spanish-language movie Gloria. Julianne Moore plays the titular character, a divorced 50-something looking for love and meaning wherever she can find it. She spends her days at a dull office job and her nights at a dance club. The latter is where she meets Arnold (John Turturro), a fellow divorcé. But Lelio is after something deeper than a plot-twisting romance. Bell is a character study first and foremost, inhabited by the best performance of Moore's career. Moore has already earned her place in the Best Actress discussion, and it's only April. And yet, this isn't just a performance in search of a movie. Lelio's talent behind the lens and poignant symbolism make Gloria Bell the best movie of 2019 to date.
Join Jon and Tim as they discuss Lelio's voyeuristic style, their favorite Julianne Moore movies, the monthly weather report, a super-fan shout out, Jon Turturro's best role, why Tim is a prophet, Christendom's marriage obsession, the latest Netflix original, Jon's Marvel sales pitch, reclaiming the term "life-affirming," the dual natures of Jesus, and why it's better to be alone than inauthentic.