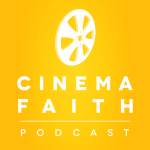 Paul Schrader is better known for his writing than directing. Though he's directed over 20 films, it's his screenwriting collaborations with Martin Scorsese that have stood the test of time. Taxi Driver, Raging Bull, and Bringing Out the Dead highlight Schrader's proclivities as a writer. All three feature a tortured protagonist walking against the current of life toward a fateful end. In First Reformed, Schrader brings his trademark themes behind the lens for an addition to his directing resume that won't soon be forgotten.
Ethan Hawke plays Reverend Ernst Toller, the overseer of one of the oldest churches in a fictional New York town. Toller lives a life of contemplation and solitude, desperately seeking to rekindle his faith. His congregants are few — a far cry from the parent church, Abundant Life, which hangs like a shadow over the simplicity of First Reformed. When Toller begins to counsel a troubled couple, he's forced to confront his beliefs head on and embark on a path of no return.
Join Jon and Tim as they discuss which classic film is overrated, the real-life Ernst Toller, a good example of voiceover, Jon's latest HBO obsession, the ultimate movie review of Song to Song, Ethan Hawke's filmography, why Tim refused to go to Calvin, hope vs. despair, the pitfalls of megachurches, the controversial ending, how partisanship has infected the Church, and what it means to live out our faith in the real world.