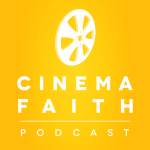 As Hollywood obsesses over superhero movies, power has shifted from directors to producers. Just ask Edgar Wright and Patty Jenkins — two veteran directors who dropped blockbuster projects after learning Marvel Studios was in charge, not them. But there is one director who continues to buck the trend and maintain his legacy as a true auteur: Christopher Nolan. Nolan's claim to fame was the 2000 indie Memento which wowed critics and audiences alike with its unique story-telling style. From that point forward, Nolan earned the right to do whatever he wanted — a right he's never lost.
Nolan's latest film is Dunkirk based on the true World War II account of the British army trapped on a beach in France with no way out. Nolan once again employs a unique approach to the story, covering the event from land, air, and sea. Dunkirk is more than a movie; it's a full-on cinematic experience. Nolan shoots in 70mm film stock with IMAX cameras to deliver a journey that can't be replicated at home. The result is another incredible film in an already impeccable career. Nolan will continue to make movies as he sees fit, and we will always be there to see a master at work.
Join Jon and Tim as they discuss how to avoid Alzheimer's, Christopher Nolan's filmography, the difference between 70mm and IMAX, why Dunkirk is a British film, common themes in Nolan's work, the Body of Christ, and the true meaning of heroism.