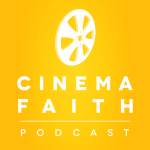 We first crossed paths with Edgar Wright in the 2004 sleeper hit Shaun of the Dead. The film put Wright on the map, along with actors Simon Pegg and Nick Frost. Two sequels rounded out the "Blood and Ice Cream" trilogy, Hot Fuzz and The World's End, continuing Wright's style of paying homage to genre films with a unique blend of satire and comedy. Wright broke new ground with 2010's Scott Pilgrim vs. the World, but the movie under-performed at the box office. Now Wright is back with a fresh original, Baby Driver, and this time he has a summer hit on his hands.
Baby Driver could be described as one, long car chase — roaring out of the gate and never losing speed. Ansel Elgort plays Baby, a getaway driver for bank robbers. Baby isn't a career criminal like the people he transports. He's in the game to pay off a debt to Kevin Spacey's Doc, a man who plans robberies without getting his hands dirty. When Baby pays off his debt, he wants out. But Doc has other plans. Soon Baby finds himself trapped in a web of crime with everyone he loves in jeopardy. Baby Driver isn't perfect, but it's as stylish as films come. Not only is it Wright's highest grossing film to date, it could be his best one too.
Join Jon and Tim as they discuss why superhero films are minivans, Kevin Spacey's range, the Oscar for sound mixing, if Jon Hamm was miscast, Jon's bias against flashbacks, third act problems, what makes a good soundtrack, our excitement for Blade Runner 2049, whether Baby is a character or a catalyst, and the peril of playing with sin.