The 92nd Academy Awards will take place on Sunday, February 9. Earlier this month, the nominations were announced. We're running through some of the categories to acknowledge a few of our favorite unrecognized film works of 2019.
Best Picture — Uncut Gems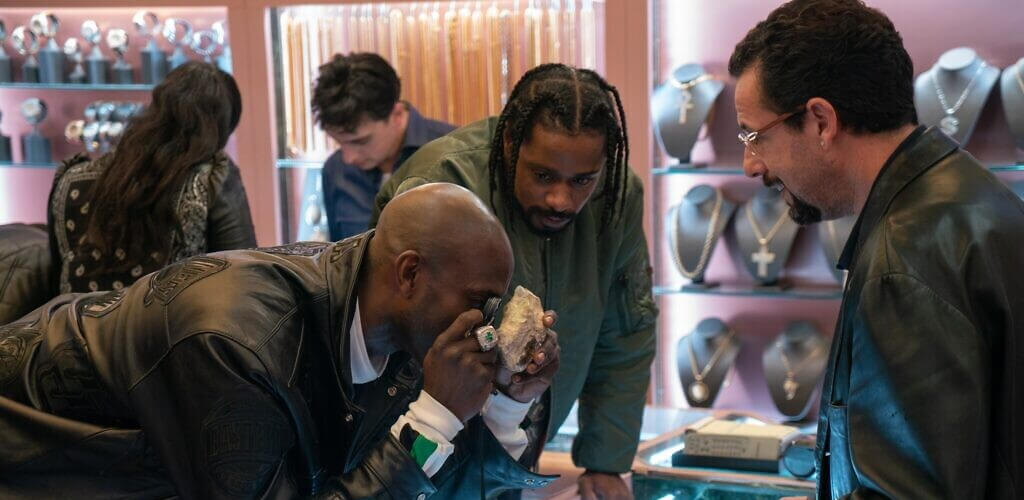 This site (and this reviewer) has a passionate love for The Last Black Man in San Francisco, and that should be acknowledged up front — it's the best film of 2019. However, there was another egregious snub that shouldn't go unchastised.
Throughout their young careers, Josh and Benny Safdie have made a name for themselves as the champions of the anti-hero, emphasis on the "anti." The Safdie Brothers' protagonists are decidedly immoral people. Adam Sandler (also snubbed for a career-best performance) is the latest Safdie sucker, a greedy, flippant diamond dealer with a devil-may-care attitude. Playing Howie Ratner, Sandler slides his way through New York City's diamond district, his self-destructive ends always chasing him, yet always deterred by his next big "score."
However, be it through the breakneck pacing, the constant movement, or maybe even the inspired scores, you always find yourself able to root for these crooked sinners, Howie in particular. It's a thin line to walk, but the Safdies walk it well. There's an inherent sadness to Howie, one that calls out to the better version of himself — the man he could be if not for his addiction to the thrill. The Safdies bring this element of Howie's character out without ever compromising his fallen nature or the harrowing means to which he pursues it. The result is a complex, stressful work on the dangers of trying to be your own savior. It's so effective, you may need to lie down afterward.
Best Foreign Language Film — Atlantics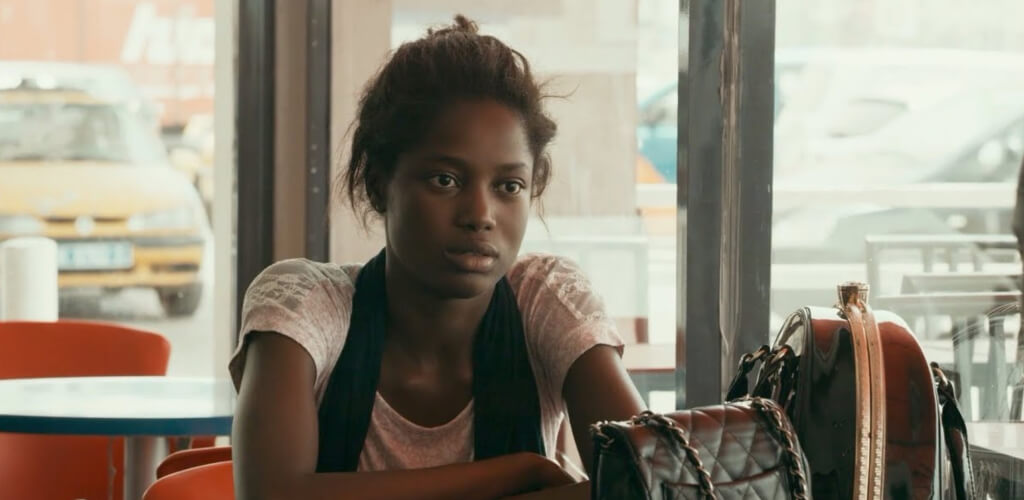 Dropped unceremoniously on Netflix in late November 2019, Atlantics quickly gained a word-of-mouth following online. You could hear Mati Diop's name on the digital wind, hushed tones of a brilliant new voice now readily available on every smart TV around the world.
This sort of quiet, revolutionary reputation is appropriate for Atlantics, itself a quiet, revolutionary film about labor and love amongst the oppressed. Diop's debut feature is never flashy about its morals or its craft, opting instead for simplicity. This less is more approach gives the narrative a mysterious sparsity that adds to its already ghostly charms. It's unnerving filmmaking at its finest, a twisty, Lynchian premise in realist clothes.
More satisfying than its originality, though, is its thirst for justice. Lack of female agency, class war, unregulated capitalism — Atlantics doesn't have time for any of it. However, Diop operates with a scalpel instead of a hammer, surgically revealing the absurdities of the perpetrating parties on all sides. When Ada spurns her fiance, for example, his reaction — that of a petulant, spoiled child — is enough to make you both laugh and sigh.
Atlantics is a masterwork of subtlety in filmmaking done by a first-time feature director. It's a shame The Academy didn't take this opportunity to recognize it.
Best Documentary — Rolling Thunder Revue: A Bob Dylan Story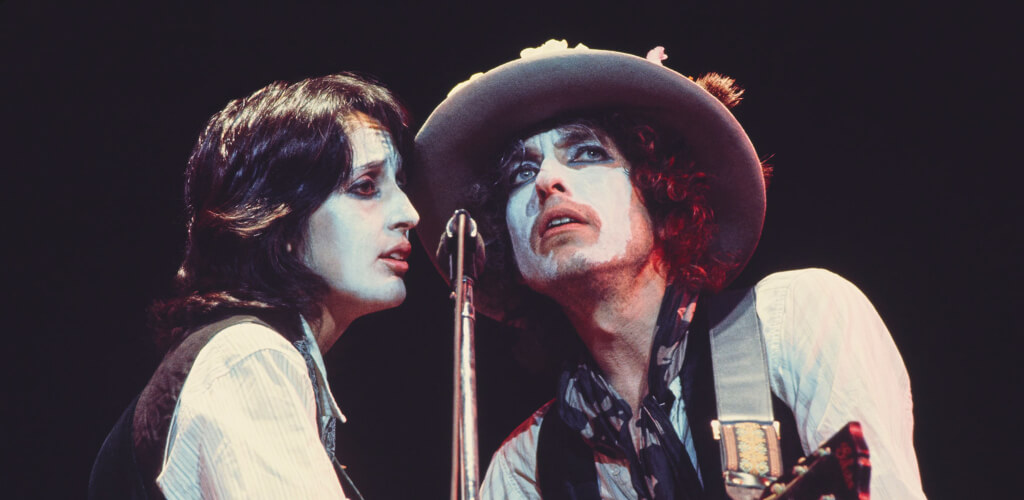 If The Irishman — Martin Scorsese's latest Oscar-nominated feature film — is a meditation on getting old and the regrets we look back on, his latest concert film can quite easily be seen as its more joyful companion piece.
A wild, fluidly truthful spin through Bob Dylan's infamous 1975 tour, Rolling Thunder Revue channels the spirit of Scorsese's Hugo, a film about the magic of the past and how it informs the years ahead. The latter, of course, was a film for children, but Rolling Thunder Revue is no less wide-eyed in its approach. Dylan and his coterie of famous friends smoke, drink, sing, and wile away the nighttime hours on life's simplest pleasures — namely, community. Community has long been a theme of Scorsese's work, specifically in how it shapes us as individuals.
There's also an element of myth-making that slides well into the latter works of the famed American director. Rolling Thunder Revue is not a straight documentary, inserting false characters and information deftly into the film's recollections of the past. The purposeful deceptions create a hazy glow around the film's concert sequences, asking the audience how our memories (correct and incorrect) can inform our individual and collective movements.
Ultimately, though, Scorsese can't help but lean back on his excellent ear. Dylan's folksy charm and striking style are the film's drivers, and Scorsese is more than content to let him take the wheel. Yes, Rolling Thunder Revue has a lot to say about memory and time and the way we collectively interpret the two. But it's also a celebration of Americana and good community specifically formed around the desire to sing, dance, and create something meaningful.
__________________________________________
Check back next week for the final part in our series — For Our Consideration: Writing, Directing, and Score!